Android app development for bigger ideas
.
With our Android development services, we build custom Android apps to help you serve millions of customers efficiently. Hire Android developers now.
Building a mobile application for your business makes all the sense since we strongly recommend mobility is the best way forward for business growth and enhancements.
Android App Development Benefits
01
Besides the great expertise and experience in iOS application architecture, design and development.
High ROI with Lower Costs
Multi-Network Distribution
Versatility and Scalability
Hire Android developers to build your own team.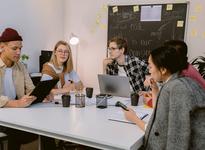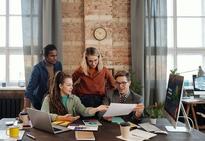 Techtic is a highly recommended and trusted Android application development company due to our experience in creating impressive app designs following material design guidelines from Google.
Our Android web app development team makes sure every project is completed with maximum efficiency, seamless output, and effortless transition from end to end, which can significantly reduce the lifecycle of your project and lead to your app being launched sooner than anticipated.
Build high-performing mobile apps for Android, with a leading Android development company to target billions of Android users with your app.
FAQs for Android App Development
.
Featured Articles
.
On our blog, we write about trending businesses, digitization, product discovery & technology. Feel free to read through to identify how you can digitize your business.
View All