Mobile App Development Company
.
Have you been looking for a result-driven mobile app development company to help your idea realize at the App Store? We at Techtic Solutions Inc. take pride in making this happen 'every time' for our clients.
From mobile app strategy to design, development and deployment at the App Store, Techtic harnesses the latest technologies for iOS, Android, cross-platform apps, PWA and emerging technologies to make your mobile application development process sophisticated, seamless and hassle-free.
Mobile App Development Tools
01
Our Mobile App Development at Techtic are adept with the latest server tools.
Database
MySQL
MongoDB
SQLite
Firebase
ProgreSQL
Server
AWS
Azure
HIPAA
Apache
Nginx
ToolKit
Jira
Teamwork
Clickup
Miro
Figma
Build successful mobile apps for your next billion-dollar business idea with us.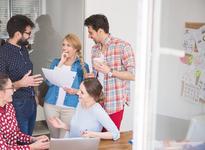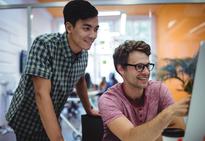 Not only do we bring life to your brilliantly intuitive mobile app ideas, we also make sure our rigorous QA and mobile app testing process help beat any App store deployment glitches.
Clients worldwide have also been benefitting from the much trusted Techtic staff augmentation services that empower you to scale up your productivity multiple times by hiring one or a team of dedicated mobile app developers for a seamless and hassle-free mobility solution experience.
We offer varied services on iOS, Android, iPadOS and wearable devices.
FAQs for mobile app development
.
Featured Articles
.
On our blog, we write about trending businesses, digitization, product discovery & technology. Feel free to read through to identify how you can digitize your business.
View All