We solve problems through the power of design and technology
.
We help companies navigate the ever-changing eCommerce landscape to create connected shopping experiences that drive sales and growth. Our expertise across a wide range of eCommerce platforms paired with a desire to create meaningful experiences leads to better buying experiences and an increased connection with your customers.
Elegant solutions and expertise knowledge on proven methodologies.
-Platform Evaluation & Selection
-Ecommerce Strategy
-Omnichannel Strategy
-Technology Audits
-Information Architecture
-UX Design
-Visual Design
-Prototyping
-New Builds
-Migrations
-Native and Headless
-Content Management Systems
-Payments and Subscriptions
-Shipping and Fulfillment
-Customer Marketing Apps
-Performance
-Responsiveness
-Usability and Acessibility
-Manual and Automated Testing
-Data and Analytics
-Conversion Rate Optimization
-Marketing
-Email Marketing
We work with the best in the industry
.
We build data-driven, scalable e-commerce.
B2B and D2C
With the advancement of e-commerce software and the ready availability of fulfillment services, it has never been easier for B2B businesses to make the switch to D2C.
Marketplace
With expert knowledge of Magento and other Marketplace platforms, we're confident we can meet your digital business goals, so you can focus on building your business.
Mobile Commerce
The last few years have seen exponential growth in mobile commerce. Stay ahead of the competition with proven solutions to tap into this profitable market.
Headless Commerce
Headless e-commerce allows for greater scalability. It's the separation of a store's front and back end to power each by specialist software. Total optimization of both systems results in stores that are truly greater than the sum of their parts.
Improve rankings and drive revenue.
Our website audit helps you to tackle the most pressing issues for companies today. We dive deep to determine how you can improve rankings, website performance, digital presence, and SEO.
Code Audit
Functional Audit
Partners that we have empowered

Flexible plans for teams that value good design and development.
We collaborate with ambitious brands and people
.
Our talented developers have experience working with enterprise solutions for large companies with 200 or more employees.
We love helping startups and becoming a part of their amazing journeys.
We love creating innovative solutions tailored to the business needs of small and mid-size companies.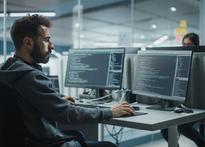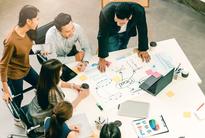 We drive innovation
in Fashion, Home & Garden, Health & Wellness, Food & Beverages.
Featured Articles
.
The thoughts, ideas and solutions at the forefront of ecommerce.
View All