Features and Cost to Develop On-Demand Video Streaming App like NetFlix, Hulu
Sector: Digital Product
Author: Hemant Kumar
Date Published: 01/11/2021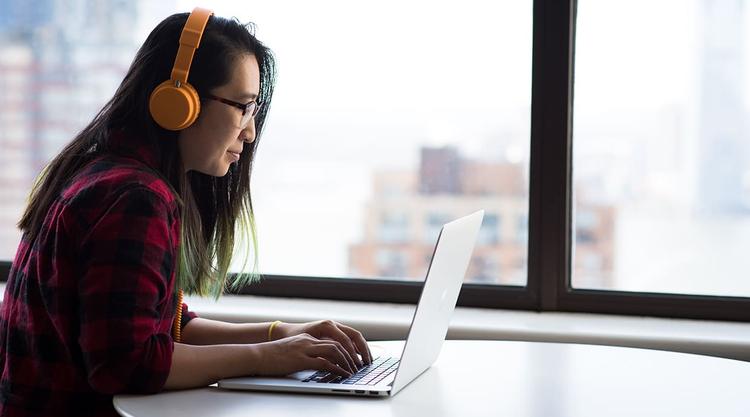 Since the world was shut down because of the pandemic, the use of online video streaming applications like Netflix or Amazon Prime has increased enormously. The NPD Group says the weekly usage of Netflix increased to 72 percent in the USA since Covid-19.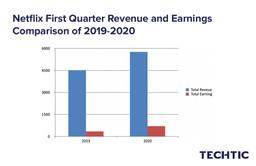 Why is it recommended to Start Building On-Demand Solutions with an MVP?
It is always recommended that you begin with an MVP. This scenario will let you trim down costs while getting a clearer understanding of your target audience's requirements. As an outcome, you will release a product personalized to your customers.
Top Features for On-Demand Video Streaming App like NetFlix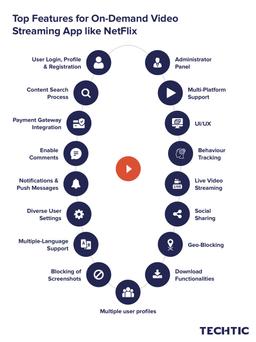 1. User Login, Profile & Registration
The feature allows users and customers to sign in through email or social media accounts and even create profiles. Netflix enables users to have up to 5 profiles for an account, offering multiple accesses to video content.
2 . Content Search Process
Content is a significant feature of any video streaming app. To make the content search process more comfortable, blend a selection of genres, reviews, and ratings.
3. Payment Gateway Integration
Both iOS (Apple) or Android (Google) platforms have their payment solutions offering developers with APIs. However, they charge a transaction commission through their system.
However, if you are building a streaming platform such as Netflix for web devices, you require blending a payment gateway.
4. Enable Comments
Offer users access to comments for discussing content and engaging customers within a video streaming platform. If you modernize this feature, the development cost and time will increase.
5. Notifications & Push Messages
Notifications and push messages are essential features that automatically inform members about their favorite shows, movies, or episodes with recommendations. This scenario will boost customer engagements as they won't have to track data on their own. One can send notifications directly to user emails or smartphones. If you have a mobile application, users will receive push messages through it, which is very handy.
6. Diverse User Settings
User settings comprise a selection of language, audio tracks, play, pause access, enabling subtitles, and other options to facilitate users to engage and interact with the platform easily.
7. Multiple-Language Support
When developing a video streaming application like Netflix, add as many languages support as possible. This addition directly impacts the customer numbers that your app solution can have in the current entertainment scenario.
8. Blocking of Screenshots
This functionality is irreplaceable and is severely related to copyright protection. Screenshot blocking checks customers from taking pictures and recording the content.
9. Administrator Panel
It works as an individual application right inside a video streaming platform. One can handle and manage the entire content of the system like editing, moderation, publishing, and deletion of material. It further includes adding other users and controls various accesses.
10. Multi-Platform Support
You need and must make sure that your video streaming app is accessible to users continuously from any of the platforms, including desktop, tablets, or mobile phones.
11. UI/UX
Better UI/UX influence people. For instance, a video streaming app like Netflix and Amazon Prime should have an undemanding design, effortless navigations, showcase content as per user view and search.
12. Behaviour Tracking
The app needs to monitor what content is of interest to different users. It should pull content as per user searches, their content history, saved and downloaded material. This scenario will assist in the marketing and promotion of content to get more user visibility.
More Functionality for On-Demand Application includes:
16. Download Functionalities
17. Multiple user profiles
18. Social Media Login & Sign-ups
Critical Requirements for a Video Streaming App like NetFlix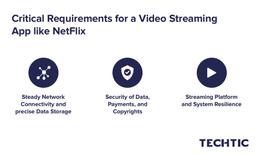 1. Steady Network Connectivity and precise Data Storage
Have a content delivery network (CDN) to deliver steady connectivity, system accessibility, and shun server overloading. Blend scalable data storage to maintain video content and other information.
2. Security of Data, Payments, and Copyrights
One needs to make sure of the superior security of user data, payments, and copyrights. You can use SSL encryption, data access control, referrer, domain restriction, geo-blocking, and screenshot ban to protect your digital assets.
3. Streaming Platform and System Resilience
With numerous users accessing the On-Demand platform simultaneously, it has to process multiple requests while delivering a flawless user experience swiftly. To resolve this, one can create a microservices architecture using modern technologies to enhance scalability and trim down infrastructure costs.
Cost to Build an On-Demand Streaming App like NetFlix?
Wrapping Up