How Netflix Changed Streaming?
Sector: Digital Product, Technology
Author: Hemant Kumar
Date Published: 03/31/2020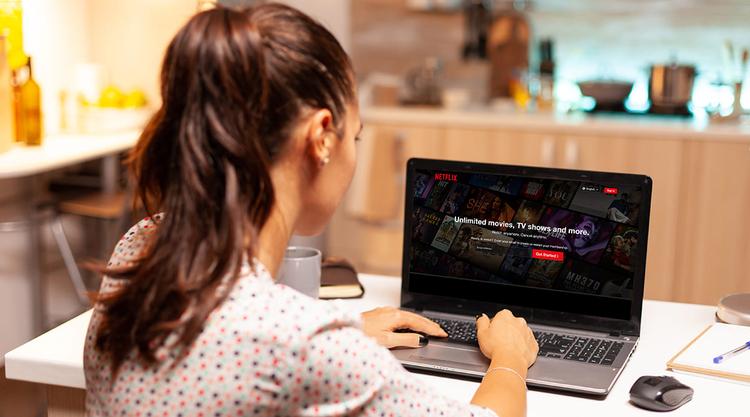 From "I can't wait for next Wednesday" to "I'll complete the entire series by next Wednesday," the world changed drastically.
A couple of decades back, watching something on demand meant getting a VCR player and a cassette of our preferred movie and watching it on a Friday night together with family or friends.
But today, things have changed dramatically.
With a premium account of an on-demand app, I can watch a movie on my smart television while my son can watch a documentary on his laptop. My wife can watch a series on her tablet while our dog can crave for attention.
Debates on family time aside, what's important is the entire way we consume content has changed. Today is the age of portable devices and advanced streaming platforms.
On-demand app development has come a long way. With personalized recommendations, our on-demand portals know more about us than our first circle of friends and family.
And for this radical transformation to happen, what has been immensely influential is Netflix.
When it was started way back in the year 1997, Netflix was set up as an online DVD rental platform. It leveraged the potential of the then computers and internet connection to let users order their preferred movie DVDs online.
On receiving the order, Netflix would send the DVD to the customer via post. The customer would then return the DVD back through mail.
At that time, the cost of renting a movie DVD was $4 and an additional $2 for the postal charge.
Users could rent one movie at a time and keep it for as long as they needed it. However, they could only order a fresh DVD once they returned their existing movie in hand.
This was basically a library but for movies and probably one of the first on-demand solutions ever.
Cut to two decades, the on-demand factor remains the same. What has changed is its service delivery.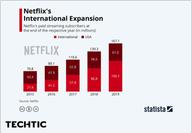 With the help of technology again – but advanced this time – Netflix allows users to select and instantly stream their preferred shows and movies for a monthly or annual subscription.
Netflix has grown to such an extent that it is one of the key competitors in the annual Academy Awards, where veteran directors and stars are joining the OTT bandwagon to release their films and projects.
I heard you paint houses, anyone?
Netflix Statistics
If you didn't know, the word Netflix is a blend of two words – Net meaning the internet and Flix – a stylized text for flicks, which translates to cinema.
According to Statista report, there are over 167.1mn paid members on Netflix across 190 countries in 2019.
When it launched its streaming services in 2007, a decade after its establishment, Netflix had over a 1000 titles available for streaming.
In January 2018, it was revealed that Netflix had over 15,400 titles across diverse languages and formats.
Though it started its streaming service, Netflix still operates its DVD rental service. In the year 2007, Netflix sent out its billionth DVD to a customer. Fun fact, the movie ordered was Babel and the subscriber got a free lifetime subscription to commemorate the occasion.
Of the global downstream bandwidth, Netflix shares 15%.
Netflix watchers like you and I contribute to over a billion hours of streaming content on a weekly basis.
If these statistics sounded interesting, find out how it changed the entertainment industry.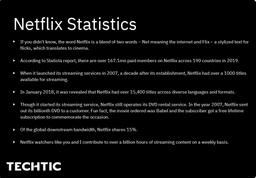 How Netflix Changed the Entertainment Industry?
When the streaming service from Netflix was launched, everyone assumed it would be a game-changer in the market. Everyone believed Netflix would be the future of movie rental services.
Right they were as Blockbuster, another movie rental service filed for bankruptcy in the year 2010.
In fact, Netflix even approached Blockbuster to join hands for partnership, which it clearly refused.
However, what many people failed to notice was that more than the movie industry, it had toppled the television industry.
In a bizarre turn of events, television ratings started witnessing a drop and cable television subscribers dropped below forty million.
Why? The reasons were pretty obvious:
Unlike television channels or programs, Netflix did not have any commercials.
The number of available titles was more on Netflix.
You could instantly start watching a television series of your choice.
You didn't have to wait for another week to watch your favorite show. You could keep watching one episode after another (birth of binge-watching).
Most importantly, the subscription rate was way less than the cost involved in cable television.
Netflix Saw What Nobody Didn't
One of the other revolutionary decisions made by Netflix was to produce original content.
At a time people silently watched Netflix killing the television industry, it further disrupted the market by doing what others didn't think of – leverage technology further.
Data Science and House of Cards.
You would be surprised to note that one of the best programs House Of Cards was the result of tech intervention.
With the help of data analytics and Big Data, Netflix understood the market like no other and delivered a hit series that is still a sensation today.
To do this, Netflix first started collecting data from its users.
Because they had instant access to their users' viewing preferences, the company was in a better position to understand what type of user preferred what genre of movie/content.
Through data analytics, it came up with some groundbreaking inferences that David Fincher, the director of Fight Club, Social Network and more, was popular among the users.
Also, Netflix realized that the British television series House Of Cards was immensely popular among users.
Now the fans of both House Of Cards and David Fincher liked Kevin Spacey and his movies.
Trusting on data, it went on to buy the rights to the British show and produced its own American version of the House Of Cards and we know that the rest is history.
How Netflix Changed Streaming?
In 2007, there were speculations on the company's future as its streaming quality was way lower than the quality people were used to watching on a DVD.
And that's practical too considering the limited internet connectivity available back then and devices that could support higher resolutions.
But Netflix did not stagnate as tech advanced. As tech evolved, it continued to adapt to what was available in the market to consistently offer better streaming quality to its users.
Also, Netflix was never linear in its approach. It constantly pushed itself in keeping up with the evolving pace of technology and customer needs to offer customers unparalleled experiences.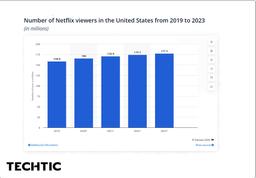 Let's quickly look at some.
1. Bandersnatch
So, you've revolutionized the television industry, streaming services, entertainment consumption and more.
Next is to be one of the first OTT platforms to stream an interactive show, where users would decide how the story would progress.
From choices available on screen, every user selects a preferred choice and the character responds accordingly.
So, if you and I are watching, it's highly likely that we aren't watching the same show.
2. Personalization
Nobody personalized content like Netflix.
With its powerful backend algorithms and recommendation engines, Netflix precisely knows what we are most likely to watch.
That's why we keep getting recommended shows we would love and end up binge-watching them.
If we started debating on the content that goes on Netflix, we can't arrive at a conclusion. But what we can analyze is the impact Netflix has on our society.
While we all acknowledge climate change and we're changing our lifestyles to curb the dynamic change, we fail to overlook some crucial aspects.
Netflix and other streaming services do contribute to carbon emissions, which trickles down to the fact that we do.
What bizarre relation is this you could ask.
But when you're watching online, your streaming from a server. Now that server consumes energy.
The data centres continuously produce CO2 while you're enjoying your favourite show.
So, the next time you're binging on your preferred show, simply calculate the amount of emissions you've contributed to.
Wrapping Up
Netflix is definitely here to stay.
Besides, it is the only thing that is restoring sanity in our otherwise chaotic worlds. The movies and the shows we watch take us away from our reality into a distant world, where things are way better or at the least, not happening to us.
But what we watch also shape our thoughts.
Without going into that debate, let's understand the business perspective of Netflix.
With the best developers and strategists in house, we would build an on-demand video streaming app for your business that would help you realize your monetary ambitions.
Get in touch with us today to know more.