We're a leading Shopware Development Company
.
Your eCommerce growth starts with Shopware. Our Shopware development services enable digital experiences, empower your online store performance, and scale up faster. Hire our Shopware developers to build your incomparable eCommerce store now.
Techtic Solutions, with its special staff augmentation services, enables you to hire Shopware developers to work on your eCommerce store. Our dedicated teams further assist you in enhancing customer experiences and boosting business conversions.
Shopware's easy-to-manage platform has served the need of startups to enterprises for a seamless commerce experience.
Enhances user experience with custom and superior interface design
Comes with inbuilt design and development features
Makes development and implementation faster
Helps with quick query rebuilding and support
Immense community backing
Integrates with 3rd party services for payment, marketing, etc.
Offers easy catalog management
Provides an SEO-friendly Online Store
Enables mobile and social commerce
Helps enlarge sales channels
Assists with tracking and monitoring of shipping
Our expert Shopware development teams are dedicated to achieving great customer contentment by the worth of their professionalism and skill-sets.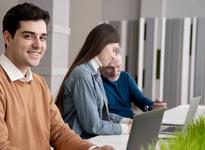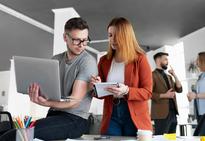 We are one of the highly experienced and proficient Shopware development companies. Our professionals are relied upon for the specialization they bring across the marketplaces and allow our clients to offer exceptional digital experiences to their customer base. With the assistance of our team, you can transform your digital commerce into interactive experiences and steer more conversions utilizing our Shopware developers. Our design and development team comprehends the user experience and helps facilitate your online sales to the next level!
Your one-stop solution for everything you need for your cutting-edge custom Shopware development.
We drive innovation
in Fashion, Home & Garden, Health & Wellness, Food & Beverages.





FAQs for Shopware Development
.
Featured Articles
.
The thoughts, ideas and solutions at the forefront of digital commerce.
View All