Benefits of Shopware Development for your eCommerce Store
Sector: Digital Commerce
Author: Kishan Gediya
Date Published: 07/29/2021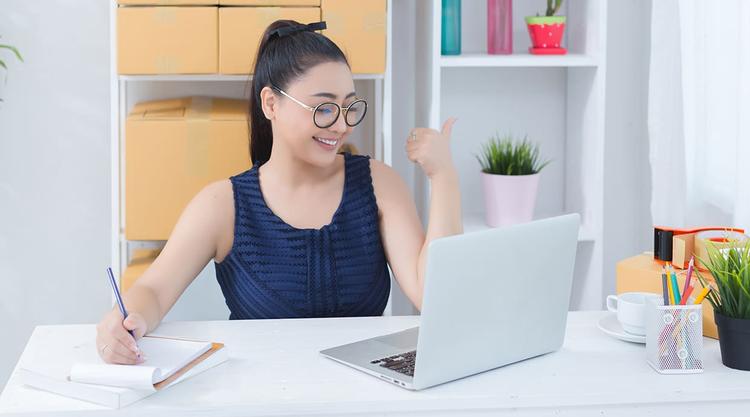 Shopware is a perfect solution for enabling the transforming needs of the eCommerce business space. The Shopware platform gives you the preference to swiftly leverage growth and focuses on business maturity. It offers authentic customer experiences and is relied upon by more than 100,000 customers globally.
What is Shopware Development?
Shopware Development is one of the strong pillars assisting online websites in operating seamlessly in the digital world. It is an open-source platform devoted to enhancing user experience and increasing business conversions.
The platform meets the utmost needs of the design and development of eCommerce stores. It makes sure that your online business outshines the rivals and competitors in a quick time. Shopware is accessible in different editions, incorporating Community, Professional, Professional Plus, and Enterprise Editions as per varied types of applications.
Features of Shopware Development for your eCommerce Store
For running an online business, you require constant and steady technical support. And critical features of Shopware development make sure you leverage this support to the fullest.
1. The Platform is Open-Source
Shopware is an open-source platform precisely operating under the MIT License. With an open-source platform, you can have better access to various helpful plugins in the Community Store. The shop owners can use, make minor adjustments and update plugin manufacturers to enhance their plugins.
With improvements, added plugins can be developed and they can be provided as precise extensions to a current plugin. So, with Shopware, you can get access to superior quality plugins entirely based on the open-source ideology.
Even, Shopware 6 is a precise open-source eCommerce platform backed by the concepts and the vision of the Shopware community.
2. Seamless Combination of Content (CMS) & Commerce
With a precise Content Management System (CMS), you can easily create website pages that do not require any devoted or added technical support. It exclusively gives you better liberty in the backend.
Shopware CMS is an all-inclusive content management solution, which was built additionally for the Shopware platform. It can be easily handled from the Shopware backend. The CMS-based contents can be effortlessly dealt with category-wise and for detailed pages. Besides, it is likely to create your own landing pages with an SEO-based URL and plan content-oriented campaigns.
You get 20+ preconfigured content items to develop your CMS website pages through the Shopware platform.
You gain access to standard content components like banner sliders or texts with images and get access to diverse article listings, use of different types of forms, and accessibility to Google Maps.
You can generate customized content right from the backend and define configuration fields as well as HTML templates. Shopware's online shopping space can be freely and seamlessly blended with the CMS pages for better management of the commerce through the eCommerce portal.
Any explicit built-in versioning can deal with multiple versions of a CMS page. Here you can precisely set which version the visitor sees in the online store (the active version) and which version is enabled for editing. The editing version can be monitored and enhanced for the diverse device sizes through a dynamic preview function.
3. Numerous Features for Smooth Internationalization
With preferences like having multiple stores, multi-language, and multiple payment gateways support, you can enable smooth internationalization for your eCommerce business. Let's discuss the same in detail.
1. Multiple Stores
Using Shopware development, you can effortlessly achieve access to multiple eCommerce stores under a solitary roof. It has wide-ranging and supple tools which offer extended assistance in managing various products online.
2. Multi-Language Support
Shopware also offers features in which you can enable your online store in multi-languages. You can facilitate both the frontend and admin end in multi-language. However, at a time, you can showcase merely one specific language across the front store.
3. Multiple Payment Gateways Support
To boost the overall conversion rate and enhance usability in your eCommerce store, you must support various payment gateways. The more are the integrated payment methods; the more your consumer's preferences are enclosed. It even reduces the online purchasing barriers. Shopware comes with diverse payment providers blended with varied preferences and provides simple backend activation with the precise utilization of Plugin Manager.
4. API-First Approach to Building Store
Shopware 6 is developed on a completely new and innovative technology platform with a precise API-First approach.
The approach encloses all aspects of a store managed through an explicit API, making it feasible for 3rd party providers to enable and automate diverse processes within Shopware.
With Shopware, you have the choice of integrating any looked-for sales channels to be blended and unified. In addition to traditional online stores, mobile applications, precise marketplaces, local or social shopping platforms, Shopware 6 can be readily combined with any channel. It will also easily connect with emerging technologies such as IoT (Internet of Things) and voice commerce.
The geography of the consumer will no longer be of any significance in the coming time. All channels will be planned centrally in one exclusive online store solution. Shopware 6 can enable it with complete freedom from a diverse range of channels, also known as headless eCommerce, enabling retailers with complete flexibility.
5. Developed in Collaboration with Retailers
With a precise focus on flexibility for users by the enablement of networking and automation, Shopware has successfully progressed from a simple storage system to an all-inclusive eCommerce solution. Shopware is built in collaboration with retailers as a platform that works as a technological source for varied business tactics and opens up beforehand on the new business evolution opportunities.
Shopware offers straightforward solutions to multi-faceted and complex business challenges. The concept of determining suppleness and the aim of setting up online retailers for future success has been Shopware's objectives right from the start.
Shopware 6 provides innovative features that ease the marketing and sales processes. For instance, the "Shopping Experiences" functionality works with the same purpose enabling businesses with enhanced digital retail experiences. This functionality facilitates virtually any content website page of the online retail store to be tailored, which works for all types of sales channels.
Shopware 6 has also come up with a new and innovative "Rule Builder" function. This function enables the software to plan individual business models, as it assists retailers in defining their own conditions and rules using accessible data in the online store.
Furthermore, with the "Rule Builder" function, retailers can precisely define business offers and discounts, enable free shipping functions as per the customer category, and set payment processes as per product type.
6. Helps to Enlarge Sales Channel
In the quick-paced eCommerce domain, a short time to market is quite critical. Shopware enables retailers with a short time to market and a low inclusive cost of ownership. With Shopware, you can rapidly make your set business milestones a reality using advanced and state-of-the-art technology.
Shopware has even stood out for its assets in multiple areas, and one of the important ones is the country-specific sales channels. With the Shopware platform, you can smartly map business and sales processes in one inclusive solution.
Having precise modular software architecture can further facilitate straightforward sales solutions and they can be openly implemented. The solid modular platform can even deal with multi-faceted eCommerce projects and enlarge sales channels while assuring better security, steadiness, and improved performance levels.
7. Development and Implementation are Faster
The eCommerce store owners have numerous requirements, which incorporate offering the optimum user functionalities to the web portal right at the frontend and automating specific procedures in the backend.
Shopware effortlessly manages the installation of both frontend and backend. A certified hosting service will configure a system that is tailored to the requirements of a Shopware environment. You merely have to install Shopware and will be able to initiate your online store swiftly.
Shopware possesses 200+ inbuilt design and development features. Shopware platform enables suppleness and consistency to scale your online store portal. The platform's inbuilt features offer compelling web experiences to the users, designers, and developers.
In modern-day markets, speediness is always significant. Shopware development and implementation are pretty fast. Shopware swiftly and proficiently resumes online store operations after significant components are implemented.
8. Mobile-Friendly with Free & Paid Themes
Mobile-friendliness is more than merely displaying your web portal in a mobile version. It is about meeting precise criteria that make for a pleasing and comfortable experience on mobile devices without the painstaking pinch or scroll.
Now, coming to the point, there is a straightforward approach for you to make your online store mobile-friendly, and that is by using a drum roll. It is an effective and responsive template that comes in-built with Shopware 5.
There are free & paid, and completely customizable Shopware themes, which can easily be implemented. Comprehensively responsive Shopware themes can be modified by the Shopware backend blended with Storytelling functionalities. It enables implementing design outsets on the Shopware platform easier than other platforms, making them responsive and mobile-friendly.
9. SEO-Friendly Online Store
Professionally enabled SEO-friendly Online Store impacts on enhancing the ranking in SERPs and boosting web traffic and overall sales revenue. You can directly create SEO-friendly URLs, and the Shopware platform makes it simpler to turn URL strings into SEO-friendly URLs.
Shopware 5 safeguards your online store from uninvited SEO backlinks by facilitating external links with an automatic no-follow rule. These are particularly helpful for specific embedded links, comments, and paid links – as search engines will understand these links are not promoted by you.
10. Scalability of Platform
Shopware was developed for small and medium-sized eCommerce shops. However, if your store grows and matures, you can switch to the superior version of the Shopware platform.
Shopware 6 is an enormously flexible and scalable eCommerce solution. It is mainly fit for all business models, whether you are operating in B2B or B2C.
Suppose you are already working on an online platform and are not satisfied. In that case, with Shopware 6 free migration assistant functionality, you can disconnect from obsolete or old technologies and easily migrate your eCommerce business to Shopware for better scalability.
For explicit tasks, Shopware can add supplementary servers, allowing you to scale your eCommerce store and attain enhanced response time.
11. Rigorous Technical Support
Maintaining your online store is becoming more challenging with time. So, having seamless technical support for your eCommerce system is significant for your business to flourish. This is the significant reason why Shopware has an explicit team of engineers and precise technical trainers to help you get quick returns from the platform investments.
You can even connect with a Shopware development company having technical specialists who can steadily maintain and sustain your eCommerce store. The company will keep you away from technical issues, enable version upgradation, resolve specific operational challenges, and uphold the site's loading speed.
12. Backing of Shopware Community
One of the support options by Shopware is its strong community support. And the Shopware community has 40,000+ community members.
Without any hesitation, we can say that community is what makes Shopware a successful eCommerce platform. Shopware has a committed and passionate community that stances behind the online store solutions that an eCommerce development company builds for your business.
The Shopware community has grown and matured globally, with new members finding their place in the extended community. The community entails professionals of all skill levels and diverse knowledge bases.
13. Easily Integrate 3rd Party Services
You can enhance the performance of your Shopware online store by crafting the finest user experiences with Shopware API integration services and take your business to the subsequent level of flourish.
Shopware Third-Party Integrations include ERP/CRM integrations, payment integrations, shipping integrations, accounting, and reporting integrations.
Wrapping Up
The Shopware platform provides several useful features and functionalities, which will assist you in boosting your sales opportunities.
At Techtic, we hold a team of experienced Shopware developers who have demonstrated skillsets and proficiency in developing brilliant Shopware stores that provide the optimum outcomes.
No matter how multi-faceted a module you are utilizing, we can assist you in renovating it into an influential eCommerce Store for your new or existing business.
Our capable Shopware specialists can precisely design and develop your Shopware eCommerce store and make it work seamlessly. Are you exploring the best Shopware development services? Hire our Shopware specialists to make your job precisely enabled and executed.