Top eCommerce Trends
Sector: Digital Commerce
Author: Kishan Gediya
Date Published: 07/09/2021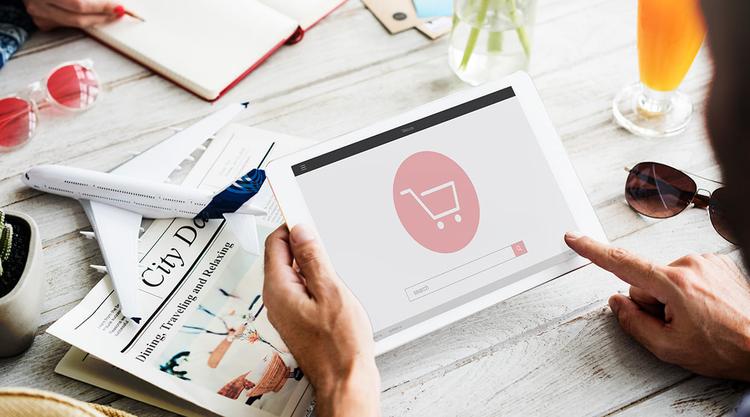 In the year 1995, the foremost product was ordered online on Amazon, which was a book. When it was initiated, eCommerce was pretty restricted in its capacities.
However, twenty-five years later, in 2020, consumers globally spent $4.29 trillion online with expected sales of around $4.89 trillion in 2021.
The eCommerce advancements have completely changed the retail business. The eCommerce shopping cart development industry is continuously transforming, and even this year has been the same scenario.
Today, merchants are enhancing their online businesses to meet all the demands of consumers where they are present.
While it may look like all the stuff in the eCommerce business is revolutionizing, we have come up with the 21 eCommerce Trends to watch out for in 2021, impacting online businesses in the upcoming years.
So, to take your online business to the subsequent level and build eCommerce consumer trust, ensure the benefits of these significant trends in the eCommerce domain.
21 Top eCommerce Trends Leading Online Retail Forward
1) Mobile shopping is making consumers feel more comfortable
Mobile commerce enables consumers to buy products from anywhere and at any time, which is quite essential in today's time. Online shoppers who use mobile for making purchases demand the added comfort and an easy way to pay digitally. However, if your eCommerce portal is not mobile-friendly, you will be missing business opportunities.
Many business leaders worldwide consider enhanced mobile payment integrations to be a trend of transformation in the coming time. It is predicted that by 2021, around 73 percent of eCommerce sales would be done through mobile devices.
2) Successful online stores are selling across any channel
Using diverse digital sales channels smartly is the best approach to ensure your online store will be exclusively positioned in the constantly transforming digital space.
Besides this, the essential factors that will still stay significant for your success will be your unique business model, set objectives, brand image, targeted audience, and product categories. Use these as your selection factors when you decide on the marketing and sales channels.
Read More: Tips on Online Store Optimization for Holiday Seasons!
3) AR and VR improves the reality of digital shopping
Today, eCommerce layers can opt for virtual stores to add an innovative level of attraction to online shopping experiences.
Offering customers to visualize how a product would look before buying it is the originality factor that many retailers are attempting to tap into for better sales outcomes.
Both augmented reality and virtual reality can help in these innovative approaches. For instance, a customer could put on a headset and quickly view the house they are exploring to purchase. AR can then enable products to be overlaid right on the top of that detailed view.
VR can offer you a computer-generated space. On the other hand, AR can visualize physical products and enable customers to view how specific products fit into their everyday lives. For instance, to view a dressing table in their room that they thought of purchasing or a new plant pot placed on their desk.
The DITTO, a leading eyewear software company, builds virtual try-on and frame recommendation technology for optical eCommerce stores. Its platform enables customers to virtually try on different glasses and checks 180-degree views before purchasing them. They are relied upon by top eyewear eCommerce sites like Sunski, BONLOOK, and Specsavers.
Another example is the augmented reality app by IKEA, which allows you to take a picture of your rooms and automatically measures the overall space, and suggests furniture that can easily fit in that space. This was the foremost app to be introduced utilizing Apple's augmented reality app-based technology.
4) AI and Machine Learning assists online stores to learn more about shoppers
Artificial Intelligence (AI) and Machine Learning (ML) make it probable for consumers to have tailored online shopping experiences. AI gathers data on how consumers shop when they execute purchases and what they need across an explicit product. However, AI and ML are tough to be applied in-store.
Also, in the current scenario, consumers want to check if their favorite brands care about them or not, and AI & ML would be programmed consequently.
On social media channels, these technologies learn from humans' positive and negative comments.
In the coming time, eCommerce companies with AI & ML would soon enable themselves to offer products to the targeted customers as per their current moods.
The North Face, a leading clothing eCommerce player, is a prime example of a company advancing with AI to understand its consumers effectively.
5) Boost in volume and capacity of voice search
Today, more people use smart speakers and depend on voice assistants to execute their day-to-day jobs. Loop Ventures predicts that around 75% of the USA households will own a smart speaker by 2025.
With added adoption of smart speakers, more customers will use voice search to buy products online. The boost of voice search can generate an opening for eCommerce businesses concerning content and keywords.
Most business leaders feel that while an increase in the use of voice-enabled solutions across eCommerce platforms, Google Home and Amazon Alexa are also high on their lists of 2021 trends.
One of the top Scotch whiskey brands, Johnnie Walker, utilizes voice search functionality to provide virtual assistance that describes customers regarding this signature whiskey and suggests a Johnnie Walker product that is most suitable for users by knowing their preferences.
Other eCommerce companies that utilize voice search features include Nestle, Domino's, and Patron Tequila.
Read More:Voice Retail Shopping Market: The Subsequent Search Trend in eCommerce Space!
6) IoT will continue to offer a more predictable user experience and supply chain
Online retailer's interest in IoT is increasing due to its enablement of digital connectivity. There are 10+ billion active IoT devices in 2021, and it is predicted that their numbers will exceed 25.4+ billion in 2030.
IoT enables the supply chain in a truly fantastic way. IoT sensors mutually operate with Artificial Intelligence (AI) to provide real-time insights and enhance supply chain performance.
Internet networks could now facilitate devices that earlier operated with close circuits through IoT. This scenario results in lesser mistakes, a boost in efficiency levels, improvement in eCommerce business transparency, and better operational processes.
IoT further assists with customer contentment on the back end while offering the opportunity to save valuable company resources. It trims down the shipping costs on the consumer side, diminishes involved errors, and provides a predictable user experience to customers online.
With Amazon's Alexa that identifies your online shopping preferences to smart refrigerators which automatically place required grocery orders to trendy Fitbit devices – all utilize IoT to engage with eCommerce websites and apps.
Another example is Disney theme parks which enable guests to have seamless online shopping experiences through their wristband that uses IoT and pairs with the My Disney Experience eCommerce application. It also helps reserve rides and places dinner reservations online.
7) Blockchain will steer supply chain, logistics and store up transactional data
The worldwide blockchain market size is predicted to rise from $3 billion in 2020 to $39.7 billion by 2025, with an effective CAGR of 67.3 percent.
Blockchain will disrupt almost everything in the upcoming time. It will make a swift transformation to the eCommerce world, with its logistics, supply chain applications, and analytics for all types of transactional data.
Events, transactions, and insights that are precisely logged on the blockchain cannot be modified. So, decision-makers and consumers would have complete visibility across all the involved transactions.
It will eliminate the requirements for 3rd party intermediaries steering fields like logistics and supply chain in the eCommerce space with time.
Walmart is using Blockchain technology to add more transparency to their supply ecosystem by digitizing and enabling the complete food supply chain management procedures. Other leading players using blockchain for supply chain management include Ford, De Beers, UPS, and FedEx.
8) Omnichannel selling will continue to transform sales tactics
Omnichannel has turned universal in retail sectors, eliminating challenges to customer services while providing an efficient online purchasing journey.
Online businesses need to target omnichannel shoppers, as it is estimated that they spend three times more than single-channel shoppers.
Omnichannel approaches have driven the reality to the extent where customers have personally demanded them. It is a trend that can even steer small-sized eCommerce companies that can now specialize in providing omnichannel as a service.
Advancements in omnichannel tactics will further enable customers to engage in online shopping. However, an omnichannel strategy will not only boost and transform your sales tactics but will also enhance your customer loyalty.
Steve Madden, a New York-based apparel brand, uses an omnichannel approach to bring comprehensive sales and marketing channels in sync keeping the customer base at the center. The company precisely leverages consolidated retail and eCommerce channels for a successful combination.
9) On-site personalization will become more vital
More than 50 percent of online shoppers say that on-site personalization is significant. In addition, digital marketers believe personalization has a powerful effect on boosting customer relationships.
So, personalizing the digital shopping experience is significant to keep consumers content. Individuals shopping online need assistance to search and buy the products that they want. And they feel worthy when offered personalized experiences.
Ecommerce website owners agree with this trend and are putting efforts to boost personalization strategies.
This scenario could comprise messages that go out through text messaging and emails or by offering the precise insights that can favor consumer groups.
By enabling personalized customer engagements, offering sales discounts, and interacting with consumers with audio or video content, will assist in providing an improved online shopping experience.
Most of the eCommerce domains can bind their products and influence customers to purchase them together. Pepperfry, the leading home furnishing brand uses product recommendation features on their eCommerce store to boost sales opportunities.
10) Big data will play an immense role in generating personalized customer experiences
As leading eCommerce companies continue to enlarge and bring more customer services in-house, personalization will improve swiftly.
Also, as online businesses would continue to mature, big data is here to stay. It is estimated that the big data business globally would be worth around $77 billion by the year 2023.
However, experts today have mixed feelings about Big data enablement and personalization as consumers are alert that eCommerce sites are gathering their personal information. This could be a risky scenario.
With legislation being acted upon, many eCommerce players can opt out of these scenarios. But, this will create a contradiction between some people having ultra-personalized experiences and others who don't.
So, this trend will indeed have compelling consequences on how digital marketers will reach out to the new set of consumers in 2021 and beyond.
11) Headless and API-steered eCommerce will enable persistent innovations
Headless commerce enables an online store's eCommerce platform to be entirely disjoint from the front-end layer.
More online businesses are accepting API-steered and headless eCommerce solutions as they are supple on the backend. Additionally, they are SEO-friendly with digital experience capacities.
With headless eCommerce, you can get added control over the content strategies and buyer journey to improve conversions.
Feel Unique, which is Europe's top eCommerce player in beauty-related products, decided to boost their customer experiences for steering more profits. Their online shopping experiences were enhanced with the Headless Commerce approach as they enabled significant steps in their buyer journey with seamless product searching, exploring and swift purchasing.
12) Chatbots maturity will enhance the online shopping experience
Today's shopper demands easy shopping and wants to purchase a product in merely a few clicks, and if not, they get irritated. This scenario is where a chatbot comes into the picture. Chatbots engage with online shoppers similar to in-store sales professionals.
Also, around 83 percent of total online shoppers require help to complete an order. So, chatbots are a must for online consumer support.
However, they will also turn into one of the most effective marketing and sales tools for online businesses with their maturity.
Besides, the personal shopping assistant bots working on digital channels will turn more popular. They will use previous data sets to anticipate new products that you will like to purchase, same as Amazon's suggestions tool for related products.
Hipmunk is a platform that enables individuals to search for travel offers and its user's book flights, hotels, or tour packages through its online portal.
To assist people to search and reserve more effortlessly, the company built "Hello chatbots' ' that you can incorporate with Skype, Facebook, and Slack.
This chatbot helps plan a tour or trip with your friends when you are talking with them in one window and exploring or booking flights on the other.
13) Investments in creative advertising and digital marketing strategies will increase
Getting prospects to your online store is one job; however, getting them to convert into sales is another. Most online businesses are looking to enhance their conversion rates by enabling their product pages.
Around 51 percent of shoppers surveyed say they utilize Google to precisely research a product purchase they decide to make online.
Also, search traffic generates about 65 percent of total eCommerce sessions, with 64 percent of total digital marketers putting efforts to enable search engine optimization (SEO) strategies.
Multi-channel advertising is another effective strategy to get more customer conversions, including Facebook advertising and setting up creative shopping ads on Google.
Social media algorithms reward motion-based creatives and video content that can hold your targeted audience swiftly. You can even try Performance Ad Creative to steer quick customer conversions.
So, investing in intelligent digital marketing strategies is the best approach for your eCommerce brand to position itself competently.
14) There will be an increase in the use and applications of video promotions
Crafting videos is a practical marketing approach to connect with customers for informing product insights quickly. Around 55 percent of total consumers say that they utilize online videos for making their buying decisions.
The short video trends are helping eCommerce players to enable their targeted buyers to explore their products and services.
Videos can offer solutions and challenge an issue the buyer is looking to get answers to. They can readily assist you in presenting your products and services better compared to images.
So, you should try creating videos of your products and services online to promote your eCommerce business.
Brands like Nine Line Apparel, Naturally Curly, and VAT19 build smart product videos for their eCommerce website to attract their prospects and get higher sales conversions compared to their competitors.
15) Online businesses will find approaches to become more eco-friendly
Both end-customers and online businesses are turning aware of the environment. Due to this scenario, consumers are more alert on where they should shop and its influence on the environment.
One of the surveys suggested that 50 percent of total respondents demanded more sustainability in the fashion domains, and 75 percent responded to view less on product packaging.
Meanwhile, many online businesses are identifying approaches to be more eco-friendly by utilizing recyclable supplies, adopting biodegradable packaging, and going paperless.
Verishop's The Responsible Shop is an eCommerce store to instill online shoppers and enable them to shop eco-friendly beauty and clothing products. It further contributes to the environment by planting one tree for every product purchase made on their online store.
16) Worldwide B2B eCommerce sales will experience growth and maturity
If you are anxious that B2B eCommerce would go out of date, don't panic. Worldwide eCommerce sales for B2B are predicted to reach $1.1 trillion in 2021.
More corporate companies are initiating to view the worth in servicing their B2B clients online. By enabling and automating the business-related tasks through their eCommerce website, departments can save time and effort on processing orders from their mail spreadsheets.
Instead, they can focus on important stuff like better interacting with their clients, offering them an enhanced client experience, and building client loyalty.
17) Premium packaging will work as a post-purchase marketing tactic to drive brand loyalty
When post-purchase marketing tactics are explored, the packaging domain is hardly ever mentioned. This scenario is because the packaging is seen as a requisite, relatively than something noteworthy.
However, in the current time of social commerce, catchy packaging can be a value-addition if you make the customer experience worthy.
No company has attained success by just contending their customers; instead, they did it by making them into promoters of their brand. You rely on the opinions and recommendations of people you know.
Premium packaging like gift labels, or branded paper wrapping, and stickers might seem like a childish investment. However, it is a significant post-purchase value-addition and marketing tactic to drive brand loyalty in today's eCommerce space.
18) Increase in the significance of user-generated content
Open your smartphone, click on the camera application, and take a picture of the objects around you. Yes, you kick-started to create your original user-generated content (UGC).
Whether it is a picture of your breakfast with a business caption or your eCommerce product presentation, UGC is transforming the digital marketing industry. So, UGC is turning into a sharp weapon for online businesses, and eCommerce marketers are looking to connect with Millennials and Generation Z using it.
Also, ads based on UGC are getting four times better click-through rates and a 50 percent reduction in cost-per-click matched to other advertisements.
Today anyone with quality eCommerce products and a few fans can compete with big players on digital channels and increase their customer conversion rates.
Moreover, travel marketers can't survive without producing eye-catching user-generated content. Hilton Grand Vacations with their explicit #MyHGV feed displays the finest Instagram pictures steering customers to book their vacations online with them.
19) Online platforms based on SaaS will expand market share
SaaS (or Software-as-a-Service) is an online delivery model in which the software is directly licensed on monthly subscriptions. For instance, when you rent an office or house, you pay monthly fees for as long as you need to stay.
SaaS platforms are a compelling choice for eCommerce players who don't want to invest time and added resources to maintenance.
Competent SaaS platforms are expected to boost the market share. They offer quick setup, ease of usage, better security, improved scalability, and enhanced customer support than open-source eCommerce platforms.
On the other hand, open-source systems offer complete source code access, and the stakeholders can personalize the platform to meet their business demands. Open-source eCommerce platforms have their gains and power of customization.
However, open-source eCommerce platforms also have some functionality that makes their services' pricing higher than the SaaS model. And this scenario is bringing an upsurge in acceptance of SaaS eCommerce platforms.
20) Research online purchase offline (ROPO) will poise to back online stores
Around 88 percent of online shoppers research online before making a product purchase. This particular consumer behavior, called ROPO (research online, purchase offline), offers immense business opportunities in the eCommerce space.
It is reported that digital behavior affects 56 percent of total sales made in-store. Online shoppers frequently match product prices, download coupons, check out sales offers, scan QR Codes, and research products online before purchase.
ROPO showcases that your consumers are researching your products online. However, one of the best tactics you can do is offer value ahead of time by preparing free guides that place your products effectively.
You can additionally offer free shipping for a limited period and even provide free returns, gifts, and fit assurances on your products to promote online sales.
21) Diversification of payment choices and preferences will increase
Customers have their own requirements when it comes to payment choices and preferences. They might cancel a probable sales transaction if they can't pay how they want on an online portal.
Providing a wide variety of approaches and modes to pay is an effective way to boost conversion rates. In addition, if customers can save their payment details on your website, they will be able to precisely checkout even swifter the subsequent times they buy from your website.
Leading organizations like Amazon and eBay have simplified and secured their end-to-end payment procedures. And they have gained a lot from these types of initiatives.
Wrapping Up
With the modernization in technology and swift transformations in customer behavior, you require keeping a close watch on these varied eCommerce trends in 2021.
Whichever trend you select to implement, do it to enhance the online shopping experiences for your consumers.
Building brand loyalty and long-lasting relationships with your customers online will assist you to be an integral part of eCommerce evolution, taking it to the subsequent levels.
To showcase your online business in the best way, you need to build your eCommerce store from one of the best eCommerce development companies.
So, get in touch with us today to successfully designing and developing your online store to discover new business opportunities.