How Mobile Commerce can increase sales and customer engagement?
Sector: Digital Commerce
Author: Kishan Gediya
Date Published: 06/08/2020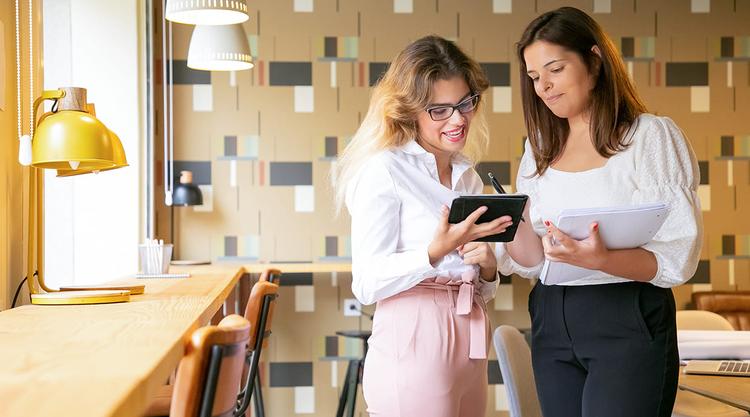 While most eCommerce businesses now have a mobile responsive website, those with a mobile app are deriving a three times higher conversion rate.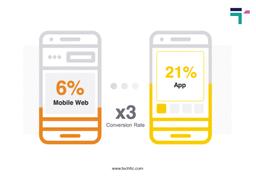 As an eCommerce business owner, you might think why is that the case?
Offering your eCommerce products via a mobile app is not only trendy but also equally profitable. New eCommerce app development techniques have changed the online selling industry for good.
Shockingly, 79% of people who own a smartphone have purchased something online in the past 6 months. It's a fact that they're going to purchase again. We'll focus on why you should get a shopping mobile app so they also purchase from you!
7 Advantages of M-Commerce for Business
1. The Consumer is Going Mobile First
There are more smartphones in the world than there are humans. And clearly, people are shifting to smartphones over PC/Laptop. May it be playing games, surfing the web or shopping online.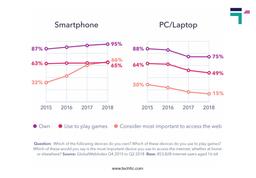 Higher smartphone adoption means more people will use it to shop online. More mobile online shoppers mean you need to be readily available on the mobile.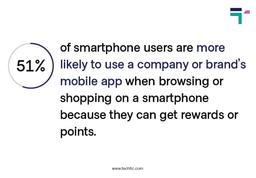 2. Immersive User Experience When Viewing Products
ECommerce is a lot about products and the shopping cart. When your customers find it easy to search through hundreds of products quickly, they are more likely to buy.
Mobile websites take more time to load products and in many cases, they are not responsive. If your customers can't see a product and add it to the cart, they'll go somewhere else.
Mobile apps offer better performance may it be finding products, viewing product photos, comparing products or using shopping filters. Therefore, the chances of purchase on a mobile app are significantly high.
3. Push Notifications
When you invest in Mobile App Development, you're investing in the ability to actively market your business. You can use push notifications for;
Sale Alerts
Price Drops
Customized Discount Offers
Product delivery updates
Remarketing purposes
Not all customers like opening marketing emails but most will tap on the notification. This is the least obtrusive way to market your eCommerce business.
4. Connect to E-Wallets and Payment Alternatives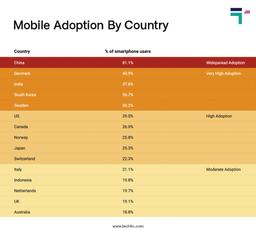 When it comes to paying for orders, the mobile payment system decreases friction in the checkout process.
On a desktop or mobile website, you can't use your mobile app directly without picking up your phone for an OTP. But on a mobile shopping app, you can easily pay for your order with one click.
The seamless experience prompts users to prefer the mobile app and increase your sales significantly.
5. Quicker Access Speeds
Notice the steps involved in accessing your eCommerce store on a mobile app versus a website.
Website - 4 Steps
Go to your laptop/PC
Open the browser
Enter the URL of the Website
Wait to load
Mobile App - 2 Steps
Unlock your phone
Tap on the app
Mobile apps are evidently quicker. Not only that, but they also show more products to the users in the same amount of time. The following chart from a study shows that people spend more time on a mobile app than a website.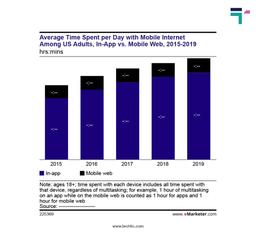 Again, the point is that mobile apps reduce the friction between your store and the buyer.
6. Analytical Advantage
Mobile apps offer a more personal and detailed way of monitoring user behaviour when it comes to shopping.
On a website, you can't track a user personally unless they have logged into your website. All other users are just visitors who haven't converted.
But on a mobile website, most people are always logged in with your store, allowing you to closely monitor what products they are viewing or like to shop.
Based on that, you can create personalized offers and give out discount coupons, which makes people choose you over the competition. 63% of smartphone users like that!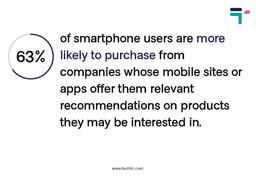 7. Extended Functionalities
Goat, a mobile app-based eCommerce store where people can sell their shoes. It offers a price-determining algorithm and many other innovative features that set it apart from a conventional app.
Similarly, you can integrate many such features that your customers will want to use. Offering unique features to the users not only attracts their interest but also makes them shop savvy.
Liketoknow.it which is an influencer-based mobile shopping app and Shopami which offers customized discounts from your favourite brands, are also doing the same.
Wrapping Up
It's safe to conclude that while launching an eCommerce website is a good start, a mobile app offers a real boost. This can be easily established by the following lessons that we gained from this article.
Consumers prefer eCommerce mobile apps over eCommerce websites.
Products load faster on mobile apps.
It's easier to pay on mobile apps.
Mobile apps offer better marketing opportunities.
People like product recommendations on mobile apps.
Considering all the above points, it's hard to not get a mobile app for your own business.
The only thing that may be stopping you is the cost and effort of M-Commerce App Development. But don't fall for the myths. It doesn't take $10,000 to make an eCommerce mobile app in 2020.
Now that you know the benefits of a mobile app, it's worth exploring the deeper details of the project. Get in touch with our Mobile eCommerce Experts and discover how easily you can get started with it!