8 Must have Features of Fintech App That Increase App Engagement
Sector: Digital Product
Author: Chintan Bhatt
Date Published: 11/23/2020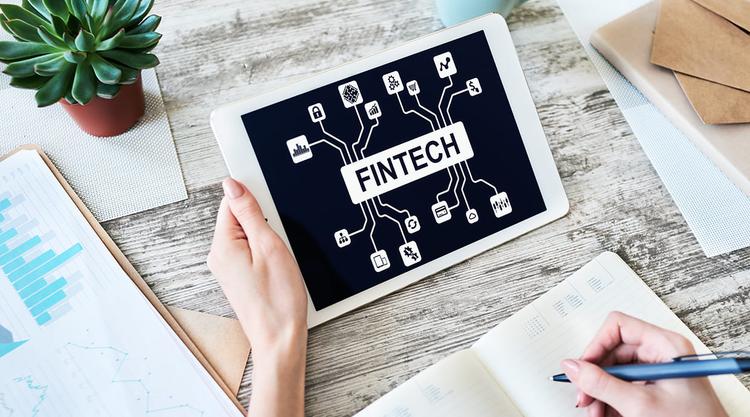 The world of fintech has always been a complex one. Filled with jargons, ambiguous terms and conditions, terminologies, and other complexities, the finance sector has always been a step away from common people. That's why there were several agents and associates back in those days who acted as intermediaries in helping average people like us get access to financial services.
However, with the advent of technology and its allied services, it appears like the world of finance has undergone an overhaul. A renaissance or a revival of sorts has happened in this segment, where it is now called fintech – a combination of finance and technology.
Read More: Key FinTech Statistics 2020: Market Share & Data Analysis
Together, they are offering some of the most convenient services to people and helping them get better access to loans, credit facilities, investment options, banking services, and more. Thanks to fintech, people have regained control over their finances and requirements.
And if you notice, fintech is one of the hottest industries right now. Even a catastrophe like the recent global pandemic couldn't shake up the industry. Instead, the fintech segment only witnessed an upsurge during these testing times. For those of you looking to invest in fintech or start a fintech company, this is the ideal time and it all starts with fintech app development.
Read More: How do I start a Fintech Business?
And to help you get started, here are some of the must-have features for your fintech app.
8 Features That Should be Part of Your Fintech Application Development
1. Simplified UI
We started the write up mentioning how finance has always been complex. And as a fintech service provider, one of the first tasks on your hands is to remove any form of complexity involved in accessing fintech services.
Foreign exchanges, investments, PoS systems, and others are all complex but as part of your seamless fintech application development process, you should simplify things for your users. With intuitive user experience, navigation, educational content, and more, orient your users to the world of fintech and make way for retention in the longer run.
2. Biometric Security
While the entire ecosystem of fintech is airtight, one aspect where experts are still working on upgrading functionalities is app security. A shocking report also reveals that there is a hack occurring every 39 seconds. With money and money's worth on the line, your app has to be more secure and airtight. That's why we recommend integrating biometric features on your app. This includes features like:
Fingerprint access, where only the user could access and use the app
Heartbeat sensor, a futuristic integration where the heartbeat data from the user's wearable device can help unlock the app
Facial recognition software, another layer to securing app from unauthorized access and more
Besides these features, fintech mobile app developers are also working on integrating human features like palm veins to grant access to transactions and app usage.
3. Cross-Platform Capabilities
The presence of your fintech brand's app on a user's smartphone should make their life easier. That's why you need to integrate the capabilities of your app with other third-party applications to facilitate seamless payments and other transactions.
From a simple food delivery app to a real estate app, your fintech app should support transactions demanded by users. Third-party integrations could also be used to secure the app further such as the integration with Google Authenticator. For this, you could approach a custom fintech application development company to help you get this feature conveniently implemented.
4. Data Visualization
Over the years, we as users have been having superficial access to information about our transactions, expenses, and incomes. But with your fintech app, this should change and your users should get detailed charts and visualizations of any form of finance-related information they require for a specific period of time.
Read More: FinTech Trends to Watch in 2020-2021
From charts detailing their expenses patterns to those specifying redundant expenses, your app should not only retrieve data but be able to present them in an interactive way.
5. Millennial-specific Content
An interesting statistic you should know at this point is that 3 out of 5 millennials never invest. And that's exactly why your targeting should be aimed at millennials. Regardless of their reasons for not investing, your copy, approach, UI, and anything you add to your fintech app should also be inclusive to millennials to captivate them into the world of finance.
Despite being the generation to be online the most, their presence is still scarce in fintech and your app could change that in the coming months if done right.
6. Gamification
Who doesn't love rewards, cash backs, deals, and personalized discounts? One of the psychological factors for the success of Google Pay is the scratch card that kindles a ray of hope among users for cash prizes. And this makes them keep coming back to the app for all their transactions.
Gamification is an interesting concept that involves reward systems and programs that make the entire process of using your app fun. Creative applications of this concept will not only help in customer retention but for acquisition as well.
7. App Tours
As part of the simplifying fintech process, your app should take users on a tour explaining the features, conveniences, and capabilities of the app. It should be quick, crisp, and concise. This will help someone who is new to the world of finance and your app get instantly oriented to both.
8. Voice Assistance
One of the rapidly deployed features in the tech space, voice assistance offers optimum convenience to people who have a smart virtual assistant installed in their homes. Contrary to popular belief, a lot of people are getting hands-on with virtual assistants for the awe and experience they offer and that's why your app should support voice-based searches, functionalities, and results retrieval processes.
Read More: 10 Best Fintech Apps You Should Look Up to In 2021
From getting their questions answered through your bots to helping them execute transactions, voice assistance should be explored for its capabilities.
Wrapping Up
So, these were the essential features you shouldn't overlook for your fintech app. Like you saw, fintech software application development services are quite complex. The more simple it has to appear to users, the more complexities have to be identified and resolved.
To help you roll out an ideal app people can trust in the market, you need to get your app developed from a premier fintech app development company that has been in this sector for ages. Only veterans and experts in a fintech software development company can ensure your app is secure, fully functional, and scalable.
That's why we recommend getting in touch with us for your app idea. Call us or drop us an email and let's get started with your fintech app development process.