10 Best Fintech Apps You Should Look Up to In 2022
Sector: Digital Product
Author: Chintan Bhatt
Date Published: 11/02/2020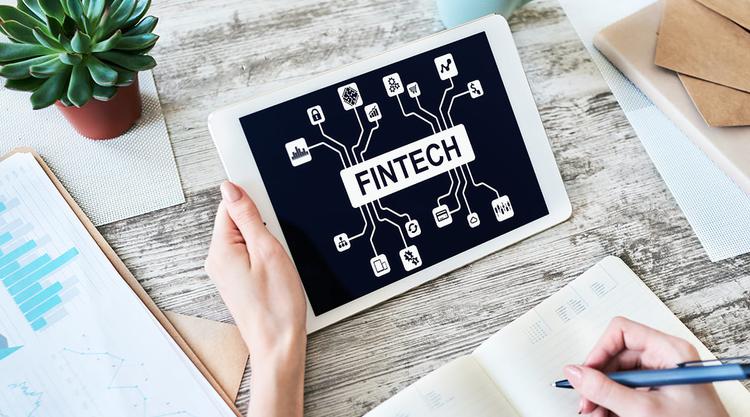 Fintech apps were less popular in the search compared to today in 2021. The upward search trend of the Fintech app started in 2020, which seems to be increasing in 2021 as well.
Cutthroat competition best defines the scenario in the realm of fintech. Ever since technology made its way into the finance sector, things have never been the same.
From offering us multiple modes of payment to making loans and credit cards easier and simpler, fintech application development has indeed made it convenient for laymen like us to enter the world of finance.
Read More: FinTech Trends to Watch in 2020-2021
Fintech Origin (Older Technology)
Fintech enables modernization that encompasses financial transactions, be it promoting a business or monetary operations. With the introduction of the credit card (in the 1950s) and the ATM (in the 1960s), fintech had since been transforming the common person's space.
Fintech only referred to the back-office bank operations and share trading. However, with the introduction of the Internet and mobile computing, fintech got triggered to sustain a worldwide revolution.
Today, fintech has definitely taken a significant space in the digital world. With an intensifying family of advanced technological tools for both private and marketable finance, it is composed to further mature in usage and effect.
The 1970s involved the introduction of NASDAQ, which facilitated digital stock exchange and global interbank telecommunication, facilitating cross-border payments.
The world further saw E-trade launches, online telebanking, and the USA's foremost online banking web portal.
Bitcoin was launched in 2009, trailed by other cryptocurrencies and advanced blockchain technology. Smartphones were adopted, and fintech applications became the fundamental means of connecting common people with on-the-go financial services.
Then, there came the age of start-ups, with a craving for novelty between monetary investors and end-consumers, which further steered the world of fintech with innovative financial products and services. With banks initiating to act and brand as innovative start-ups, the Fintech 2.0 era led to Fintech 3.0.
Furthermore, Google Payments introduced a revolutionary era of fintech apps and Alibaba's facial recognition technologies to drive financial dealings.
In 2019 and beyond, the original technology that has determined the Fintech 3.5/3.5 space, like blockchain and digital-only banking, continues future innovations.
Fintech Industry Size 2021
As per current fintech statistics, with case studies on six adaptive such as Australia, Hong Kong, Singapore, Canada, the UK, and the US, they have risen from 16 percent in 2015, mounting to 31 percent in 2017, and maturing to 60 percent in 2019. So, the fintech sector is an ever-progressive platform.
There is a steady maturity while observing digital financial services such as payments, money transfers, investments, and borrowing. We have compared the fintech categories concerning the acceptance rate from 2015 to 2019.
As per Statista, around 75% of Millennials in the US switched to digital banking, which will boost to 77.6% by 2022. This will lead to massive growth opportunities for digital finance services.
Over the last few years, there has been dynamic growth in fintech app development. Over 64% of the consumers across the world have at least used one fintech app in 2019. Not just that, the market is anticipated to grow at a 6% CAGR to value at $26tn in 2022. What's equally interesting is that there are over 48 unicorns in fintech with a combined worth of around $187bn.
Types of Fintech App
Several types of fintech apps are launched by companies and used by different users. This categorization can be done on the basis of the industry to which their customers belong, including significant categories like lending, global money transfers, payments, and consumer banking. Other fintech app types comprise equity financing, insurance, and personal finance.
Today, many commercially accessible applications provide advice and assist end-users. Many such fintech companies have grown internationally, but only some are universally acquainted and steady than others.
Fintech Categories and sub-verticals
The banking as a fintech category is mainly kept back for conventional banks, who are swiftly scaling and progressing into all domains of fintech. The other categories and sub-verticals include Budgeting, B2B services, Credit history & monitoring, decentralized finance (Defi), modern-day Cryptocurrency, and innovative concepts which turned into reality like Buy now, pay later (BNPL).
Top 100 Fintech Apps by Category
Banking is the prime sector by a number of applications. On the other hand, payments are the biggest sub-vertical in the fintech apps category. Crypto is ranked higher concerning recent investments. However, later on, the types start to narrow out.
Payment apps are used extensively on a day-to-day basis and are precisely built to make a minute portion of each transaction and still generate large-scale revenues. They offer innovative features over time or introduce related services to enable users and B2B customers.
It is an influential status to be in the fintech sector, which is why Apple and Google are contending aggressively in this business space.
From 2020 to 2024, Worldpay has predicted that the credit card share of online retail sales in North America will see droppings from 23 percent to 21 percent, whereas there will be a boost in the use of payment apps from around 45 percent to 52 percent.
Top 100 Fintech Apps by the Company
We can explore the data by iOS and Android so you can classify them down. Undoubtedly, neobanks are more found on Android than iOS, and however, the rest is equitably close amid the leading platforms. Note that 78 of the topmost 100 fintech applications on both these platforms are reproductions.
So, if you're someone who intends to make the most of the situation by launching your own fintech app in the market, we have got you covered. This post contains the ten best fintech apps you should know about so you understand what they do, how they operate, and carve a space for your fintech company accordingly.
So, what are we waiting for?
Let's get started.
10 Best Fintech Apps in 2021 Inspires Fintech Startups
| No | Fintech Apps | Total Valuation | Country | Play Store Link | App Store Link |
| --- | --- | --- | --- | --- | --- |
| 1 | MoneyLion | $2.9 Billion | USA | | |
| 2 | Robinhood | $32 Billion | USA | | |
| 3 | Chime | $25 Billion | USA | | |
| 4 | Nubank | $30 Billion | Brazil | | |
| 5 | Mint | $103 Million | USA | | |
| 6 | Revoult | $33 Billion | UK | | |
| 7 | Coinbase | $85.7 Billion | USA | | |
| 8 | N26 | $3.5 Billion | Germany | | |
| 9 | Finch | $15 Million | USA | | |
| 10 | Tellus | $265 Million | USA | | |
1. MoneyLion
Type of Fintech App: Mobile Banking
Country: United States
This top fintech app is the go-to app for consumers who look to seek financial advice and loans. In the market for over six years, this top fintech app is a blend of savings, lending, and wealth management aspects. This is an ideal financial companion consumers can resort to for any finance-related assistance. It operates on a subscription-based model that also includes the setting up of the bank account of users. Besides this, it offers banking services.
Top Features of the MoneyLion Mobile Banking App
Immediate transfer and no checking fees
Straightforward deposit for APR cash advances
Around 12 % of cashback rewards
Checking of the credit score
Quick notifications of transactions
Advantages of MoneyLion Mobile Banking App
Savings, investments, borrowing all in one place
Effortless to access loans
Each user gets cash backs
Membership comes with significant benefits
Disadvantages of MoneyLion Mobile Banking App
Restricted investment choices
The pricing of the app is quite complicated and is completely feature-based
2. Robinhood
Type of Fintech App: Investment
Country: United States
With a pop-culture name, this fintech app is a stock trading app available for free. With this app, users can trade stocks, indices, and even cryptocurrencies at zero commission charges. It has an amazing integration with over 3,500 banks in the US to provide optimum trading experiences to consumers, making it one of the best fintech apps of 2021. Thanks to its services and features, this venture is now valued at around $8bn today.
Top Features of the Robinhood App
Multiple investment preferences
Dynamic market data analysis
Cash handling tools
No trading commissions
Advantages of the Robinhood App
Quick and simple to open digital accounts
No fees on stock and ETF trading
Offers numerous integrations for enabling deposits and handling bank accounts.
It backs web and mobile-based platforms
Disadvantages Features of the Robinhood App
Limited access to instructive material and reports
Restricted product choices and poor support
3. Chime
Type of Fintech App: Mobile Banking
Country: United States
Chime is another top mobile fintech app of 2021, which is also known as one of the fastest-growing mobile-only banks. It allows consumers to better manage their expenses and savings in one place. It levies zero transaction charges and offers free ATMs across the country. One of the best features of the app is that it automatically helps you save by deducting 10% of the amount credited to your account and transferring it to your savings account. Mom, is that you?
Top Features of Chime Mobile Banking App
The deposit goes straight to the Chime account
Receive payments early
No monthly or other hidden fees
No costs on sending funds to friends & family
Deposits can be immediately checked
Back mobile payment applications
Advantages of Chime Mobile Banking App
It merely charges the fees for ATM and possesses immense access to a number of ATM's
It enables users to have swift and simple direct transfers
Save automatedly when you spend and when you receive payments
Disadvantages of Chime Mobile Banking App
The savings account has lower rates of interest
Bounds the transfer of funds from savings
4. Nubank
Type of Fintech App: Online Banking
Country: Brazil
Based out of Brazil, this top banking app of 2021 offers information to consumers about saving balances, rewards, and credit cards in real-time. With over 12mn customers, Nubanks ranks sixth in its home market. It emphasizes the importance of user experience by having a very simple user interface with minimal learning curves to accommodate users from all walks of life. Also, the company's blog publishes several educational posts on diverse fintech topics.
Top Features of Nubank App
Savings at user clearance
No-annuity credit card recognized globally
Access to rewards point programs
Insightful articles and blogs
Advantages of Nubank App
Zero transaction-based fees with unrestrained TED
Credit cards are recognized globally with no annuity
Straightforward and smooth user interface
Disadvantages of Nubank App
Fixed fees applicable to every fund withdrawal
The app automatedly logout the users, which generates awkwardness for them
5. Mint
Type of Fintech App: Personal Finance
Country: United States
Mint is regarded as one of the most precise fintech apps to collect consumer information such as accounts, credit scores, transactions, and more. The app offers financial advice, reminders to pay bills and settlements, and detects patterns in spending data to come up with the most valuable insights on saving on expenses. It has one of the tightest encryptions in the fintech realm.
Top Features of Mint App
Handle all the bills and balances
Set a budget and receive funds suggestions
No fees for credit score analysis and advice
Secured and safe app sign-up
Advantages of Mint App
Alerts and notification of transactions and account related activities
Simple to download transactions
Income and spending categories can be tailored
Get the precise net worth of vehicles, residences, and physical assets
Disadvantages of Mint App
It doesn't back multi-currency transactions
Users cannot allocate numerous savings targets to a single account
6. Revolut
Type of Fintech App: Online Banking
Country: United Kingdom
Revolut is yet another top fintech app that offers a blend of banking services and finance management services to its consumers. As far as banking services are concerned, it offers currency exchange, P2P payment systems, cryptocurrency exchange, debit cards, and more. When it comes to financing management services, it offers budgeting, real-time currency exchange facilities, and more.
From the app's mobile banking features, you could send money in over 25 currencies and withdraw in over 120 currencies across the world. Concerning cryptocurrencies, it supports Ethereum, Bitcoin, Bitcoin Cash, Litecoin, and more.
And did we also mention that it offers you overseas travel insurance and a feature that makes splitting bills with your family simpler?
Top Features of Revolut Mobile Banking App
Prompt spending notification after each card payment
Fix a monthly budget for supplies to handle finance
Access to international travel insurance
Fragment the bill calculations between friends and family
Advantages of Revolut Mobile Banking App
Zero fees for account opening and sustenance
The application can deal with multiple currencies
It has modern fintech functionalities such as crypto-trading
Subscription with convenient perks
Disadvantages of Revolut Mobile Banking App
No current account services though the app has a banking license
Sluggish support and facilities to end-customers
7. Coinbase
Type of Fintech App: Cryptocurrency Wallet
Country: United States
If you've been following us, you would have noticed that we have always shed light on blockchain and its potential in fintech software development. Well, Coinbase is one of those companies that stands as a testimony to this. Based on blockchain technology, it is one of the largest cryptocurrency exchange fintech apps in the USA.
With this app, you could look at the value of cryptocurrencies in real-time and invest and trade in any of them by scheduling their purchases. It has over 25 million users in over 32 countries. One of the best aspects of this app is that close to 98% of the cryptocurrency is secured and stored offline. The rest is secured by state-of-the-art online security infrastructure and protocols.
Top Features of Coinbase App
Handle the investment portfolio
Invest in dynamic buying and selling
Vault safety with delayed funds drawings
Advantages of Coinbase App
The app enables immediate transfers amid Coinbase user-base
It makes sure all deposits of Bitcoin
Supports 2FA and multi-signature security
It offers access to web and mobile wallet services
Disadvantages of Coinbase App
It does not back cryptocurrencies
There are delays in fund deposits and withdrawals
Sluggish support with continuous account tracking thus no user secrecy
8. N26
Type of Fintech App: Finance Management
Country: Berlin
This fintech app is based out of Berlin, Germany, and allows you to take instant charge of your finances after installation. It offers you transparent money management tools so you could save better and spend wiser. Besides, it also offers you up to 2 free withdrawals in ATMs. You could also use the app to initiate instant money transfers and get full-fledged insights into your spending statistics.
Top Features of N26 App
Instantaneous money transfers
Automated creation of spending details
Security measures with face or fingertip acknowledgment
Establish and attain financial goal lines with Spaces
Advantages of N26 App
The application has a legal banking license
Zero charges for opening and sustenance of accounts
A user can gain a premium subscription with accessible incentives
Disadvantages of N26 App
The application can clutch merely one currency
Chat provision is sluggish, and there is no phone support
Lacks essential features when compared to the competitor apps
9. Finch
Type of Fintech App: Personal Finance
Country: Australia
Finch is designed for today's millennials who can be seen with mobile at any given point in time. With Finch, the company aims at making finance more social and easier. The app allows users to send and receive money without needing to know any bank details. Besides, users can also use the app to track expenses, split bills and do more.
Top Features of Finch App
Enable personal finance for users
Manage budget and sharing of group bills
Easily make payments to friends
The app is pretty flexible to use
Advantages of Finch App
The app is free to use and explicitly tracks spending of bills
Offers financial and budget statistics
It helps compare the user spending with other app members for monitoring finances
Disadvantages of Finch App
The app is pretty new, with limited comments and feedback to draw any probable red flags.
10. Tellus
Type of Fintech App: Cash & Real Estate
Country: United States
One of the niches and specific implementations of the fintech industry is Tellus. This fintech app is designed and developed to foster a seamless transactional environment for landlords and tenants. It allows app users to collect rent, pay rent, maintain all tenant information in one place for easy access and retrieval, perform screening of tenants, initiate services and repairs, in-app messaging, file sharing, and more. Truly a useful app.
Top Features of Tellus App
Highly used for personal finance
Enable property and wealth management features
Facilitate real estate users
Offer smart saving functionalities
In-app fund transfers
Advantages of Tellus App
The application has access to personal finance, wealth, and property management
One-stop platform for tenants and landlords
No fees or limits to fund deposits
Disadvantages of Tellus App
Security is not up to the mark
Notification features have limited functions
Wrapping Up
So, these are the top 10 fintech apps that work as an inspiration for banking and finance companies in 2021.
If you have an idea to build your Fintech product, you can learn how they've built such kinds of apps and plan yours. And if you think you need assistance in validating your idea or making an app better than the above ones, you can reach out to our Fintech app development experts.
Get started with us today.