Reasons Why You Should Invest in Fintech Industry
Sector: Digital Product
Author: Chintan Bhatt
Date Published: 12/28/2020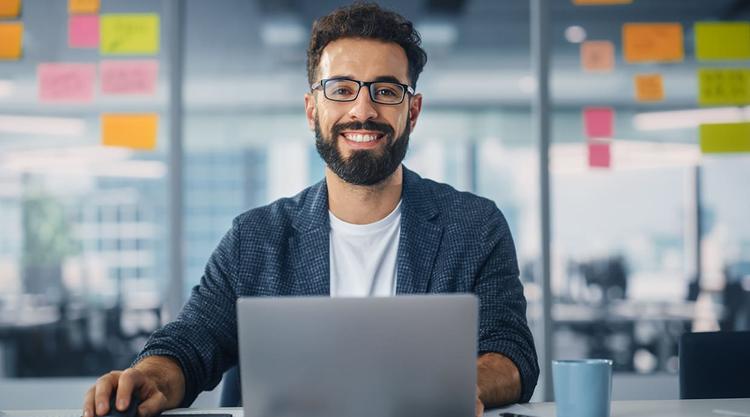 Financial technology or 'fintech' industry are creating a way for swift transformations in financial solutions and banking services. There were 8,775 Fintech startups in the USA in February 2020, making it the geographical region with the most Fintech startup companies. Further in similarity at Statista.com, there were around 7,385 such fintech startups across Europe, the Middle East regions, and Africa, trailing at 4,765 in the Asia Pacific region.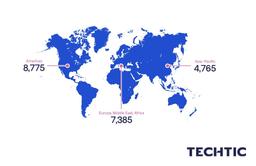 With increasing industry players, it is no doubt that fintech startups and Fintech App Development Companies can make a more persuasive investment proposal for big entrants in this marketplace and heavily invest in Fintech Software Development Services
10 Reasons to Invest in Fintech Industry in 2021
1. Need for Lower Service Costs
Fintech radically trims down the servicing costs while delivering effective business outcomes and automates financial operations to make functions seamless. Fintech companies need not make considerable investments in bulky technologies like call centers to resolve customer issues.
They already have the preliminary information and insights related to the customer that when they require assistance, they are likely to know about it in advance and have the action plan ready, leading to well-organized services.
As matched to banks, consumer-facing fintech companies are merely seeing 1/100th of the total acquisition costs and possess a low-friction landing.
2. Cash is Quickly Turning Digital
If you think about how your purchasing habits have altered and you will straight away find that most of your transactions are now handled without cash. Whether you are paying for a coffee or doing online banking, cash money is rapidly turning a thing of the past. Fintech companies flourish on this change as it means increasing transaction volume by their platforms.
3. Significance of Data
Fintech companies gather enormous data sets on customer spending behavior. With this data, they analyze and automatedly identify forecasted purchases. It predicts actions on mortgages, vehicle, or business loans concerning prior experience and behavior.
4. The App Space
5. Today, Mobile is your Wallet
Fintech companies are at the front position of the transformation towards a wallet-less economy. They have delivered technologies that have made payments more comfortable and offer enhanced experiences, which is what innovation is created or designed to execute.
6. Bank Functionalities turning Limited
The customers using traditional banking systems are turning away and switching to banking with FinTechs or non-bank options. They are even interacting with financial service providers for solutions that were beforehand delivered by banks.
This shift showcases opportunities for FinTechs to enable a new marketplace of customers fed up with sluggish, old alternatives.
7. Prospective Acquirers have Deep Pockets
The market leaders and competitors to fintech companies have deep pockets. These competitors are characteristically banks or payment companies that require acquiring fintech companies for maintaining their market share.
8. Importance of Financial Data Security
Financial organizations and banks are facing massive challenges when it comes to safeguarding customer data. They are under pressure on what steps they should take to enable safety measures on financial information. So, they are investing in fintech to eradicate their weakness to financial losses due to cyber-attacks.
9. Swift Blockchain Penetration
Cryptocurrencies are capturing a significant share in the fintech marketplace, with fintech startups enabling their operations across blockchain-based currency, Bitcoin. The boost in Blockchain turns strong due to the technological progressions in the decentralized ledger.
Blockchain technology has enabled distributed systems, which are not restricted by the government and are entirely controlled by the users on their own. This shift is making Blockchain penetration much faster.
10. Strict Regulations
As the financial services industry is immensely regulated across the globe, governments are more apprehensive about regulations as fintech is growing. With the blend of technology in financial services, authoritarian issues for many organizations have increased, which signifies the tech industry's keenness to disrupt finance.
These regulations can constrain growth for many segments; divergent to this, they have led to a more significant acceleration in fintech – benefitting the fintech startups.
Wrapping Up
Despite the low measured growth, around 88% of conventional financial organizations fear losing market revenue to fintech startups in financial transactions, loans, money transfers, and digital payments. As a leading Fintech Software Development Company, we think that a comprehensive digital transformation of finance companies is the prime trend for 2021.
Whether a financial organization or a Fintech App Development Company is involved with innovative business plans, everything is correlated to effortless use of financial services and personalization of financial apps. We are one of the top Fintech Software Development Companies, and you can readily hire a Fintech Mobile App Developer team through us.