Top Hospital Management Software for Healthcare Industry in 2022
Sector: Digital Product, Technology
Author: Sweta Patel
Date Published: 07/06/2020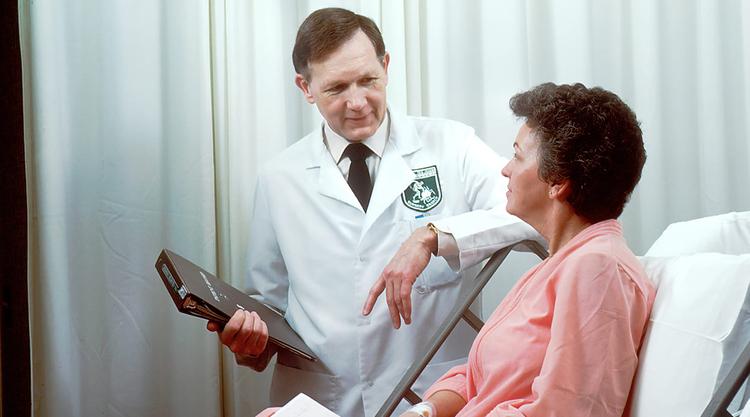 The growing pressure on Medical facilities is making Hospital Management a nightmare for most hospitals. The physical and mental perils faced by paramedics, doctors, and nurses, is beyond measure.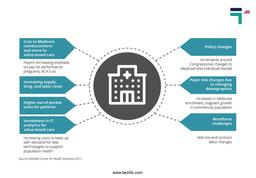 Maintaining documents, taking care of the patients, emotional families, and severe cases can take a toll on you. Hospitals are required to manage proper detailed records of patients, medical history, beds/rooms allotted, medicines, inventory, staff, billing, expenditure, and the list goes on. This is why hospitals are actively looking for Healthtech App Developers.
Problems faced by Hospitals in Managing Systems Manually:
Anyone working in the medical industry can tell you how chaotic it can get to maintain these records manually.
In the medical world, especially in a fully functional hospital, there is no scope for errors. Even minor errors can have grave consequences.
In addition to this, hospital management has to constantly look for data, especially to check for a patient's medical history. Nearly 75% of physicians use EMR for providing better healthcare, National Physician Survey reported. For the staff, it can get tedious to look through the countless files and track the specific information.
Hospital data, patient and doctor information are private and cannot be compromised! There's also a major security threat in the manual management of hospitals.
Needless to say, manual management is time-consuming as well.
Benefits of a Hospital Management Software: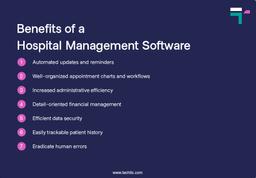 Deploying a Hospital software management system will be beneficial in the enlisted ways:
Automated updates and reminders
Well-organized appointment charts and workflows
Increased administrative efficiency
Detail-oriented financial management
Efficient data security
Easily trackable patient history
Eradicate human errors
So, if we are to ask, do hospitals need a software management system? The answer is unquestionable, yes. On this note, we can say that a healthcare app development company can provide you with multiple apps that can ease the stress of hospital management.
Top Healthcare Management Software in 2022
Enlisted are the top healthcare management tools in 2022 that can help you streamline the processes:
ZilicusPM
Keyedin PPM tool
Proofhub
Workzone
Bitrix24
1. ZilicusPM Project and Portfolio Management Software:
By reducing the paperwork for administration, ZilicusPM software effectively segregates data, manages workflows, and summarises the relevant information on the dashboard itself. The project reports made by the software can easily be customized enabling real-time tracking of the details, finances used, and status.
This ready-to-use software is hosted on the cloud and is known for its interactive, easy user interface, and responsive customer service. Consumer reviews have also spoken highly about the comprehensive nature of the tool to manage schedules, tasks, projects, and so on.
In addition to being a hospital management solution, it also enables portfolio management. The software interface appeals effectively to the user!
Key Feature:
To Digitalise, compile, and manage all hospital functions under one umbrella.
2. Keyedin PPM tool
If you are looking for a tool that can help you manage an entire workflow, project from start to end, this tool is just right.
By integrating this software, you will get access to financial forecasts, tracking the success rate of different departments, optimize the budget allocated and prioritize the work. Hospital management can streamline inventory requirements and workflow effectively using this.
Keyedin PPM tool offers automation, helping the staff to efficiently manage the various tasks at hand. According to reviews, this software has helped them optimize the use of inventory and has been easy to maintain.
Key Feature:
Manages and records project implementation and outcomes.
3. Proofhub
This software is loved worldwide and is used by one of the biggest companies to enable efficient coordination with teams.
It ensures easy collaboration, which can not only help you provide better healthcare to the patients but also helps in avoiding confusion amongst different departments. Maintaining records of the daily activities of the staff becomes much more feasible if the coordination is easier.
Proofhub can help hospital management in the hassle-free scheduling of patient appointments, reducing the scope of human error in the job.
Key Feature:
Provides an easy interface for staff to coordinate.
4. Workzone:
Used by Cleveland clinic, Tufts medical center, and many more known organizations, this tool has a proven track record in easing the administration of a hospital.
Known for Robust project management, the software offers powerful features to effectively handle the project management touchpoints explicitly for hospitals. An individual or a team can keep a track of the project execution and details even when multitasking.
Workzone assures the security of your data through the cloud. With complete online access, this software is incredibly easy to use to measure success and improvise for better results.
Key Feature:
Creates reports and tracks on-going projects effectively.
5. Bitrix24:
It's 100% free! This tool is primarily used to manage extensive data, one-click automatic updates, etc.
Bitrix24 can help the hospital management with basic reports, charts, Online customer support, and task management. It has paid services as well, however, it covers all the basic requirements of hospital administrations in the free version itself.
Enhancing the staff's productivity, this tool can manage workflows, has checklists, and allocates tasks to the team.
Key Feature:
Task allotment, prioritizing, and management.
Conclusion
Various tools enable specific functionalities, each hospital's requirements differ greatly. Whilst you bring one tool onboard, you can scale it as per your and your team's needs.
The recommendable path to go about this is to get a customized tool developed, with full control over every aspect from a reputable healthcare app development services provider.
Expert healthcare app development companies can help the management deploy a scalable app that can better suit your administrative needs. Laced with all the new features, this solution can enable great support for the staff and the management.
We can thereby establish that customized software is a better fit for the proper functioning of a hospital. Healthtech App development is witnessing higher adoption among Hospitals and Clinics, looking to boost their productivity.