Healthcare MVP Development Process for Healthcare Products
Sector: Digital Product
Author: Nisarg Mehta
Date Published: 06/25/2019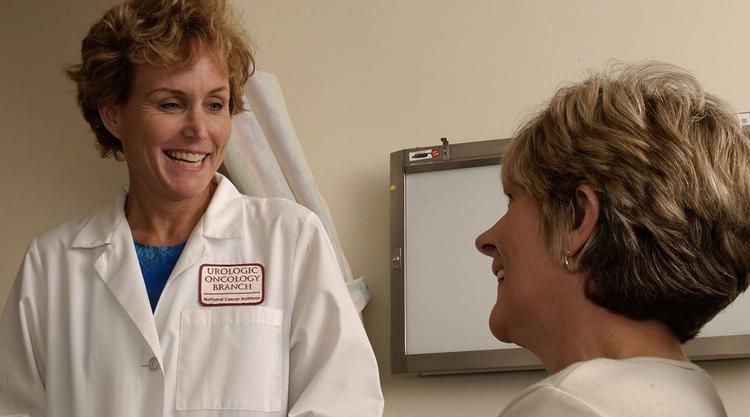 Healthcare sector is one of the biggest beneficiaries of tech revolution in the past two decades. Not only has technology improved access to quality health care but has made it possible for healthcare providers to achieve unprecedented efficiencies.
The mobile app revolution has once again rotated the wheel of innovation in the recent times. Globally, the market for medical & healthcare mobile apps is growing at a rapid pace.
Global Digital Health Market (2015-2020)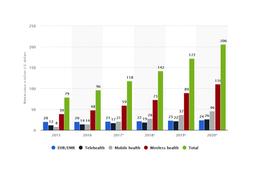 On top of it, wearable technology is transforming the real-time patient monitoring domain. With so much happening in the mobile health domain, creating a healthcare MVP is on cards for many tech companies and startups around the globe. In this blog, let's discover what goes into creating a successful MVP for a healthcare product.
Lean Development Approach for Healthcare MVP Development
Worldwide, there is a buzz around using a lean methodology for MVP development in digital and m-healthcare domain. Technology companies are investing heavily in launching mobile health apps and products by harnessing the MVP model of development.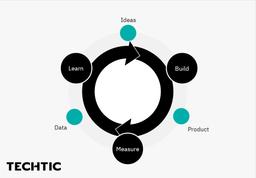 The 'Build-Measure-Learn' cycle of MVP development have made inroads in the tech healthcare domain. MVPs make it possible for companies to effectively address market demands and promote optimal utilization of resources, making the process of innovation more reliable and cost-efficient.
Turning the MVP Wheel: Healthcare MVP Development Process
If you are thinking about MVP development for healthcare domain, you need to be a bit more cautious as healthcare is a critical segment. Several legal implications, HIPAA & FDA compliances are required to be met before you roll out an MVP. Here is the detailed process that you must follow to make sure you don't miss out anything:
1. Market Research
The first step of building an MVP is definitely performing market research that should give you answers to the following questions:
Who is your target audience?
Who are the existing players in the market?
Is there a need for an app you are planning to build? If yes, what is it that your target users are looking for in the app?
You should also understand the compliance framework associated with the specific domain in healthcare you are looking to revolutionize. Accounting for legal and regulatory compliances from the beginning helps you to avoid massive changes and incur significant costs afterward.
2. Ideation & Concept
Based on your market research and analysis, you should focus on developing the concept by brainstorming about a few things. This should necessarily help you to stand out in a competitive domain such as healthcare.
You should try to create a functional roadmap towards MVP development, identify your value proposition and USPs. At the same time, you should make important decisions regarding:
Business model
Service offerings & delivery strategy
Product design aligning to your business model
3. Feature Identification
For a mobile app to be successful in the healthcare domain, it needs to address specific user problems. In the healthcare domain, you will either cater directly to patients or to the healthcare professions such as doctors. Some of the features you should think of including are:
For Patients
Payment gateway system with credit card support
Scheduled appointments
Real-time body vital tracking
Medical record assessment
Chat feature to connect with healthcare professionals
For Doctors
End-to-end patient management
Encrypted chats with other healthcare professionals
Appointment management
Medical report scanning and uploading
4. Budgeting
Once you are done with the above crucial steps, you will have a basic idea about the financial resources you would require for building your MVP. It is important that you budget your MVP development process accurately as it will determine your long-term return from investments.
5. Resourcing
When you are done thinking about your budget, you will need to decide if you will hire in-house resources (which can be quite costly for early-stage startups) or hire professional MVP developers on a contractual basis.
6. Design, Development & Iteration
The last but the most important part of MVP development is actual design, development and iteration process. This is a crucial aspect of development of a healthcare MVP and would determine how intuitive and user-friendly your product is. While passing through this stage, your focus should be on:
UI/UX design & wireframing
Development of critical features
Rolling out the MVP
Gathering user feedback
Making changes based on acquired insights
What it Takes to Build a Healthcare MVP: Time, Cost & Resources Required
Though MVP is developed to optimize resource utilization and bring down cost of development, it also requires investment on your part in terms of time, efforts and finances.
For estimation purposes, you will have to keep the following in mind if we finalize on some basic features and create an MVP:
1. Time
Time Required: 3-6 months
2. Cost
Investment Needed: $30k-$50k
3. Resources
Resources Required: Based on concept and features
The above estimate is just to give a basic overview for startup owners and entrepreneurs looking to enter the healthcare domain. In no way, this is the final cost of MVP development as everything depends on your app idea and the business model and varies on a project-to-project basis.
Moreover, your MVP development costs greatly depend on the number of developers and other professionals who will work on the development of your MVP. For an MVP project to be successful, your team should ideally have:
A Project Manager
A Business Analyst
Product UI/UX Designers
App Developers
QA Engineers
How many of these professionals would you need will totally depend on your specific requirements.If you want a detailed estimate about development, you can contact with our MVP experts now.
As a global mobile app development company, we are equipped with the expertise and experience to spearhead MVP development projects.
Wrapping Up
In the past, we have been a core element of startup success stories and can augment the process of MVP development by utilizing our strong team of app development professionals, UI designers, QA testers, business analysts, and project managers. If you are keen on building an MVP product for healthcare industry, get in touch now.