How to Design Mobile Websites for Voice Search
Sector: Digital Product, Technology, UI/UX
Author: Abhishek Singh
Date Published: 06/12/2019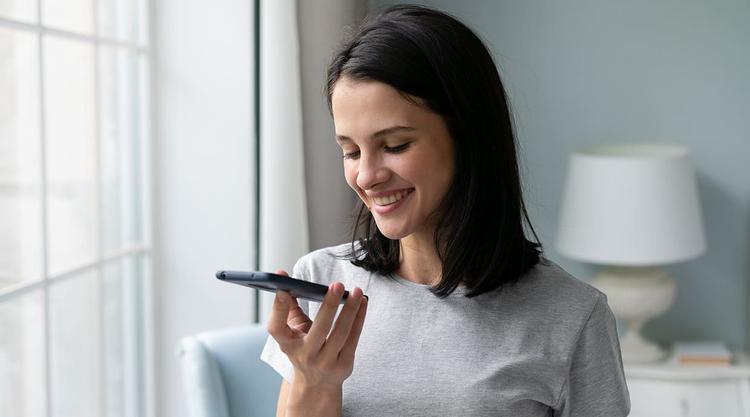 We have become so used to our mobile phones that we cannot really imagine our life without them. Smartphones have transformed our shopping habits and communication method. We stay hooked to our cell phones all the time, be it texting or whiling away time scrolling the social media feeds.
However, the inclination towards the human voice cannot be replaced whenever we are looking to resolve a problem. This has led to the immense popularity of voice search technology.
Voice search is a quick and convenient way to get more information. It is not only more reliable than verbose content but can also bring more traffic to the website, thereby bringing more engagement.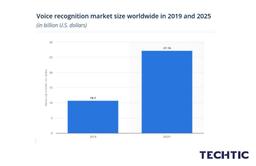 What is Voice Search?
A voice search is a medium that allows you to search for your queries by entering your voice command. This advanced technology uses the mic of your smart device to track your common and offer you the end product. Along with UIs, is every app enables the voice search feature that makes it even easier for users to access information.
Top 5 Tips for Optimizing a Website for Voice Search
If you want to optimize the website for voice search then you need to follow the below steps.
1. Offer the Answers to Common Queries
BrightLocal Survey from 2018 suggested that 28% of voice users will contact a business soon after they find them in search. This means that as important as it is, to have an aesthetic website that attracts local shoppers and customers, it is important to make the information easily accessible. Customers searching for a product or service with the help of voice are most likely in search of a shortcut to get in touch.
Making a call is not the only action that a voice user would take. Consider novel ideas that the prospect would use to engage with your website. They might be looking for the hours of operation of the brick-and-mortar store or to find a live chat or support portal for help. Some may want to make a reservation or appointment and get insights into the pricing or discount offers.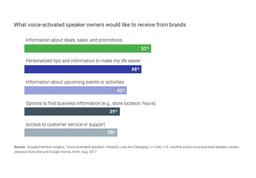 Most of the people using voice search in place of text do not want to click and scroll or perform other manual tasks to avail the service. They are looking for a quick answer by engaging with the voice assistant or search voice widget.
For example: If someone is looking for the date of commencement of World Cup 2019, it would be great if the answer appears right in the search results. It would eliminate the need of clicking and going to the concerned website to find the answer.
2. Include location to the Content
BrightLocal suggests that 46% of voice users search for local businesses daily with the help of a voice-assisted device. For location-specific websites catering to prospects in a specific geography, it is recommended that you add a location to the content.
Here are some of the best practices that you should follow:
Add the name of the region in your metadata.
Build location-specific pages wherever possible.
Include visual elements that are specific for a region.
Mention the name of the geographic area along with all images and videos.
Transcribe the video or audio content that talks about a specific location.
3. Address the Prospect's Questions in Callouts
41% of voice users believe that their search queries feel like a conversation rather than a monologue. Draft your content in such a way that it gets displayed in voice search results. First of all, determine the frequently asked questions asked by the audience.
Take the help of a tool like an Answer the Public if you are unable to figure it out. Next, you can use KWFinder to validate the popularity of these questions among your target audience.
For websites that have been on the Internet for quite a long time, you can review the Google Analytics data and check the list of search queries under Acquisition > Search Console > Queries. You will be able to access the voice queries easily as they are longer in length and sound more natural.
After you have prepared a list of prospects for long-tail voice search queries, you should place them in the content. Add these keywords to the metadata to get your website ranked in voice search.
Subsequently, include answers to the most common queries in the featured boxes on the website. Doing so will help the end-user in several ways. It highlights the answer on the website and makes it easy for the voice users to figure out the answer.
You can even mark it up appropriately with structured data so that the visitors can get the information they are looking for, without the need to go on the website.
4. Use Longer, Conversational Words and Phrases
Besides having a mobile-responsive website, it is imperative to use longer keywords and a conversational tone if you want it to perform well in the voice search. Have clear content with shorter paragraphs that are easier to read and skim through.
For content-based websites with a blog, the existing content should be optimized for voice search according to the problem-solution pattern.
Write the content in a casual language that is relatable for the reader and provides actionable solutions to the reader's problem. Address one topic at a time by citing reliable sources without using any redundant or spammy content. Keep the advice simple to execute and include images too.
5. Using NodeJS in Voice Driven Applications
NodeJS makes it easy for the web pages to manipulate the voice. The pre-requisite for this is to have a security certificate activated for the website. The first thing you should do to create a mobile-friendly website supporting voice search is using NodeJS and secure localhost.
If you are looking forward to building a website design that supports voice search, NodeJS should be your ultimate strategy.
Wrapping Up
Techtic Solutions offers reliable NodeJS development services that can help your website rank even in voice search. We can be a trustworthy NodeJS Development Company and one-stop digital partner driving business growth for you. Hire our NodeJS developer and rest assured for all your website needs.