6 Biggest Healthcare Trends to Watch in 2021
Sector: Digital Product
Author: Sweta Patel
Date Published: 12/14/2020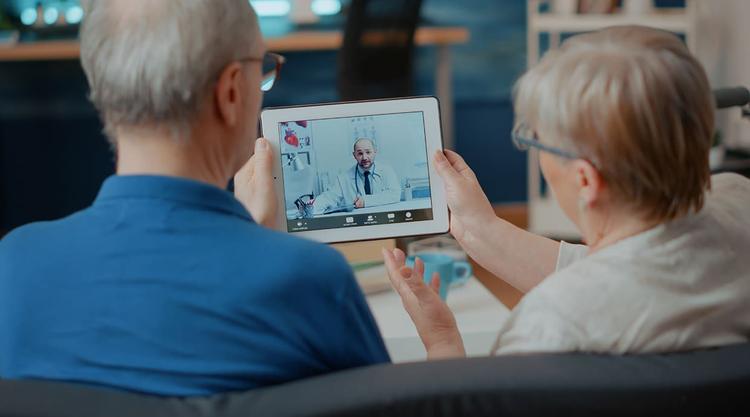 Ever since Covid-19 affected the world, healthcare trends have taken the foremost seat for individuals and stakeholders. The transformation in healthcare facilities is observed as the crisis continues to press on healthcare companies and leaders to augment their existing facilities by accepting new health tech trends.
Among many medical changes, the pandemic has enabled the growth and maturity of many >HealthTech App Development Services. Further, the flawless interactions between the patients and doctors have marked the acceptance of advanced HealthTech Software Development Services presence in the medical domains. So, partnering with a Healthcare App Development Company for developing your medical solutions is highly profitable.
As healthcare tech continues to nurture, these are the six next significant revolutions in healthcare trends to watch in 2021.
6 Digital Healthcare Trends to Watch in 2021
1. 3D BioPrinting to Study Terminal Diseases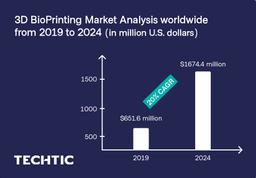 2. Virtual Care and Remote Medicines
With the trim down of the risks of spreading contagion, remote medicine enables healthcare professionals to grip more patient consultations into their demanding schedules. This scenario is predominantly a significant consideration in highly populated nations like India, where doctors are in undersized supply.
Another aspect of this trend will be the progressive development of robotic and autonomous healthcare assistants competent in operating in hospitals or even at people's homes. All these factors will trim down the probability of infection (an issue at healthcare centers even before Covid).
3. Nanomedicine Informatics to Integrate Big and Composite Medical Datasets
Nanomedicine informatics is critical to integrate big, multifaceted datasets to enable nanoparticles in living organisms right at the nano level. It assists in laboratory research and smartly delivers medicines throughout the human body. Even nanorobots are practical in drug delivery and disease tracking after injected right into a patient's bloodstream.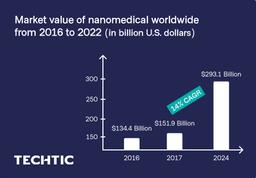 In the year 2016, the worldwide nanomedical market was valued at $134.4 billion. This market anticipates growing at a CAGR of around 14% right from 2017-2022, predicted to reach $293.1 billion by 2022 from $151.9 billion in 2017.
4. Cloud Computing to Store Immense Medical Data at Low Costs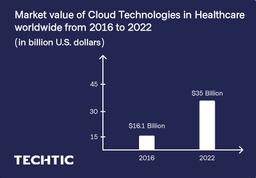 The reasons behind the prediction of such remarkable growth are the requirements of storing a high volume of data sets at a minimal cost for various healthcare organizations.
5. Genomics to Enhance and Characterize Health Conditions
Genomics investigates how a patient's biological insights can enhance their clinical care and health results with precise diagnosis and highly personalized treatment. It comes in use as a screening tool to characterize health conditions and choose accurate medicines; comprising therapies designed and shaped to target diseases.
6. AI, IoT, and Smart Cities strengthen the ability to respond to Future Outbreaks
"Smart cities" is a terminology utilized to describe the concept of generating digital connectivity and building automated data-driven decision-making into the fabric of urban lifestyle. It comprises of planning advanced public transport networks, enables energy distribution, and environmental health projects. Artificial Intelligence (AI), as well as the Internet of Things (IoT), is involved in many such initiatives.
Through the Coronavirus health crisis, the focus of smart city innovation has driven to planning and dealing with the approach of how people will live in ever-closer proximity to each other.
Wrapping Up
So, whether a healthcare organization or a HealthTech Software Development Company is involved with AI, IoT, or Cloud computing, everything linked to remote monitoring, personalized care for crucial diseases, and medical data management will be at the peak in the coming year.