How much does it cost to develop a mHealth App? A Complete Guide
Sector: Digital Product
Author: Sweta Patel
Date Published: 12/10/2020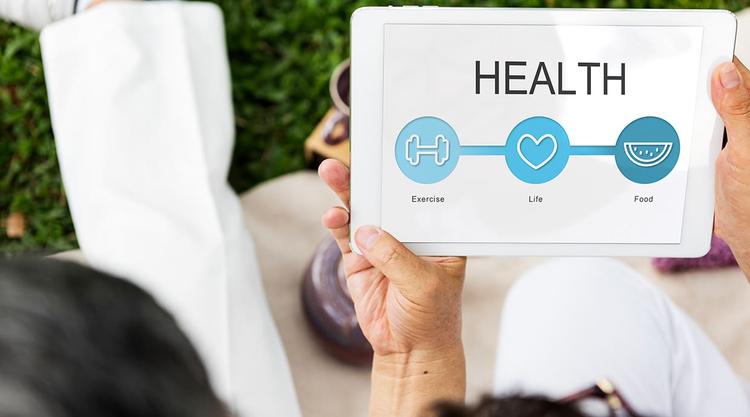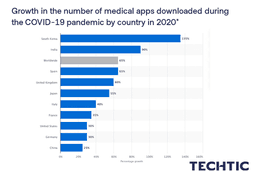 These healthcare statistics clearly say that HealthTech App Development Services are being acknowledged and relied on by users globally. So it is profitable to partner with a highly professional and experienced Healthcare app developer for your Customized HealthTech App Development requirements.
How much does it precisely Cost to Develop a Basic App?
Let's initiate with a provision: there is no approach to offering precise app development estimation without knowing the requirements. All the replications we showcase are based on our industry experiences to foresee a meticulous app development cost.
The pricing readily depends on app development details such as selected team composition (Project Manager, Team Leader, App Developer, Q&A Engineer), the technology used, application features, functionalities, and client needs.
What factors impact the cost of a Customized HealthTech Software Development?
Multiple factors can boost or lower the price of HealthTech Software Development Services and healthcare app development.
One, you require to exploring:
What you already have and what needs to be executed.
How much functionality does your mobile app need to deliver with its intended objectives?
And how modern are they?
Working on these factors is the foremost step. If you already have some software or system, there can be lesser work involved with back-end development; however, if you require the app from scratch, that involves more costs and resources hours.
Similarly, if you require more products than merely a single app, like one application on the doctor's side and the other on the patient side, the cost will increase.
Should I hire a Specialized Healthcare App Development Company?
Creating an in-house development team which means you will have to invest time in the recruitment and employee onboarding
Hire a freelancer that will be a low-cost option, but trust can be an issue
Hire a 3rd party software development house that will build a custom healthcare application and offer experts who will manage the project comprehensively.
Should I Prefer Offshore Development, and how much does it cost?
One may think how much does it cost to develop a medical app or facilitate HealthTech Software Development Services if it involves numerous development stages?
However, you can lower the cost by hiring an offshore team, especially from India. You get experienced and specialized development teams who can provide superior quality mobile applications, by paying lesser than hiring a software house from your local country.
Basic Functionalities every Healthcare App should have?
User registration and login process that also enables registration/log in through social media profiles
User accounts/profiles with control on users personal data and information
Administration panel for handling staff with analytics and admin functionalities with a content management system (CMS)
Messaging systems for doctors, patients, and other medical staff
Push notifications for user communications
Payment tools for paid services
Multi-Language Support
In-App Wallet
Search
OTP Login
Use Promo Code/Referral Code
Recommended Features for HealthTech App Development Services
Security compliances and measures: Healthcare applications require being HIPAA and GDPR compliant, so you necessitate keeping in mind that the mobile application has to be adapted to these legislations.
Video calls: Enables doctors, patients, and medical staff's real-time conversations.
Integrations with healthcare and medical devices: if your healthcare app requires being that superior to synchronize with other devices, it is crucial.
Integrations with external platforms: For instance, medical record systems
Automations: Relying on the category of healthcare applications can tell or remind medications, monitor incidents, or offer regular reports on the patient's health.
Suppose you require more advanced and superior functionalities such as geolocation, Google maps integration, camera integration, advertisements. In that scenario, you need noting it will increase the overall pricing and take more time to complete app development.
Wrapping Up