6 Best On-Demand Mobile App Ideas for Startups in 2021
Sector: Digital Product
Author: Hemant Kumar
Date Published: 12/07/2020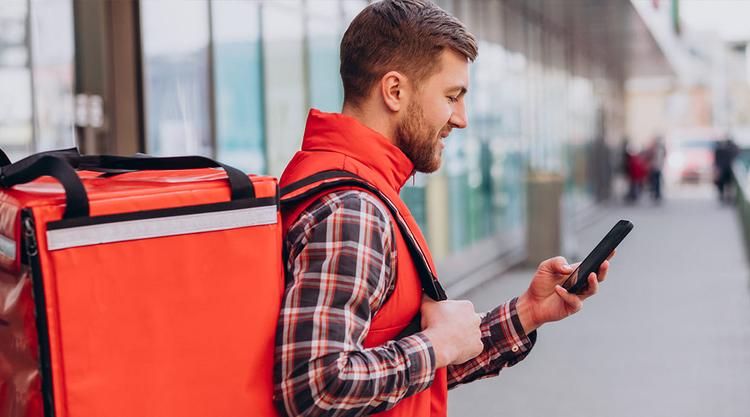 The world is transforming at a rapid pace. With users looking for swift delivery services, ease, and convenience, on-demand delivery app are in significant demand.
According to Statista.com, worldwide mobile app revenues amounted to more than 365 billion USA dollars in 2018. However, along with emerging on-demand mobile apps, the forecast is to generate over 935 billion USA dollars in revenues through paid downloads and advertising in 2023.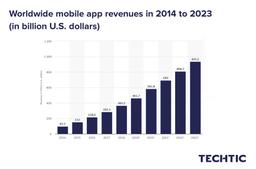 Further, with the COVID-19 pandemic outbreak globally, people today prefer getting most of the things delivered at their door-step to remain at home as much as probable.
Exploring this business opportunity, if you are looking for on-demand delivery mobile app development, check out these six on-demand delivery application-making ideas as this will be in great demand in the year 2021.
Best On-Demand Delivery App Ideas for Startups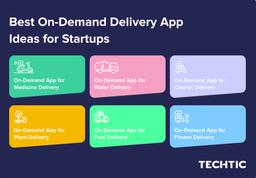 1. On-Demand App Idea for Medicine Delivery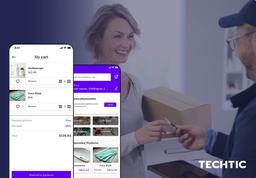 Imagine that you have a stomach ache. Would you like to go out to purchase medicines or ask your close ones to go to a medical store and get in touch with someone who is COVID-19 affected? So, in the current scenario, medicine delivery startups must come forward. This trend is here to remain as the Coronavirus impacts will still stay for a longer time as per the WHO.
2. On-Demand App Idea for Water Delivery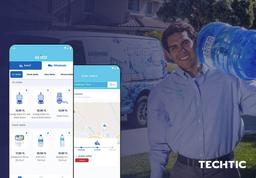 Suppose you have set-up an event, then with the food, you require water jug arrangements, which can be sufficient for that event.
However, sometimes your calculation of water jugs goes incorrect, and you require additional water jugs but searching for an on-demand water supplier is a challenging task. For solving such a challenge, you can launch an on-demand water delivery service application.
With this application, people can easily order the needed water, and water suppliers can directly assist them by delivering the desired amount or added water supply.
3. On-Demand App Idea for Courier Delivery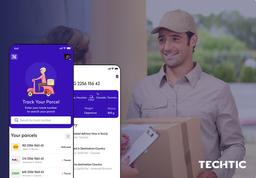 Imagine a situation. Today is your friend's anniversary party living 50 to 60 km away from your house, and unexpectedly your workload increases, and you cannot visit the party. But still, you want to deliver a gift.
How are you going to handle this situation? With an on-demand courier service, you can generate your account and post your needed delivery service with a destination. The courier service agency or a delivery boy can register and offer assistance by picking the gift from your workplace and deliver it.
4. On-Demand App Idea for Plant Delivery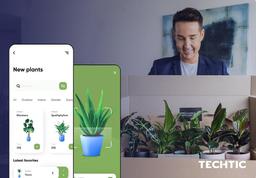 Finding the just-right plant for your home or office is a painful task. In particular, if you are living in urban areas and don't have many details regarding plants. This scenario has made the requirements for on-demand apps selling and delivering plants.
Ordering plants online is not merely handy, but these apps have more plants accessible than standard stores. There is a gap in the plant market, and if you know which functionalities to comprise in an on-demand plant delivery app, you can compete with the stores.
5. On-Demand App Idea for Fuel Delivery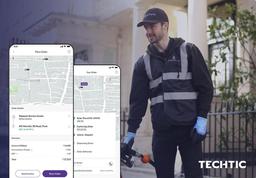 People face difficulties when they go on a long drive, and their vehicle fuel gets over in the midway. In many scenarios, people are not aware of the journey areas, and it is tough to locate fuel services.
The solution is to introduce an On-Demand Fuel Delivery app by which whenever a person needs fuel, can access the app services to get the required vehicle fuel.
6. On-Demand App Idea for Flower Delivery
Through an On-demand Flower delivery app, you can purchase the flowers and deliver the same to the special ones. With this app, users can effortlessly select from a variety of flowers and surprise loved ones.
How to develop an On-Demand Delivery App in 5 Steps?
To create an on-demand mobile app, you require the following five steps:
Research the market trends, target audience requirements, and competitors.
Make an overall budget and find app developers.
Hire developers from a trusted on-demand app development company.
Discuss your project requirements and initiate development.
Market your app and launch it.
What is the Time and Cost to Build an On-Demand Delivery App?
By and large, it takes 800 to 900 hours to build an on-demand service app. The time depends on multiple aspects, like technology platforms, features, and design. Further, it will cost you $7000 to $9000 for an app with basic features.
Wrapping Up
For competing with the quick-paced marketplaces, app development can effectively help you reach the masses, with greater branding exposure for your business.