Why Your On-Demand App is Abandoned and How to Fix It?
Sector: Digital Product
Author: Hemant Kumar
Date Published: 09/21/2020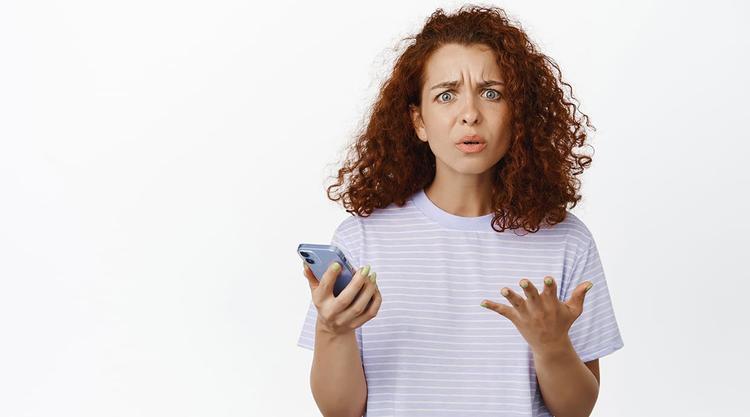 So far, we've been telling you all that the on-demand economy is one of the most profitable economies or sectors to venture into and that you could make it big tomorrow if you started out with your app idea today.
Though this is true, the reality is a little different. There is no doubt by 2020, around 7.6M Americans will act as providers in on-demand economy. Therefore in 2023, mobile apps are projected to generate approx $935bn US dollars that is a double of 461 billion US dollars in 2019. However, what you as an aspiring business owner or solopreneur should know is that there is another side to it.
Read More: Key On-Demand App Statistics 2020 : Survey, Research, and Figures
It's called app abandonment.
If you see, the times when app downloads or user acquisitions were a metric are long gone. Today, successful businesses are those that have a steady app user retainment ratio.
For those of you who didn't know, 1 out of 4 apps get uninstalled or abandoned after their first usage. This means that the number of users who download your app doesn't matter if there are an equal number of people (or more) uninstalling your app – or worse, abandoning it after using it once.
After years of investing in your app from ideations to rolling out an MVP and more, we understand what business owners go through in getting their app on app stores. That's why we felt this topic had to be discussed.
This entire write up is dedicated to shedding light on why users abandon your on-demand app and how you could fix them.
Let's get started.
8 Reasons Why Users Abandoned Your On-demand App and How to Fix It
1. App is not Intuitive
One of the primary reasons why apps are preferred by businesses and people is because they are easy to use. They get more things done in less time. But when your users have to put in more efforts to learn how to use your app, select something, checkout or do anything your app is designed to do, people would abandon your app without second thoughts.
The Fix
People don't have the patience to learn to use your app. There are ten other apps waiting on app stores that could be easier and powerful than yours. So, the quickest fix is to make your app more intuitive and user-friendly. Have the layout simple, use simple navigations, have clear call to actions and more. Let the app unfold itself seamlessly.
2. App Offers Poor Onboarding Process
The first few seconds your users get to spend on your app are crucial. It paints a picture in their minds of how their experience would be. And if your app has a sloppy registration/signup feature, concerns like too much time to receive an OTP, a bug that fails to sign up or accept a password and more, people will leave your app.
The Fix
Make the onboarding process captivating. Have quick tours of the app and remove all bugs from your app. Use social sign in features to make the process less redundant. Have a mascot talk about your app and take your users on a tour and more.
3. App has Poor UI/UX
A bad design can not only offer a pathetic user experience but can question the credibility of your business as well. When the design is amateur, people will abandon your app.
The Fix
Simplicity is the new cool. Make your app as simple and specific as possible. Your users come with an intention in mind and let your design help them do it. Use colour schemes according to your business and implement design hierarchy concepts. A good on-demand delivery app development company would know how to roll out an extensive app.
4. Too Many Ads
Ads can be a good source of revenue for your business but they can also cost you your users. Too many ads bothering users would make them find your app to be a scam.
The Fix
Choose an appropriate business model so there is a balance between revenue from advertisements and app usage. Even if you have to place apps, give time for users to work on your app and make it occasional.
5. App Fails to Solve Primary Concern
If all that your users want is to order groceries through your app but your app does not allow them to do, your app is already a failure. Concepts like artificial intelligence, machine learning and others are of no use when users can't do the one thing your app was designed for.
The Fix
Don't get driven away by tech implementations and competition. Keep the primary solution at the core of service delivery and weave other processes and intentions around it and not the other way around.
6. App Sends Very Less Reminders
As a business owner, you need to constantly remind your users to come back to using your app. You are fighting for their attention and it is against social media channels, video streaming sites and more.
The Fix
Send push notifications to your users that would add value to their app usage. Send discounts, deals, new product announcements, privacy policy updates and more and lure them to your app.
7. Too Many App Crashes
When your app crashes constantly and fails to leverage the potential of your device, your app will fade away from users' memory.
The Fix
Test, test and test. Make it as stable as possible through repeated testing.
8. Visible Privacy Concerns
The last thing users want to see is their confidential data getting compromised. With users waking up to privacy aspects of late, this is the time to be more careful. If your app has privacy issues, people could even sue your business.
The Fix
The best fix is to have a good team develop your app. On-Demand delivery app development is about expertise, exposure and experience. The more sound the team's technical skills are, the more airtight your app is.
Wrapping Up
So, these are some essential reasons why your on-demand app is being abandoned and why it could be abandoned in the future. That's why we recommend getting your on-demand delivery app developed by Techtic Solutions.
We work with veterans and we offer premier on-demand delivery solutions that would future-proof your app's place in the market. To get your on-demand app delivery application designed and developed by us, reach out to us today.