How to develop an On-Demand Delivery App for Your Business?
Sector: Digital Product
Author: Hemant Kumar
Date Published: 01/29/2018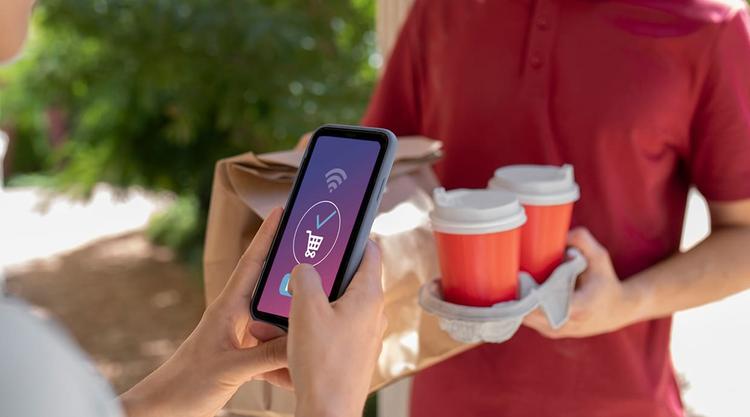 But before that, how about understanding better what an on-demand delivery app is?
What is an On-Demand Delivery App?
Unlike the conventions of our old times, where you had to step out to have a cuisine of your choice or buy a product, an on-demand delivery app brings your preferred items to your home. You demand the delivery of the product and so the name. From food delivery and transportation to entertainment, the on-demand economy has made its entry into almost every sector you can imagine.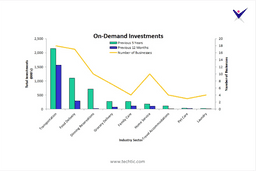 Feel like watching House Of Cards now? Well, on-demand entertainment on your television right there.
How Does It Work?
At the outset, an on-demand app is a marketplace or an aggregator of products, services and entertainment options. It's like visiting a fair and walking into a shop of your choice. With the on-demand apps, you can select your restaurant, type of cab, movies or series or any other products or service and get it delivered from the provider for a specific price. While some on-demand companies work on a pay-as-you-go model, others implement a subscription-based model.
It's Necessary and Importance
In this fast-paced world, instant gratification is inevitable. We have search engines that spawn results within microseconds. We expect the same with products and services as well. Besides, our hectic schedules have prevented us from indulging in personal times like going out for lunch or shopping and more. That's why we want to get them delivered and consume them at our convenience. Call it societal evolution or the millennial mindset, the on-demand economy is inevitable.
That's when on-demand delivery apps come in handy. It's just a click and you get cab services or beauty services right at your door step within minutes. From the last few years, on-demand delivery applications have become a paramount part of people's lives. But the question is how to develop an on-demand delivery application? Let's find out.
How to Build an On-Demand Delivery App
These days you can find any kind of application on the App store that provides one or the other services. So to come up with an on-demand delivery application the very first thing you need to do is to come up with a rare and phenomenal business idea. Then according to your idea, further research takes place, suppliers are taken on board and marketing of the app is done using various platforms. Out of all, special attention should be given to the technology as the application should be free of bugs and errors. Few of the fields that are targeted while developing an on-demand application –
Retail & delivery
Beauty
Healthcare
Food delivery
Taxi
Fitness
Domestic services
Types of On-Demand Applications
1. Food Delivery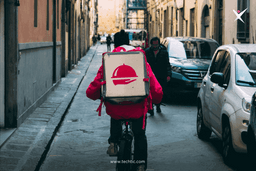 Food cravings and hunger cannot be controlled especially when you cannot move out the places like office or if it is raining outside. With one-click you can order your favourite food item. There are many food delivery applications like UberEats, Food panda, Zomato, Swiggy, Postmates etc. The best part is that you can choose from a variety of restaurants and cuisines according to your taste bud.
2. Transportation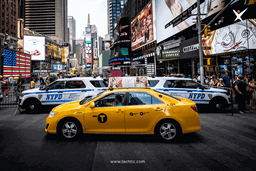 On-demand taxi service is the most popular and widely used service. Your car broke down? Missed your bus? Do not worry, just open up the app and the taxi will reach at your location. Some of the famous taxi applications are Uber, Ola, Meru, Gett and Lyft. Several coupons and promos are offered so that you can travel at short distances by paying less. The taxi services ranges from budget to luxurious rides as per your requirements.
3. Outsourcing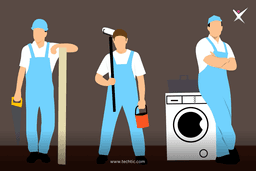 There is new trend in the market of outsourcing services where you can get your minimal chores done at the click of few buttons. All you need is to login the various applications like Urban Clap and you can get your hands manicured at your home. Get the grocery you need at your place with the help of the app Big Basket, Groffer, etc. It doesn't stop here, you can even get your clothes washed by using the on-demand apps such as LaundryRun and Dryz. Get your favourite furniture with a click through Pepperfry app and the list goes on.
4. Fitness & Healthcare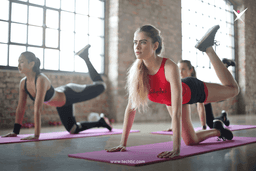 Cost to Build On-Demand App
In order to build an on-demand application you may need a cost of $5,000 to $30,000 which is reasonable as compared to other service apps like dating apps, ecommerce, social networking etc. But the price may vary in case you want to customize the on-demand application as per your needs such as adding the rating and reviews option, referrals, promo codes, special offers, payments and mobile wallets.
This trend will soar high in the upcoming days and new advancements will be seen in the field of on-demand applications. Easy to access and use, on-demand applications are quite an interesting and profitable ventures to further work on.
Wrapping Up
So, now you understand the potential of the on-demand economy and what it takes to build an on-demand app? It's now time to venture into its development. Like you saw, developing an on-demand app is tedious. From implementing the right technology and frameworks to testing it out, there's a lot of work. As a techpreneur, you have to distribute your time to multiple things. That's why we recommend approaching a mobile app development company like us.
We hire mobile app developers who have immense exposure and expertise in app development. That's why our apps are not just stable but those that offer the most immersive app experience. Get in touch with us now to find out how you can take your idea forward.