10 Ways How Fitness Belt and Smart Watch helps Runners and Cyclists
Sector: Digital Product
Author: Nisarg Mehta
Date Published: 02/02/2018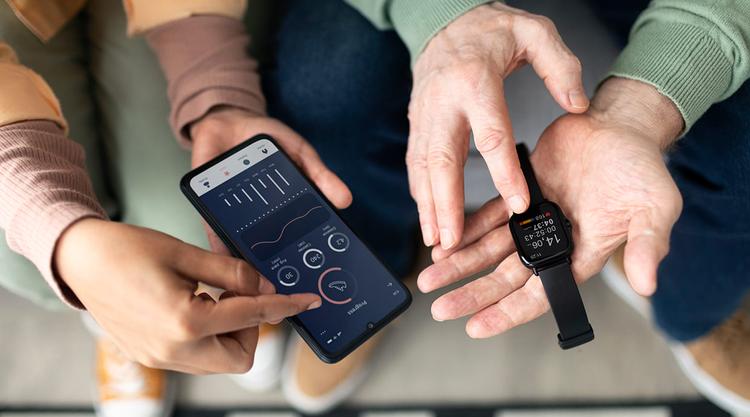 Track your health using technology that is wearable and helps you measure the status of your health when you exercise. Wearable technology comes with many features that are futuristic and accurate. You can recognize health issues as you track your health during your workouts and exercise.
Running and cycling is one of the simplest exercise suitable for people of all age groups and can be tracked using wearable technology to measure how many calories you have burnt, for instance.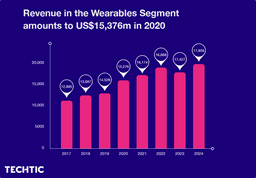 How does wearable tech help fitness freaks?
Wearable tech for runners and cyclists have tracking and monitoring systems fitted in them to track calories, exertion, distance travelled, number of minutes spent in the activity and more. Measure the score of your fitness and track your fitness activity easily with wearable tech gadgets. Along with the gadgets, free apps are also available that help you monitor your fitness routine and help you keep up with good health.
Running watch
For runners, a running watch is a wearable gadget that lets them keep a track of their heart rate, and GPS trackers. If you are running in the wild, the running wearable tech will provide you information about safety areas and threats in the nearby location. Wearable watches for running are useful whether you are running on a trail or the treadmill. Running watches also help you connect with other devices like Bluetooth, and have a battery life that is always on the GPS mode.
10 Ways How Fitness Belt and Smart Watch helps Runners & Cyclists
Wearable watches for runners and cyclists have a magnetic compass, altimeter, sensors, and features that measure cadence, bounce rate, and contact time.
Most of the advanced wearable tech have built-in features that lets you sync the data with your smartphones.
Even if you leave your smartphones at home, you can still use the wearable tech to make calls and use primary features of a smartphone by syncing data with the smartphone.
Track your pulse rate and activity rate for lower as well as higher intensity runs.
Wearable tech for runners and cyclists have touchscreens and stronger battery life that make it ideal to track your fitness regime with accuracy.
Do not wear long sleeves shirts or tops when you are using wearable tech gadgets while running or cycling.
Cycling gadgets for cyclists have in-built GPS, and real-time data displayed on screens. Accurately measure with the help of these gadgets the distance covered, speed of cycling, heart rate, and calories burnt.
Wearable tech for cyclists is different from runners.
Wearable gadgets can be worn on wrists.
Track various cycling and running metrics with the these gadgets and stay fit.
Choose from a List of Insightful Metrics
Wearable gadgets for cyclists and runners are available that let you choose from customizable options to display them on screen. A few advanced gadgets also have a built-in coach and training aids that provide feedback to improvise the running and cycling activity. They can be easily mounted on the bikes and cycles and activities can be monitored and tracked.
Choose the Metrics based on your Activity
Whether you are using cycling as a fitness activity or for advanced sports training, choose top wearable gadgets with the features that help you keep track of your activity. Being clear about the features that you are looking for will help you filter gadgets based on features and let you accurately monitor your fitness activity.
Wearable tech has more pros than cons. One of the biggest advantages of using wearable tech for running and cycling is that they let you sync data with other devices and have a better connectivity with other devices. You can safely go on running trails in the wild and enjoy running in the natural environment.
Integration with Clothing
Most of the latest wearable gadgets like, fitness socks, for instance, let you use the gadget that come with the clothing. You no more have to worry about the type of clothes that you have to wear for using wearable tech, unless mentioned.
The seamless integration with clothing makes it easier for fitness freaks and athletes to track their activity without changing clothes. The technology is infused inside the clothing so you can focus on your activity and later check the results of monitoring your activity. This also avoids distraction and lets you focus better and get accurate results.
Wrapping Up
Wearable devices are a thing already and with the much anticipated technologies 5G and WiFi6, they will get the additional push in the market they deserve. As more devices in the IOT ecosystem continue to pop up, this is the right time to venture into the wearable sector.
So, if you intend to start a wearable devices company, we recommend you build wearable tech from Techtic Solutions. We are a pioneer in this sector and would develop a wearable device that is future-proof. Reach out to us now.