5 Reasons Why Businesses opt for Outsourcing Software Development
Sector: Digital Product
Author: Hemant Kumar
Date Published: 12/16/2019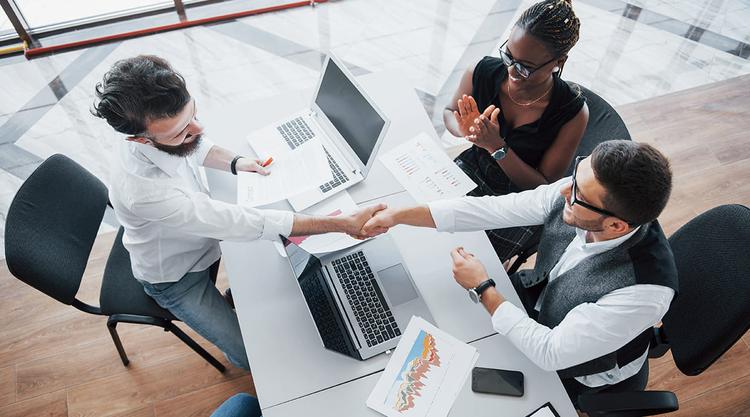 Businesses are very often faced with the dilemma, whether to hire IT professionals in-house or hire a full-stack development company and outsource everything to them for their ambitious software development projects. And this trend is lately prevalent amongst businesses, irrespective of size and strength – from startups to SMEs to large enterprises.
Understanding Software Development Outsourcing
Software development outsourcing as you know is about the process in which businesses select a third-party service provider offering software development services. They are hired to manage all the tasks involved in a development project without actually being a part of the company payrolls.
This is a major asset when it comes to saving money especially on infrastructure costs, perks, employee benefits, etc. apart from staying out of the day-to-day administrative hassles like hiring resources, employee management, and retention woes. However, at times it becomes a challenge for most businesses as there is a lack of understanding as to what is to be expected and what not from software development outsourcing.
Software Development Outsourcing is the Way Forward: Global Trends
First of all, we need to understand that software outsourcing is applicable for all from startups to small businesses to enterprise-grade and Fortune 500 companies. To get inspired, you have the best examples in the software industry such as Github, Slack, MYSQL and the E-Commerce giant Alibaba take their BIG leap into the growth route mainly from outsourcing. All these companies started very small initially and now their growth story speaks volumes.
Top 5 Reasons Why Businesses opt for Software Development Outsourcing
1. Subject Matter Expertise
"Most companies outsource jobs to reduce cost" – this may not be the biggest myth, but it's a half-truth. Because, more and more software companies nowadays opt for outsourcing to gain the advantage of subject matter expertise (Special Skillsets) and extract the intelligence, which they might be lacking in their in-house team.
Again, this brings in the 'cost' factor, as hiring a skilled dedicated resource through staff augmentation is cost-effective relative to the cost overhead of hiring a similar skill employee on the payrolls.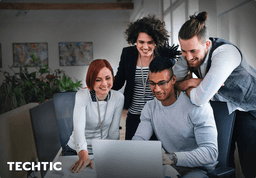 2. No Overheads and Faster-to-Market Deployment
The other top reason why most software development companies opt for outsourcing is that in the absence of any overhead jobs, it allows software development outsourcing companies to complete their tasks under pre-decided timelines, and with better accountability.  They can thereby build their products faster while focusing on the other core business areas, and keeping development and other improvements at a constant pace, simultaneously.
3. Improved Focus on the Core Business
Focus is an imperative part of any successful business. Focus brings clarity and clarity brings collaborative efforts in the same direction, which ultimately make any business a successful one. This is why leading software companies opt for the outsourcing options and handover the development task to the domain experts to be executed within a shorter time span.
This helps businesses and teams to focus on the other core areas of business such as marketing and fund collection. One of the many reasons how most unicorn software companies have grown big in a very short time.
4. Risk Management
Software development these days requires a lot of technological advancements along with high levels of subject matter expertise. But the success of every software development project contains elements of uncertainty. This is one of the reasons why businesses assess their risk-taking capacity in advance before making any further move.
Experts opine that you need not go with the full-fledged product development at the first go – rather opt to test the waters.  It is recommended that you build a Minimum Viable Product (MVP) to validate your ideas like many successful businesses do. Once you get the market nod, then move ahead with further sprints. Make sure you hire an experienced software development partner to advise you on it.
Techtic Solutions has been building a plethora of MVPs for clients that have helped them save their time and money, and gain the confidence to move ahead with the mobile application development.
5. Higher Security and Vast Pool of Global Resources for Technology
Today software development companies are delivering complete digital solutions with distinctive features. At the same time, sustainable software development has become exponential. The outsourcing companies follow stringent security protocols and industry compliance with a vast pool of professionals all around the world. All you need to do is sort out the best professionals and experienced companies and partners for your software development requirements.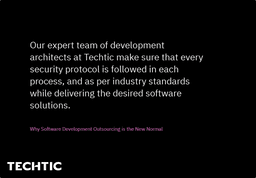 How Techtic has been a great choice for businesses who are willing to create a digital product and ready to outsource.
Well, at Techtic Solutions we have been fiercely committed to the consistent upgrading of our Team skills. With Staff Augmentation being one of our key and most trusted services, we make sure that the Resources-on-Hire are constantly on the knowledge growth trajectory.
We make sure that we have the best tech-stack and most innovative team to help our customers solve their business problems. Our clients can vouch for our elegant digital products and our commitment to delivering commendable software development services.
If you have any product development idea in mind, get in touch with our outsourcing development manager to discuss your project in detail. Drop-in your inquiry and we'll get back to you within 1 business day.