Techtic Solutions Featured Top Custom Software Development Partner by the Manifest and Visual Objects
Sector: Digital Product, Technology
Author: Nisarg Mehta
Date Published: 01/27/2020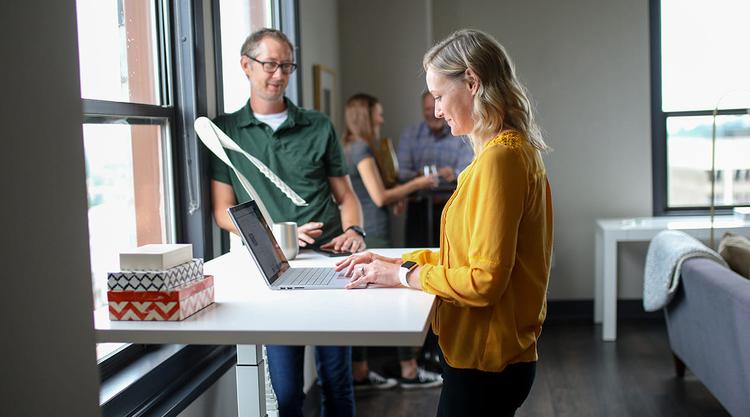 Here at Techtic Solutions, we know it can be frustrating, and often seemingly impossible to juggle healthy business with growth with the latest technology trends for success.
That's why, since 2009, we've been focused on custom software development for web and mobile platforms. We provide all the heavy technical lifting so you don't have to!
We always strive to be a guiding force with the best tech stack and the most innovative team to help solve business problems. We offer mobile app development, full-stack development, e-commerce store development, CMS development, UI/UX design, IoT services, and much more!
We have over 250 mobile apps already deployed in the iTunes app store, over 3000 websites and web applications delivered, and over 500 happy customers across the globe!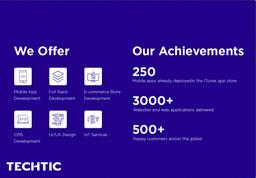 In light of our widespread success, we've been named a top customer experience developer by Clutch, a B2B market research firm. They employ a unique rating methodology to compare and contrast industry leaders across a variety of sectors and perform verified research.
We recently received a five-star review on our Clutch profile from Remote Home Check, a platform that allows caretakers and family members to remotely take care of loved ones.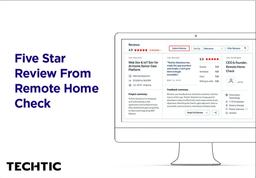 They needed a web application and corresponding iOS and Android apps, which we were able to create using Ruby on Rails and IBM Watson. They appreciated our agile approach and willingness to be accessible and communicative the most! Please take a look at their review to see for yourself:
We'd like to take this time to thank all of our customers for providing feedback on our services. It gives us the pride to know when we've done a good job and we are always looking for ways to improve through constructive feedback.
Clutch interviews, especially, are an excellent and objective way to gauge our impact on our clients, as they assess our cost-effectiveness, quality of service, and overall compliance with project timelines.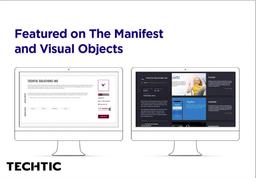 Aside from Clutch, we've also been featured on The Manifest and Visual Objects, Clutch's two sister sites. The Manifest, a business data and company lists resource, names us on their directory of top app development companies. Visual Objects, a platform where interested buyers can browse through projects and portfolio items, names us on their list of top custom software developers.
Thank you once again to the Clutch team and our customers for making this award possible!