How Business Automation Can Resolve Problems with Digital Solution?
Sector: Digital Product, Technology
Author: Nisarg Mehta
Date Published: 12/09/2019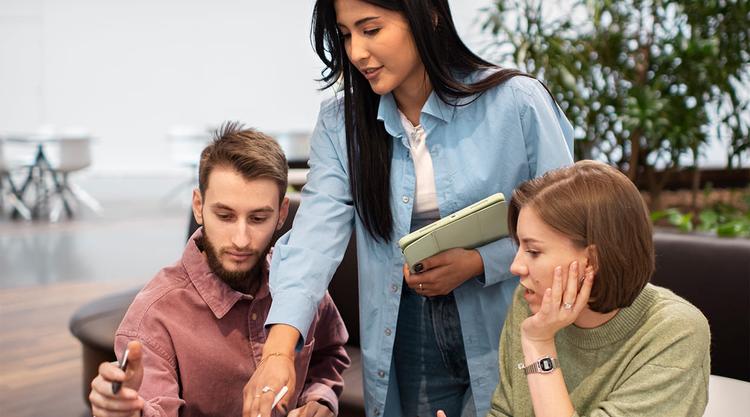 As we move into the year 2020, businesses are gearing up to embrace digital-first technologies that can play a pivotal role in transforming and automating business processes so as to help maximize return on investment (ROI).
Well, before we make headway into how the amalgamation of the digital solutions with automating of business processes is going to increase your bottom line, let's first understand what BPA or Business Process Automation means for your business.
Understanding Business Process Automation
Simply speaking, it is a process of automating complex business tasks and functions beyond conventional data manipulation and record keeping activities. It mainly focuses on the automation of core business processes that are event-driven and mission critical such as:
Employee Engagement Activities
Business Documentation
Book Keeping
Tracking Clients
Shipping
Returns
Inventory Management, etc.
At the same time, it has been observed that executing each of these processes manually to build a product takes time and resources. Besides, it has become difficult to assure the effectiveness of each task when done manually. To make business core processes efficient, more and more organizations are enabling their development processes with automation and advanced technology that helps deploy software solutions faster with maximum effectiveness.
94% of IT decision makers expect automation to spread into all other areas of business by 2020. – A BMC study
Automation tools help you utilize available resources to make more strategic decisions. It also helps you focus on the most productive area rather than processes that are based on assumptions.
How Business Automation Can Resolve Problems with Digital Solution
Whether you are developing a new product or partnering with any outsourcing companies for their services, integrating business automation into your offering a digital solution is the way forward. Here are the top 4 ways to how automation can help build commendable digital solutions for your business:
1. Run the Design Sprint for Automation of Business Processes
Running design sprints to initiate your product development is an efficient and proven way to validate ideas. The design process will help you determine solutions for big problems and build your product efficiently. This entire process can be completed in 5 days and will help you answer all your crucial, and critical business questions with a structured and more effective approach.
While the design sprint is carried out with the help of some automation tools, the probability of errors is reduced to zero and you can expect the maximum output with heightened effectiveness.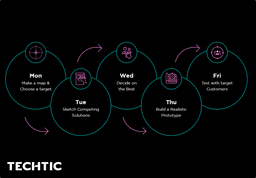 2. Outsource the Development of Digital Solution to a Reliable Partner
Now that you have sorted out the design sprint automation process, next is to find a suitable and reliable outsourcing development partner to help you with your product development. Start with assessing if the development company has a proven track record with product development experience or has an experienced team of expert full-stack developers. Once you find an ideal development company, partner to realize your next BIG idea into a fully functional product.
We at Techtic Solutions follow a product development process that is Agile and is consistently evolving. We help startups worldwide ideate, create and accelerate breakthrough technology products with the help of the most advanced automation tools and technologies.
3. Training Employees on The New Process
A world-class development Company will always have predefined development processes that facilitate seamless execution and delivery – even when dealing with complex features and functionalities. This may call for the implementation of advanced automation tools that will require initial training and assistance from the experts. Training is an essential part of operating tools and the entire development since it may otherwise become cumbersome to you.
At Techtic, we take the onus on us to always assist our partner companies with required training for their employees to educate and make them understand each step in the development process. That's how the development sprints become easy and efficient to produce effective results. Besides the new processes and the knowledge transfer becomes easy.
4. Tracking and Learning
Finally, now that you have partnered with an experienced development company, all you need to do is to put things in place and execute tasks with the expert's assistance. The efficient automation tools and processes will help you track the development progress on each stage in terms of saving time, reduced efforts, reduced expenses & increased profitability.
Besides, you can share your feedback and suggestions to implement for your product development the way you want. Ultimately, you'll be able to get the desired output in minimum time without wasting your team's efforts. This way you will reduce the overall cost involved in the development and increase the profit margin as well.
Over to You…
Don't let the fear of the unknown prevent you from automating the entire product/ application development lifecycle with faster and seamless processes and adopting an automated deployment strategy. All you need to get going is to embrace the tools at your disposal and make a small up-front investment to set up the same.
Together we can identify how Techtic can help you identify the right, cost-effective automation business process. All in all, our primary aim through business process automation is to ensure 'speed', of product releases, scalability, as well as quality while maximizing ROI.
Are you ready for the paradigm shift? Let's talk!