Difference between User Interface (UI) and User Experience (UX): Detailed Comparison
Sector: UI/UX
Author: Nisarg Mehta
Date Published: 09/23/2021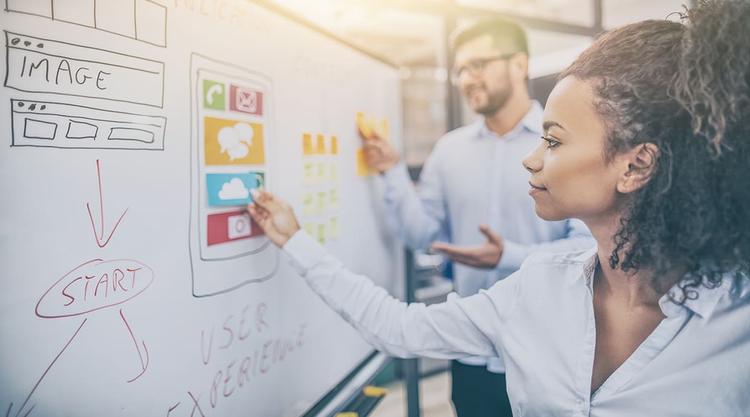 UI and UX design— The key ingredients behind the success of any digital product. Be it a fintech, healthcare, or any software application, you need to involve both to make sure it appeals to the audience, make them love it, and retain their interest in your digital product.
Let's begin with UI Design first.
What is UI design?
User Interface (UI) design is a set of processes used to build interfaces for software applications or a website. UI focuses on style and looks. It transforms wireframes into a user-friendly graphical user interface.
Designing UI is done by the designers. They aim to create appealing interfaces that create an emotional connection between a product and the user.
Here is an example of a UI design of one of the leading digital products: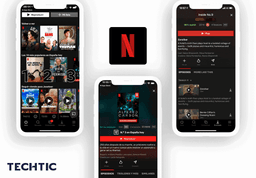 And, here is an example of a UI design from one of the digital products designed by us: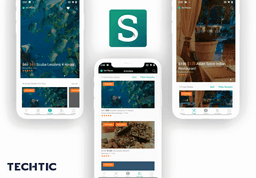 In short, UI design means the look and styling of your application.
Now that you know what UI design mean, let's now look at what the role of a UI designer is when it comes to designing products. After all, you would need to know what the UI designer does when you hire them.
Role of a UI designer
The UI designer needs to work with other designers, developers, and business owners to give the interface to a product.
Typically, the roles and responsibilities of a UI designer includes,
Understanding the audience
Doing a competitive analysis of look and feel
Creating and maintaining the style guides
Creating the wireframes
Working on the visual design elements such as color, typography, button styles, links, and more
Following the standard design principles
UI designers work closely with UX designers and determine how various users interact with their products.
So now it's time to learn about UX design and UX designer.
What is UX design?
User experience (UX) design is a process that designers use to create meaningful and irresistible user experiences of digital products.
Everything from the layout, ergonomics to the usability of a website or mobile app, it's the user experience (UX) design.
And if a website can help you onboard yourself easily and quickly, it's because they have a great user experience.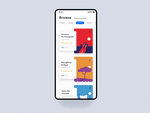 Role of a UX designer
The UX designer is a bridge between the company and its customers.
They conduct interviews, surveys, or observations to identify pain points from both perspectives: user's needs as well as what users are experiencing when they interact with your product/service offerings in order for them to offer value back by coming up with new ideas on how we can solve these problems.
Conducting the user research for their behavior, needs, inspirations, challenges, expectations, and more
Creating user personas considering demographics, firmographics, psychographics, and more
Defining the information architecture of the digital product to make sure users can find the details as per their expectations and needs
Creating wireframes and user flows to ensure that the user interactions are simple, easy, and quick
Working with the UI designers to build relevant interfaces of the digital product
Generating the prototypes to give interactions to the wireframes created
Ensuring that the developed product is as per the UX planned and designed
UX designers focus on designing the experience the audience would have on the product while UI designers focus on how the digital product would look like.
Why is UI/UX so important?
The UI/UX design is important because,
1. It WOW the users
First impressions do make a lot of difference. So, if your app interface is brilliant, it's going to impress the users making it a WOW impression.
2. It improves the way users travel within the app
How fast do you want your customers to convert? How easy do you want them to make a purchase? All of these and many other factors make UI/UX design important for a successful digital product.
3. It guides the users about their next actions
The navigation and usability of your digital products can help your audience move further towards conversions. The more efficient they are, the better the chances of conversions.
4. It boosts conversions
When you have a brilliant UI/UX design in place, conversions tend to happen faster and again and again.
5. It reduces the churn rate
Making sure that the audience doesn't leave the app is the biggest challenge after building and marketing one. But, an app with an awesome UI/UX design has lesser churn rates.
6. It maximizes the ROI
When your product itself is powerful, all of your designing, development, and marketing efforts would have higher ROI eventually.
7. It helps you become a successful brand
When your app grows in terms of customers, sales, and revenues, nothing can stop you from becoming a successful brand.
A digital product cannot survive in the market until and unless it has an amazing UI/UX.
Enough of the discussion on the importance of UI/UX design, let's move on to talking about their similarities and differences.
Similarities between UI and UX
UI and UX design helps in raising brand value. A satisfied customer is mostly like to stay a loyal customer for the brand. A good review from a happy client increases the plausibility of the business. It helps enhance trustworthiness as a customer develops a good relationship with the brand. All these things lead to the growth and success of the business. Hence, it is important to understand the similarities between UI and UX. There is a thin line between UI and UX designers and they share some similarities.
Research is a very crucial process for both UX and UI designers. They need to collect enormous amounts of data to create designs. Another foremost aim of these designers is to offer top-notch customer satisfaction. Hence, their primary focus is on the interface and the users. They generate vital designs that apply to the business, product, or service.
Difference between UI and UX
UX Development Company needs both UI and UX designers to add value to the company. Despite having similarities, UI and UX have certain differences. Some distinct factors make their work different. It is vital to understand that UI and UX complete each other and the company cannot have one without the other. Some differences between UI and UX include:
UI designs are tangible. They can be tested and shipped. However, UX designs are very difficult to quantify.
UX is the user's experience, while UI is what the user sees while using a service or product.
In an ideal process, UX design generally comes before UI.
UI designers can set the limits of what a user can do with the application or website. This is a major factor that determines the UX design.
UI design has an artistic component. It relates to the interface of the product. On the other hand, UX design has more of a social component that is used for market research and to establish communication with clients.
The UX designers must predict the modifications that might be needed for the future versions of any current service or product.
How do User Experience (UX)and User Interface (UI) work together?
UI and UX designers each have their roles in the company. This is a collaborative process and the UX and UI designers have to work closely with each other. The UI design team focuses on how the interference elements will look on the screen. On the other hand, the UX design team focuses on the flow of the website or application.
UX designers determine the navigation buttons and how the interface elements serve the customer's needs. To fit the design in the layout, the UI team finds a way to adapt and configure the UX design. Thus, both teams need constant communication to offer a perfect and efficiently working user interface.
Conclusion
Despite the similarities and few role differences, both UI and UX designers are vital to the success of any application or website. UI design has a technical component and is concerned with the quality of the interaction between service or product and end-users, while UX focuses primarily on project management and functionality of the service or product. So, they must work closely to achieve the desired objectives and goals.