Significant eCommerce Statistics in 2022
Sector: Digital Commerce
Author: Nisarg Mehta
Date Published: 12/02/2021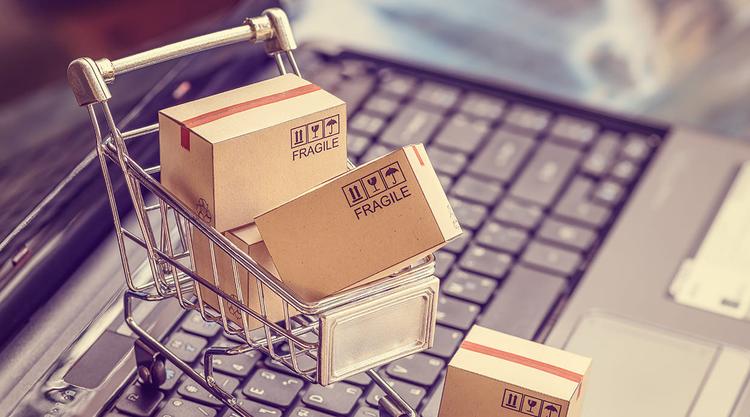 In the current scenario, when we match the leading players of the eCommerce space against the leaders of offline businesses, we can't comprehensively see the future of retail.
Walmart still matches Amazon in retail sales. However, as per the research by JPMorgan, Amazon is right on track to surpass Walmart as the biggest USA retailer in 2022. Amazon's GMV in 2020 mounted 41 percent year by year to around $316 billion, while Walmart's GMV has grown merely 10 percent to $439 billion.
So, it is somewhat a matter of time that Amazon's total retail sales overdo that of Walmart's. Does this scenario mean eCommerce will encompass physical retail soon? Right, it is not clear.
On the other hand, Alibaba acquiring physical supermarkets and Target buying out an online delivery platform appears a further collision of business strategies. So, is omnichannel retail, comprising both online and physical, to be the future of retail?
Understanding where the marketplace is moving ahead will assist you in making the most out of online business. At Techtic, being the topmost eCommerce development company, we will discuss the most modern statistics applicable to the growing markets and the current digital industry to further assist you out with enabling advanced eCommerce development services.
What are the Significant and Critical eCommerce Statistics for 2022?
Being a top Magento and Shopify development company, we will give you a clear idea of how other organizations are leveraging eCommerce solutions and what you can expect from online shopping through statistics. So that as an online business owner, you can effectively fine-tune your strategies and tactics subsequently.
1)      The eCommerce Optimization & Conversion Statistics
It would be best if you put significant effort and time into optimizing your eCommerce stores through eCommerce development services. As you can observe in the statistics below, consumers have a certain level of anticipation and expectations related to their online shopping experiences. So, optimizing your online store is the need of the hour. Let us explore the crucial statistics which can help and drive you with your eCommerce website optimization.
The eCommerce Optimization Statistics
On the other hand, with precise online store optimization, you also have to contemplate the perks you offer to your consumers. This may include free shipping, better product return policies, and effortless payment procedures, which would increase eCommerce conversions.
The eCommerce Conversion Statistics
2)      The eCommerce Delivery Statistics
Are you speculating how the eCommerce industry will flourish? And how will the existing marketplace scenarios and delivery trends would unfold in the coming time? That is what we wanted to find out through our statistics and present to you below.
3)      The eCommerce Marketplace Statistics
The key reason the eCommerce industry is thriving is because of increasing consumer demand and an easily accessible eCommerce marketplace. With 59 percent of the people having access to the internet across the globe, consumers feel that digital shopping is a handier preference than going outside to buy products from a physical store.
4)      Digital & Social Media eCommerce Statistics
With over 3.6 billion people on digital and social media, getting your company into the different marketplaces would be much simpler. There are adequate opportunities to integrate eCommerce solutions with social media platforms to modernize your workflow.
5)      The B2B eCommerce Statistics
6)      The Mcommerce Statistics
7)      The eCommerce Issues Statistics
While eCommerce has unquestionably turned into one of the most prevalent approaches to sell products, it is still what we consider to be a mounting industry and has its own set of issues. Let's explore these challenges in the form of statistics.
8)      Future of eCommerce Statistics
The eCommerce industry is multiplying because of an anticipated boost and the arrival of 2020's consequence on commerce. More offline retailers are switching to online selling, while business owners are rapidly commencing new eCommerce ventures. Let's explore the future statistics of the eCommerce space.
9)  Industry-specific eCommerce Statistics
10)    Platform-specific Statistics
The eCommerce platform market had an assessed value of 5.1 USA dollars in the year 2018 and is estimated to nurture to nearly 6.3 billion US dollars by 2023. As a leading Shopify and Magento development company, we will further explore more eCommerce platform-specific statistics.
How can these eCommerce Statistics Shape your Online Business?
These statistics suggest that the eCommerce business is quickly transforming and reshaping. This business model has the competence to locate your business venture for both local and global growth. It also enables you to enhance the shopping experience for end-customers as it delivers them with the preference to buy whatever they want, whenever they want, with merely some clicks.
Another significant takeaway from the information that we have accumulated is that while eCommerce is maturing, it is not meant to substitute offline stores. Both the selling ways and approaches offer diverse experiences for all types of shoppers. Instead, businesses should see this as a striding stone on their journey towards growing their company and enlightening the competitiveness of their company's brand with a mix of strategies.
Forthcoming Trends of eCommerce Business in 2022
While sales and revenue statistics are undoubtedly showcasing an extremely optimistic potential, as a leading eCommerce development company, we are also eager about the eCommerce trends that will assist shape this up. The following trends are assuredly going to make your business game plan successful:
Distinct strategies targeting and focusing on first-time purchasers
Tailored and attractive packaging would undeniably pick up
Omnichannel strategy is going to become more prevalent
Voice shopping would also advance and get better acceptance
Headless eCommerce will endure cultivating
Green consumerism is another wanted variation
Drone delivery is the more rapid and eco-friendly solution
Wrapping Up: What is the Next Thing for eCommerce?
Our statistics provide several insights into the present and upcoming state of the eCommerce space. What stands out above all is the possible benefits of giving constructive and consumer-centric user experiences.
In the current scenario, online shoppers expect suppleness, accessibility, and swiftness in shopping. For eCommerce retailers, that means providing an extensive range of shipping and delivery preferences so that you cater to as many consumers' demands as possible.
As a leading eCommerce Development Company, Techtic lets you deliver the best eCommerce experiences with extensive digital solutions, security measures, cloud services, and business scalability. You can get in touch with us today for highly proficient and professional eCommerce development services.