Uber and Uber API Integration With Your App- What Made It Successful?
Sector: Digital Product
Author: Nisarg Mehta
Date Published: 10/30/2018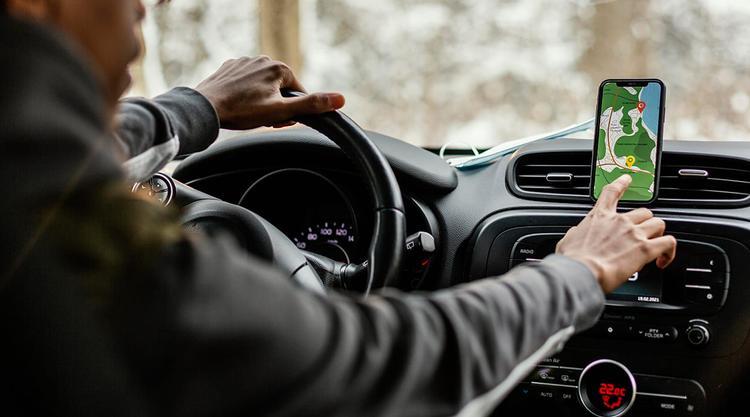 The success story of Uber, particularly with Uber API integration has been an eye-opener for forward-thinking firms. Given that Uber had announced its massive $1.2 billion loss at the beginning of 2016, what made it stride over competitors like Lyft?
Today, start-ups are on the hunt for the perfect strategy to compete with the big birds. Particularly, when they are eyeing the same audience and offering a similar service, the key to success lies in finding the right mobile app solution. Many firms are searching for the right guide, that will enable them to replicate the Uber app in the context of their business. Successful business leaders are collaborating with the leading app developers, translating ideas to features, ready to assist customers at their fingertips.
Uber's feature-rich app made it to every user's mobile phone
Regardless of your industry and the nature of your venture, it is important to research the expectations of your customers. Uber has redefined taxi services with its API integrated app and unmatched customer service.
Number of Uber users- 75 million
Drivers associated with Uber- 3 million
Trips each day- 15 million
Rides took till 2018- 10 billion
Number of countries Uber operates- 7
Uber's share in USA market- 84%
Going from strength to strength, Uber has come a long way and is a giant taxi service provider today.
Another research has revealed that Uber's customer base is much more loyal, with only 11% of the users going for other taxi service apps. However, 71% of the users who have installed Lyft are also Uber users.
Therefore, before developing a dedicated mobile app for your business, it is important for you to consider the following aspects:
What is the scope of developing this API-integrated mobile app for your business?
What features do your competitors offer?
What new features can cater to the expectations of your customers?
How can you make enough users actually download the app?
What is your strategy to compete in the market?
Feature-enriched apps penetrate faster into the lifestyle of users, as compared to others.
What features should your Uber-like app have?
1. Managing multiple requests
With an increasing customer base, you will be receiving multiple requests simultaneously. Evidently, your app should be competent to handle multiple requests. The reputed app developers recommend integrating the latest GPS technology in the apps.
2. Multiple payment gateways
You need to integrate the app with multiple channels of payment, like a credit card, debit card, COD, PAYTM, and so on.
3. Booking and the cancellation policy
If you are offering a service or product, make sure to have a user-friendly policy for booking as well as a cancellation.
4. Communication mechanism
Apps for food delivery, home delivery of products, taxi services, and similar services should have a seamless mechanism, where the user can directly communicate with the driver.
5. Personalization
Through API-integrated apps, it is possible for users to personalize the features and content that they use the most.
For instance, Uber users can set their home locations, office locations and get AI-generated suggestions on the preferred destinations whenever they open the app. This cuts downtime to a significant extent while allowing them to book cabs at the comfort of their present destination.
Besides, the Uber app also has a feature that allows one to book a cab on behalf of another user, who may be waiting elsewhere. This degree of flexibility and ease of communication makes Uber one of the most popular cab booking apps today.
What made users actually download it and stick with it?
Do you remember Uber offering free rides and discounted prices to its first-time users when it was launched? Well, this is one of the most effective ways to attract customers, allowing them to get a first-hand experience of their services.
Smartphone adoption has increased significantly across the globe. However, this is not the only reason behind Uber's success. Successful ventures are bank largely on API integrated apps. The flexibility, interactivity, and customization of these features make these apps set benchmarks in the market.
Some of these features in Uber include:
Single-tap rides
Precise pricing overview before booking
Locating drivers on maps
Fare splitting
Cashless convenience
Options for feedback
Consequently, the Uber API has created examples across industries. Integrating similar features in your mobile app can streamline your business, pushing productivity higher. New companies are collaborating with established app developers to integrate the API into their apps.  A fool-proof mobile app, with unique features, forms the baseline of survival in the market.