How to Build a Minimum Viable Product for Your Mobile Apps?
Sector: Digital Product
Author: Nisarg Mehta
Date Published: 10/29/2018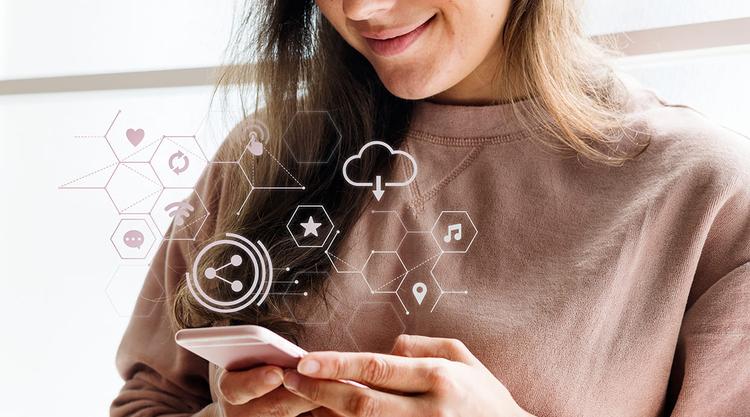 As an entrepreneur, you must have realized that validating your ideas for mobile apps involve certain risks. As a part of the competitive business ecosystem, you should be working on developing your MVP.
Well, building a dedicated app for business involves expensive endeavor, time and you need to strategize a methodology likely to deliver high ROI. According to a statistic, the global mobile app downloads are going to reach the mark of 284 billion by 2020. Considering the urgency of developing these applications, you should be collaborating with established team of developers to get the programs customized. The most feasible solution lies in MVPs, which will help you determine whether or not your approach in developing the app is viable. At the same time, it is important to understand the needs of your customers.
Building MVP comes with its own set of benefits:
Think of a situation, when you develop a dedicated business app for months, and even years, and never test it in the market before launch. The results can prove to be disastrous and disappointing, as the overall approach might have been wrong. In recent years, app developers have been working with MVPs, or Minimum Viable Products, leveraging the productive efforts of business firms.
1. Minimum budget maximum leverage
When you invest in full-fledged app development, you're taking too much risk. A majority of your budget is exhausted in the development of your product, which you don't know if it's ideal for the market or functionally correct. And when you find out its flaws in the later stages, it's too late to go back and make the changes. But with an MVP, you could get an alpha version of your app developed at a minimal budget and fetch maximum leverage.
2. Testing your ideas early
One of the major advantages of developing an MVP is that it would show if there's space for your app idea in the market. It would show how cluttered your niche market is, how your competitors are doing and what you need to do to stand out. Besides, you also know where you went wrong in approaching your app and its modules. When you test your ideas clearly, you could deliver a much optimized final app.
3. Early feedback
Most companies overlook this step but early feedback is essential. You need to know if your app is on the right track in terms of development before it becomes too late to pull the plug. With early feedback, you can immediately pivot, fix loopholes and concerns and make your app more airtight.
5 steps to guide you through developing an MVP for your business apps, keeping larger goals in mind
1. Research on specific needs of app users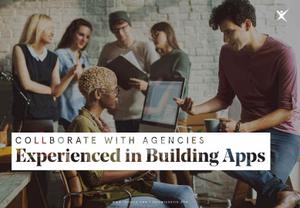 Collaborating with accomplished app developers, business firms need to circle upon the requirements of their customers at the outset. The process commences with market research on the features to be integrated in the apps, to know which idea fits the market. Conducting surveys may be a time-consuming effort, and forward-thinking groups come up with unique ideas and customized features. This establishes their profile distinctly, as compared to what their competitors are doing. The established app developers recommend business firms to interact with their customers, locating every problem that you can solve for them.
For instance, consider the success of the Uber app. The company had collaborated with the MVP developers, considering the problem of waiting time on the roads. Understanding the needs of your customers streamlines your path and helps you strategize productive goals.
2. Analyzing your competitors' apps
Business leaders across the globe have not blindfolded themselves in the uniqueness of their products. You must have an eye on similar apps on the market, developed by your competitors. As an integral core of MVP in app development, you need to use various tools to evaluate your uniqueness and product value.
The process should include analyzing the source of traffic on your competitor's website, their demographic details, monthly visits and website rank. Tools like MOZ, App Annie and Ahrefs help entrepreneurs compare their products with those of their competitors, analyzing the websites.
This process should include:
Evaluating current competition
Market analysis of the software
Unique value offering of the competitor
Ranking of the apps of your competitor
Review of your these apps
3. Considering the design process of your app
Remember, your users should be comfortable using the dedicated app. Have a look at the program from the perspective of the end users. The reputed app builders prioritize the usability of the programs during the process, ensuring a seamless experience for the users. You should be defining the process stages while defining the user flow, explaining the stages necessary to reach your objective. After you clearly lay out these procedure stages, you need to define the features at each of these.
4. Listing your app features
Before commencing with building your MVP, you need to list down all the features that are to be integrated into the app. This list needs to be cross-checked once you complete the process. It is important to prioritize these features at the end of each stage, ensuring that no essential feature is missed out. Again, you should consider whether these features are beneficial to the end users, and if yes, how.
Once you have completed listing them, prioritize them according to the level of their importance. Organizing all these features will enable you define the scope of the product. Today, most of the companies develop a prototype of their MVP to check out the final essence of their product or service.
5. Developing and testing your MVP
Having defined the scope of your product or service, you need to get along with the development process. At the same time, you need to test the software for its efficiency at each of the stages. Obviously, the app developers will be assisting you when you work in close association with them. Finding the flaws and bugs in your app is one of the most crucial processes before you launch it.
By 2020, non-game app downloads are likely to exceed $182 billion. Considering the tremendous potential in building MVP in your apps, you must be methodical in your approach. However, even after the software is launched, you may locate loopholes in the coming months. It is for this reason that companies maintain a close bond with specialist teams of app developers. They diagnose these issues and deliver a better experience to the users.
Wrapping Up
So, now you know the advantages of deploying an MVP and how to build one. If you feel, it's too technical and you're more of a business person, you could build MVP with us. Share your business ideas with us, let's get on a collaborative brainstorming session, and together, let's turn your intangible idea into a revenue-generating machine.