Impact of COVID-19 on Fintech Companies & Industry
Sector: Digital Product
Author: Chintan Bhatt
Date Published: 07/27/2020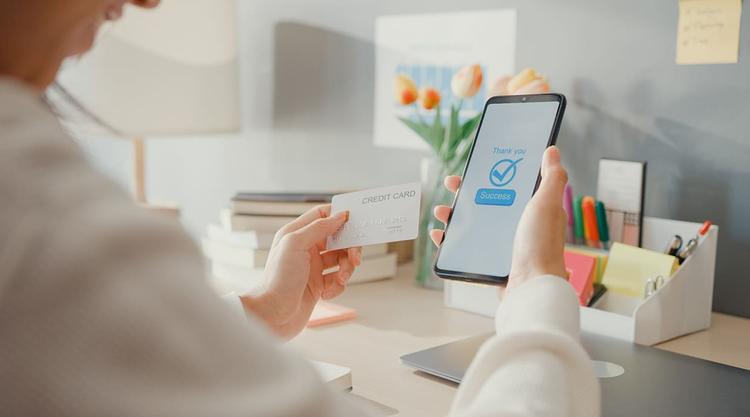 These are testing times. With six months of this year down, the remaining year looks bleak as well because of the sudden and rapid onset of Covid-19. So many plans rattled, so many businesses shut and so many employees left jobless, this pandemic is indeed taking a heavy toll on the life and livelihood of people across the globe.
And the worst part is nobody knows when this will come to an end. It seems like adoption and adaptation are the only two ways to get through this uncertain time.
At the time of writing this, the number of cases globally numbered around 16,441,814 with 6,52,602 deaths and 10,064,541 recoveries. Countries like the US, India, Brazil, and several European countries still remain a cluster.
With several countries imposing shelter-in-places and lockdowns, what has been hit immensely are businesses – across all industries and sectors. The pandemic is leaving a negative impact on most businesses, especially those that failed to leverage the potential of technology and adopt tech trends/infrastructure to scale or sustain them.
The disease has also rewritten industry standards and conventional approaches to working and living. Companies are laying off people, hiring only niche experts who would be inevitable, preferring virtual onboarding, offering work from home facilities, and more.
With several new normal protocols being unofficially introduced, the challenges only seem to keep increasing.
However, there is one industry that has been nothing less than a blessing during times like these – the fintech industry.
Fintech Industry Before COVID-19
With the seeds of the idea of cashless transactions and processes sowed a decade earlier, we are getting to experience their full potential right now, during a global catastrophe. For those of you who didn't know, close to $135.7bn was raised as funding in the fintech industry last year. Here are other fintech industry important statistics:
This year, the transaction value of payments done online or through a digital medium is anticipated to reach $4.8tn.
Not just that, the fintech industry is anticipated to grow at a CAGR of 25-30% between the years 2019 and 2025.
By the year 2022, the global fintech market is anticipated to reach a value of $26.5tn.
Fintech Industry during COVID-19
Despite facing hurdles, the fintech industry has managed to stay safe during the pandemic. In fact, it is one of the very few industries to see a rise in adoption because of the consequences brought in by the virus and the benefits offered by the industry.
Mobile banking, which is probably one of the most useful aspects of fintech for a common man, has been witnessing a significant rise across the globe. As of March 1, 2020, there has been a significant increase in the average use of fintech apps. The weekly usage has grown across these countries at the following rates:
Japan – 55%
South Korea – 35%
The US – 20%
China – 20%
rmany – 15%
While several businesses have shut and many retailers have filed for bankruptcy, this industry has not only managed to stay afloat but show growth as well. This brings the discussion to one of the other important aspects – the importance of fintech during Covid-19.
How does COVID-19 bring opportunities for the Fintech Industry?
Despite sounding fancy, the fintech industry hasn't shown growth or promise because of one particular benefit. There are several layers crucial for its progress. Let's look at some of them.
1. Contactless Transactions
One of the first rules imposed during the pandemic was social distancing. People have been asked to stay indoors and not step out unnecessarily. And even if they had to step out, it had to be for groceries and essentials.
This has been a strict protocol in several countries and people have been following diligently to an extent. An implied application of this protocol is also reducing physical transactions of goods and money.
People are finding it increasingly skeptical to exchange currency notes for the fear of contracting the disease. So, the easiest alternative solution in their hands has been digital payments. With so many digital wallets and payment gateways established, customers are increasingly finding it easy to transfer money to concerned people through apps.
Besides, WHO also has recommended going for contactless transactions rather than a physical exchange of currencies. According to Business Insider, the global cashless transaction rate stands close to $763bn right now and through the years 2021, 2022, 2023, and 2024, it is expected to reach $876, $941, $1023, and $1107bn respectively.
If you didn't know, digital payments is also one of the top fintech segments in the world with transactions numbering $6,669,201.
2. Banks Going Branchless
With people having to stay indoors, stepping out to work has been difficult. This is applicable to banks as well. With several banks working on skeletal manpower (less than 30%) to keep inevitable processes happening, offering regular banking services has been hindered drastically.
However, this only resonates with physical banking. For those of you asking how do banks use fintech, they offer distinct apps to let their customers make use of their services. Net banking is being utilized by people to request services, transact, settle, apply for loans, and much more.
If not for the fintech sector, accessing banking services at times like this would have been impossible. Right now, people who showed skepticism towards online banking services have gotten a taste of it because of forced lockdowns.
The Role of On-demand Economy in the Growth of Fintech Services
The on-demand economy and the fintech sector are complementary services, both individually and together offer the best of convenience to customers. Due to the same fact that going out is difficult, customers are increasingly ordering their preferred goods and services online and getting them delivered home.
One of the advantages of on-demand services is that they offer a diverse range of payment services in the form of distinct wallets, net banking facilities, debit cards, and credit card options, coupons, and more.
With several alternatives to physical currencies being accepted and because the fact that shopping hasn't stopped even during a crisis has further fuelled the need for fintech industries. If you look at statistics, eCommerce has continued to grow during the pandemic.
Is this the Right Time to Develop a Fintech App?
Well, it clearly is. This is the time for disruptive and life-saving ideas. Humanity needs game-changing plans that will offer people nothing but convenience. With the fintech industry showing steady growth during a pandemic, this will only continue to become a norm in the coming years.
If you have plans for fintech app development, we recommend you work on the plan and get started with its development pretty soon.
Wrapping Up
Despite news on vaccines making news of late, you never know when normal times would return. Or, we are not even sure what is normal anymore. At this time, what we need are ideas that matter, like we said.
So, if you're looking for a fintech app development company, get in touch with us. We would help you get the best app developed considering the current and forecasted market conditions.