When to Redesign Your Shopify Store – 10 Clear Indicators
Sector: CMS Development, Digital Commerce, UI/UX
Author: Nisarg Mehta
Date Published: 10/11/2022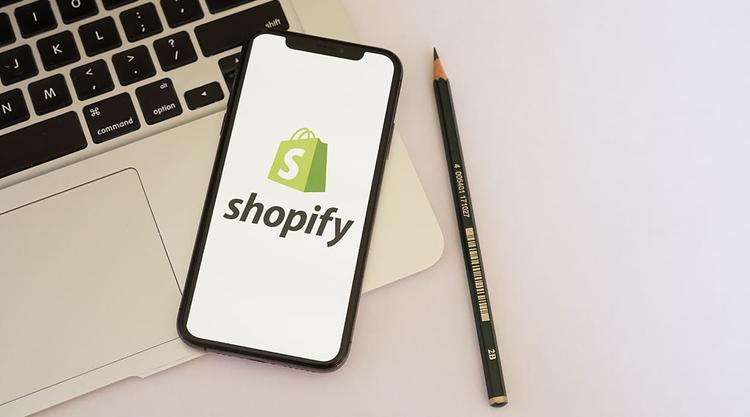 Your online store is the most crucial element of your online sales funnel. Whether you're into omnichannel or selling merely via online mode, you need to have the best-looking and performing storefront for your customers.
Aesthetics may not seem like a priority in front of a store's functionality, but they are important. A study by Dr. William C McDowell from Texas State University found that website design is a key factor affecting visitors' conversions into customers.
You begin your online store with a store design that seems 'appropriate' at that moment, but as you grow and add more items to your site, you lose sight of the design to stay focused on the sales you are making.
This is when you should consider the Shopify store redesign. But, how do you know?
10 Signs Your Shopify Store Needs a Redesign
For starters, if you have noticed a drop in conversions or a decrease in consumer interest in the last few weeks or quarters, it might be time for a 'new haircut.'
However, redesigning a website is a time- and resource-intensive process. Let's discuss some signs to look for:
1. High Bounce Rate
If your bounce rate is more than 45%, you may have issues. A high bounce rate signifies that customers and potential prospects are bouncing away from your store. A few reasons may account for this, including an uninteresting or challenging user experience.
If your bounce rate is high, you should assess your behavioral data to determine where customers are encountering issues or contravening with their goals. You should check your bounce rate over the past 30, 60, and 90 days to see whether it is higher.
Agreed, it's a tricky task to lower your bounce rate, but optimizing your navigation and search functions might be a good start.
Next, look for the pages where many visitors drop off and see if you can find ways to keep them there. For example, offer your visitors custom deals and bargains to draw them in.
Having personalized product recommendations displayed on your high bounce rate pages is another great idea. It will encourage store visitors to explore more items on your site.
2. Poor Mobile Conversions
Mobile devices (excluding tablets) generate around 59% of global website traffic. This means that if your Shopify store isn't optimized for mobile devices, these mobile visitors will leave because they will dislike the appearance of your website or find it difficult to understand.
Rather than putting down their phone and collecting their laptop, they will look for a competitor. They will, however, hit the back button and scroll for the next one.
But how do you know you need to optimize your website for mobile devices?
Finding out how many of your store visitors are using mobile, determining your mobile bounce rate (the same way we discussed in the previous section), and locating where these individuals are dropping off is crucial.
If your mobile optimization is inadequate, there is a good chance that your visitors will drop off on the first page or homepage. You may also have to determine your mobile conversion rate, which will tell you how many customers reach your site's finish line.
3. High Load Time
Google and other search engines consider page speed one of the essential aspects when ranking websites. Users prefer websites that load in less than two seconds, so your website should be similar.
Your page speed may be slow because of too many media files like images or videos or because of outdated codes. You can find out your page speed using Google's PageSpeed Insights as well as where the main slowdown points are, like the homepage.
It's best to use lazy loading to improve your store's loading speed. Lazy loading can have a significant impact on both your site's performance and your SEO. Without it, all images are loaded at full size, resulting in slow load times.
Talking about the images, there are image optimization apps that you can employ to keep your media load time in check.
Disclaimer: Don't reduce or remove the product imagery you offer to store visitors.
4. Not Secure Storefront
An outdated website exposes you to serious security risks. Ideally, security patches and customer data must be safeguarded to avoid such risks, and coding should be updated to the latest standard.
But, having more sales channels may make your Shopify store more vulnerable to hacks, something that would be detrimental to your business.
For starters, your website should provide users with a sense of safety. A green lock icon in the browser indicates that a site is secure. In this security system, a secure Hypertext Transfer Protocol Secure (HTTPS) connection is used to communicate between two systems.
Sensitive data such as passwords and credit card numbers can be safeguarded since HTTPS encrypts all communications between your website and browsers to prevent third parties from viewing them.
5. Search Rankings aren't Improving
Nearly half of all online purchases begin with a search engine, indicating that people start their shopping journeys there and then explore stores that are positioned higher on search results. Therefore, if your store does not appear on these results, your store design and content probably aren't working in your favor.
You check your search engine performance on Google Search Console, Google Analytics, or any other SEO tool that your team is using. Check if your organic traffic has gone down and your position for specific keywords (important ones) is falling.
It is time for you to redesign or update your website if you notice that your organic traffic has decreased or plateaued. First, you should investigate whether you last updated the content on your store. This information may include the pages you've added to the website, how optimized they are for search engines, and so on.
Also, make sure your product descriptions and metadata include keywords that match what you want to rank for. Also, look at whether certain design features are indexable. For example, you might want to ensure that your review widget is crawlable.
6. Changed Branding Elements Recently
Your store may have changed (with incremental improvements) over time if it's been around for a while. Changing tastes is not uncommon. However, when your storefront and the public view of your store on social media are different, you may have a problem.
For instance, if you have changed your brand logo and color guidelines, you'll have to implement the same theme in your Shopify store.
Moreover, things like a change in the product strategies can also trigger a need for Shopify store redesign.
Hence, you must evaluate the brand vision and determine whether the visuals are in sync across all customer touchpoints. Tiny details like font, tone of voice, and colors have a significant impact on audiences, and drop-offs may occur if these are inconsistent.
7. CTAs aren't Driving Results
It's crucial for every e-commerce site to have an obviously visible call-to-action button that tells visitors what to do next and, of course, aligns with your site's primary purpose.
However, if your CTA button interaction and conversion rate are low, it's time to make some changes to its design and positioning.
You can start by taking a second look at your store design from a third-person perspective. You need to answer if your call-to-action button is noticeable or does it gets lost in the rest of the webpage design elements.
It's a good idea to use a color that stands out from the rest of the page design to help visitors notice your CTA button.
Experts in e-commerce UI/UX often recommend using contrasting colors. It's also a good idea to make your primary call to action stand out from your secondary one. For example, use a bold color to emphasize the 'buy now' button and a lighter color to encourage visitors to 'create a Wishlist.'
8. High Competition in the Market
A website that looks dull or weak in comparison to others might impact your potential customers and the future of your brand. You may not be able to see it now, but keeping up with your competitors is critical to maintaining your status and not losing sales.
Look at your rivals' websites and see what they've implemented (or neglected) in order to discover where and how you can improve your store's user experience. Pay attention to crucial variables like the color scheme, content organization, user experience (UX), and page loading time.
E-commerce websites need to be maintained just as much as people, and at certain intervals, we may need to alter their appearance or even give them a big "makeover."
9. Features are Outdated
An e-commerce store is equivalent to a physical store; it needs maintenance and upgrades to keep up with the ever-changing environment.
While there are still plenty of brands that neglect their websites and view them as a "one-and-done" solution that caters to basic online needs, there are still many that do not think this way. When digitization is prevalent, technology and trends constantly evolve, and you must stay on top of the situation to keep up with your consumers.
It's imperative to maintain your Shopify store updated with fresh features every three months. We also recommend keeping up with website updates and avoiding procrastination. You can begin with smaller adjustments, like product photographs, videos, or hero banners. You may also add a new web page to your website now and then—whether it's to introduce a new product or collection or to update a policy.
10. Website Not Able to Showcase a Wide Line of Products
Not every Shopify store design can handle dozens of product lines. E-commerce brands have to make changes to their home pages, menu items, and category pages when they introduce new lines of products.
It's always recommended for brands to redesign their Shopify store in such scenarios. The best foot forward is to take help from UI/UX designers for every change you make to your Shopify store. This will ensure that you don't lose the effectiveness of your e-commerce website.
Time to Redesign Your Shopify Store
It's hard to say if rebuilding from scratch is always worth the time and money it takes. Is it? If your site is in decline, riddled with errors, or failing to meet its objectives, rebuilding might be your best option.
However, if your website is working correctly and you still receive requests through it, there is no urgent need to completely revamp it. Still, your Shopify website must be optimized correctly to avoid abandonment and lost sales revenue. An outdated look, on the other hand, will not attract customers. If you wish to redesign your Shopify website, contact our Shopify experts.