Why is Direct-to-Customer the Future for E-Commerce Brands?
Sector: Digital Commerce
Author: Nisarg Mehta
Date Published: 10/11/2022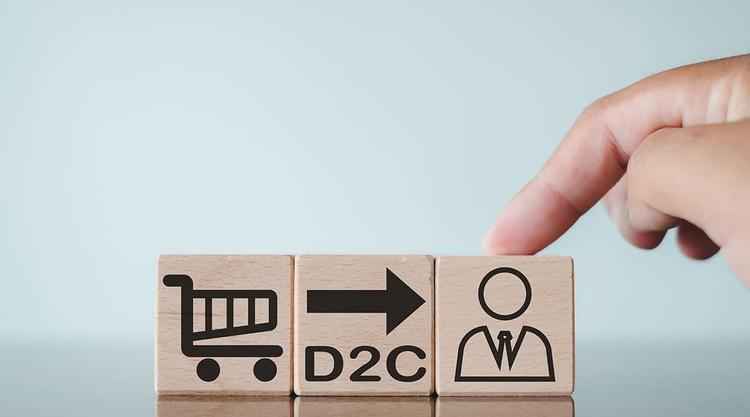 The D2C trend, also known as disintermediation, is a method of bypassing traditional supply chain intermediaries, such as retailers, wholesalers, distributors, and advertisers, to reach the end consumer directly.
Another survey reveals that 81% of consumers in the United States said they would buy from a D2C brand by 2023, making it clear that D2C represents a significant business opportunity. The presence of traditional intermediary businesses is a very real danger.
What is the Direct-to-Customer Concept in E-Commerce?
Traditionally, brands that have offered products for retail sale may still do so, but now directly to consumers. Previously, you'd know where to go if you wanted to buy a Nike shoe or a Miele vacuum.
Since consumers may now purchase directly from brands, they no longer need retailers to assist them in finding the brands they need. Traditional brands supply products to retailers, who then sell them to consumers.
In direct-to-consumer (D2C) sales, the brand reaches out to consumers directly, bypassing retailers completely. The brand may also hire employees directly to sell products. By bypassing retailers, brands may either sell directly to consumers through their official websites or sell directly to consumers through retail stores, as in the case of Nike shoes.
The brands use D2C to sell directly to consumers, but it also drives its own marketing efforts to consumers.
What are the Benefits of Adopting D2C?
The reasons why e-commerce brands will continue to shift to D2C are the following:
Leverage Omnichannel Commerce
Customers have a unified shopping experience, whether shopping at a physical store or online, using a multichannel approach known as omnichannel commerce.
According to Harvard Business Review, 73% of customers use multiple channels during their purchase journey. This means customers expect omnichannel commerce to be the norm everywhere they go.
It will cost you sales and lose customers permanently if you don't provide a unified experience to your customers. Here, every touchpoint your customers have with your company is vital to delivering a unified experience.
Having your own web, brick-and-mortar, mobile app store and serving the customers via these channels is the first step to omnichannel commerce. Here, all the digital and offline stores need to be connected to one another.
The good news is, building an omnichannel experience isn't a distant dream. You can simply consult Techtic to build omnichannel commerce for your e-commerce store.
Control Over Distribution Channels
Because there are several levels that products must travel through before reaching the end consumer, traditional retailers must ship them to a wholesaler, who delivers them to customers. The longer your supply chain, the more vulnerable you are to problems.
Problems in one link of the chain result in delays for everyone who follows. D2C retailers have less risk in their supply chains than ever before. The COVID-19 virus has destroyed the global supply chain, so keeping risks low is more critical than ever.
Compete with Established Retail Brands
D2C brands have the unique advantage of standing out from the crowd, where some traditional retail brands might blend in. Because they are free of retailers' interpretations of their products, D2C brands can be creative and express their unique values.
In fact, 70% of customers prefer shopping from brands that reflect their own principles. D2C brands, however, are challenged with convincing consumers that they can provide something unique.
Moreover, when consumers buy from a D2C brand, they do not have to stick to what retailers believe are popular items. Giving customers more options may be an effective method of driving them to the site.
Offer Products at a Much Lower Cost
The value of a customer's lifetime relationship with a brand, known as customer lifetime value (CLV), is a reflection of the company's profits. The higher the CLV, the better the profits are, and the healthier the business is.
As a result of the presence of more middlemen and a huge communication gap between the brand and the customer, the CLV of your business will be lower. A wholesaler and retailer will take a cut of your profit, resulting in a higher product price.
However, if you sell directly to customers, you will be able to keep more of your margins, thus boosting the CLV.
Improve Customer Experience
Establishing and maintaining a good relationship with your customer is an open secret. It's crucial that you contact your customers directly via every touchpoint with your brand during the buyer journey.
Building and maintaining connections with your customers is tough if you're selling your products through middlemen. You miss out on valuable information that you can use to drive your advertising efforts if you rely on intermediaries to market your products.
For instance, if you sell sneakers through wholesalers and retailers, you'll get relatively little consumer data. You can't collect consumer experience data, examine purchasing behavior, or understand purchase decision hierarchies.
On the other hand, if you were operating an online store, you could employ surveys, recording sessions, heat maps, and A/B tests to understand your customers better. Finally, you may cross-promote and up-sell to boost your profits.
Control Over Messaging, Brand, Data, and Reputation
Customers have become more demanding in recent years, and many brands have adopted D2C strategies in response. Control over pricing, customer data, messaging, product, brand, and reputation, in addition to control over everything else, is one of the driving forces behind this.
Customers can reach you through any channel, and you must offer them a high-quality experience. If you don't have total control over all of the touchpoints that your customers have with your brand, you're hurting yourself in some way.
In a legacy retail model, manufacturers do not have complete power. After a product hits the shelves, manufacturers are powerless to influence sales. At this point, all of the power lies with the wholesalers and retailers.
Manufacturers may only influence the sale by splashing more cash on advertising, but if the retailers have difficulty selling the products, manufacturers are likely to suffer losses. Hence, D2C is the best bet for brands.
Direct to Customer vs. Wholesale vs. Retail
Directly selling to customers through a marketplace, retail store, or website is known as the direct-to-consumer model.
Whereas, in the wholesale model, manufacturers sell their products in bulk to retailers, who then sell them to customers. Here, the retailer serves as a "middleman" between producers and customers.
However, in the real-world scenario, one shouldn't look at D2C, wholesale, and retail as contrasting concepts. In fact, a blend of all these is required in the current scenario, although the future may hold a preference for D2C.
D2C brands may seem to be in competition with their retail allies when they sell directly to consumers for the first time. Brands often unintentionally undermine the partnership with trusted retail partners as they work to enhance customer relationships.
However, trying to maintain ties with traditional retailers while not cutting them off from your brand's D2C reach is a delicate balancing act. It's usually a matter of creating a multi-channel marketing strategy and seeing your retailer as a real ally.
Top Examples of Brands using D2C
Following are the successful examples of brands using D2C to achieve heights of success:
1. Casper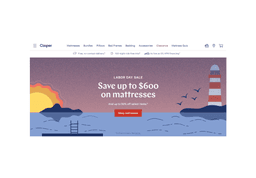 It was a terrible experience purchasing a mattress in the past. The mall was packed with bright lights, the stores were overcrowded, the catalogs were difficult to comprehend, and the salespersons were excessively aggressive. It also was difficult to find a mattress you liked or walk away with a hole in your pocket.
The Casper mattress company began in 2014 and, as of today, has sold over $400 million worth of mattresses. They cut out the retail overhead and middlemen (which resulted in lowered costs but kept decent profits) and emphasized the value proposition, which allowed them to quickly dominate the multibillion-dollar mattress industry.
2. Harry's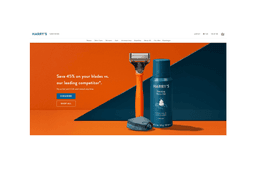 The razor industry was once dominated by the Gillette brand ("The Best a Man Can Get"), which was a duopoly with Schick. The $3.5 billion market was controlled by P&G's Gillette brand and Schick.
Harry's launched in 2013, with $450 million in funding, according to Crunchbase, and then purchased manufacturing facilities overseas to manufacture and manage its goods. Dollar Shave Club may be the fastest-growing digital razor company, but it's the No. 3 leader in shaving. Rakuten also reports that it is enjoying a sixfold increase in business.
Tips to Get Started with D2C
In their quest to introduce a new marketing and sale channel as D2C, brands must be careful with their strategy.
Following are the tips brands should take care of while jumping on D2C:
Don't Depend on the Marketplace/Retailers' Existing Audience
There's no secret that Amazon is an e-commerce giant. By skipping out on selling your items via its marketplace, you miss out on capturing the 63% of people who begin their product searches there. While you may still sell some products through these retail or wholesale platforms, you'll need to spend heavily on your own channels to make up for it.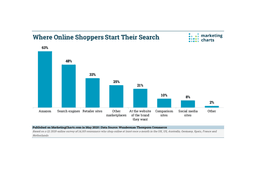 As a result, 41% of D2C brands plan to increase their paid and organic search investments as a result. Because of this, brands selling directly to the consumer must splash the cash on digital channels in order to gain the attention of Amazon customers.
Deliver an Exceptional Customer Experience
According to a report by Wunderman Thompson, more than 90% of online buyers consider the item in stock, product price, and imagery while deciding to make the purchase.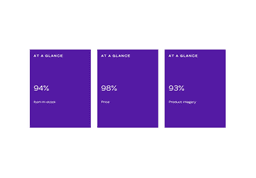 This is for D2C brands must ensure their customers have an excellent purchasing experience from beginning to end. You jeopardize your brand reputation by failing to ensure that the website, the goods the consumer receive in the mail, and everything in between is without issues.
Don't Sever Ties with Retailers and Wholesalers
There's a grey area when it comes to deciding between wholesale, retail, and direct-to-consumer strategies. One downside of including D2C is that wholesale and retail customers frequently object when one of their brands moves to D2C.
However, with effective and transparent external communication, brands can mitigate this issue. A fine example of this is Heinz. When the brand included D2C into its strategy, many wholesalers and retailers left worried.
To alleviate the issues, the brand issued a statement explaining the decision – We're offering free delivery and priority shipment for our retailers and wholesalers. Given the low product accessibility, we want to make sure that Heinz reaches every customer. Our online shop is for everyone, but with the packaging and delivery costs on top.
Partner for Order Fulfillment
Instead of mass distribution, D2C requires one-of-a-kind, last-mile delivery. Brands would either handle online orders themselves or work with retailers to handle them. Working with fulfillment services (like Amazon Fulfillment) is usually preferable if one is experimenting with D2C.
The return of goods purchased digitally is a major problem for digital-only D2C businesses. In 2021, $761 billion worth of goods was returned in the United States, a dramatic rise from the $428 billion reported the previous year.
D2C brands would require to invest in third-party logistics (3PL) companies or inventory management systems (IMS) to better manage return costs for their online stores.
Wrapping Up
Consumers' shopping behaviors are evolving rapidly, so brands should consider using D2C to adapt to a new era.
Whether they sell directly to customers through an offline store, or app or set up an eCommerce store through web channels, brands can establish a direct connection with their customers to increase brand perception and loyalty in new, untapped markets.