Google Cloud IoT Core: Everything you need to know
Sector: Future Tech
Author: Nisarg Mehta
Date Published: 03/19/2018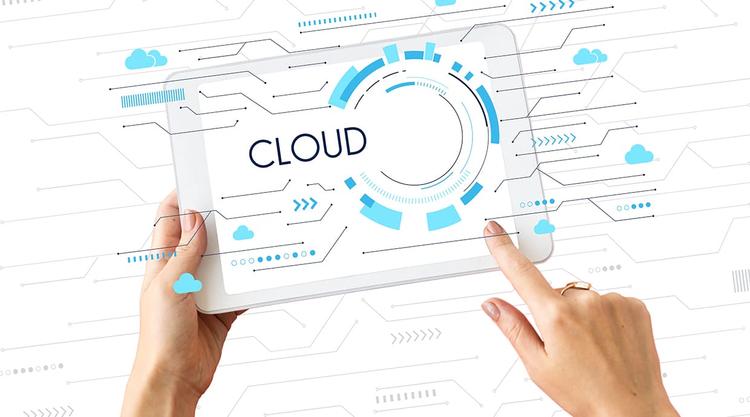 Cloud IoT Core stands to provide an end to end real-time solution for Collecting, Processing, Analysing, and Visualizing IoT data in association with other services on Google Cloud IoT Platform like Google Cloud Pub/Sub, Google Cloud Dataflow, Google Cloud Bigtable, Google BigQuery, and Google Cloud Machine Learning Engine. There are two main components to Cloud IoT Core, Device Manager, and Protocol Bridge. Device Manager facilitates configuration and management of individual device by giving the device a unique identity and authentication while connecting so that it can be controlled from the cloud later.
A Protocol Bridge provides connection endpoints with automatic load balancing and has inherent support for the industry standard MQTT and HTTP protocols that enable very few firmware changes for the conventional devices to be able to connect to the Cloud IoT Core platform.
The direct competitors to Google Cloud IoT Core are Amazon and Microsoft, both have products already available in the market. Amazon has AWS IoT Core, a managed cloud platform that leverages AWS services like AWS Lambda, Amazon Kinesis, Amazon S3, Amazon Machine Learning, Amazon DynamoDB, and Amazon Elasticsearch Service with built-in Kibana integration. Microsoft offers Azure IoT Services Space with various services like IoT hub a PaaS solution for connecting, monitoring and managing devices at scale and IoT Central a SaaS solution that use IoT Hub along with other Azure services to facilitate in building enterprise-grade IoT solutions.
Amazon and Microsoft own way much market share than Google, but Google is catching on fast. Google is already gaining a strong foothold in the market with their Device partners like the ARM, Cisco, Intel, NXP and Sierra Wireless that build hardware and software to link the physical world to Google Cloud Platform via Google Cloud IoT Core. Google's Application partners include Bright Wolf, Fog Horn and Zang they develop software to provision and manage IoT devices and connections, and provide insights into data generated.
Google current customer base includes Schlumberger oilfield services and Smart Parking company in New Zealand that helps customers to optimize parking through vehicle detection sensors to monitor occupancy of spaces other clients include, Blaze a bike-sharing service and Grupo ADO a Mexican bus operator. Google bills their clients based on the number of megabytes of data ingested each month i.e. data that has been transferred to and from devices that connected to the Google Cloud IoT Core.
Further to strengthen its position in IoT device management space, Google plans on the acquisition of LogMeIn's Xively business unit for $50 million. Xively brings real-time stream processing technology along with a rules engine that would help in running queries on the IoT Data to create visualizations and root cause analysis. Google Hopes to use Xively's features to deliver services to the enterprises that have business values creation from IoT Data at its core.
However there are certain restrictions with Google Cloud IoT Core platform, like for stream data ingestion and messaging GCP (Google Cloud Platform) offers only Google Cloud Pub/Sub whereas azure has Event Hubs, Service Bus for Stream Data Ingestion and Service Bus for Messaging while AWS has Amazon Kinesis for Stream Data Ingestion and Amazon Simple Notification Service for messaging.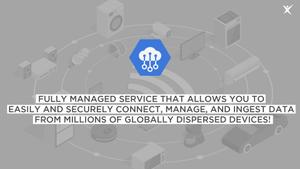 Google offers the most advanced per device public/private key authentication, where a device uses a private key to sign a JSON Web Token (JWT) which is then passed on to Cloud IoT Core for device identity, while a service will use the device public key (uploaded before the JWT is sent) to verify the device's identity.
Though Google has joined the IoT cloud market late it has definitely brought game-changing technology for its backing. As it has offered tight coupling of its Cloud IoT core with other services that include strong AI services of analytics and machine learning.
Google has always been big on AI, they have been leading in AI development with the help of Tensorflow an open source software library for building machine learning applications and releasing AI products like Cloud Machine Learning Engine, Cloud Natural Language, Cloud Speech, Cloud Translation, etc. Recently Amazon has also extended AWS support in the form of AWS Deep Learning AMI for Tensorflow framework along with other frameworks such as Apache MXNet and Gluon, Caffe, Caffe2, Theano, Torch, Keras, and the Microsoft Cognitive Toolkit.