Mobile App Development Market Will Grow Steadily Till 2025
Sector: Digital Product, Technology
Author: Nisarg Mehta
Date Published: 05/02/2018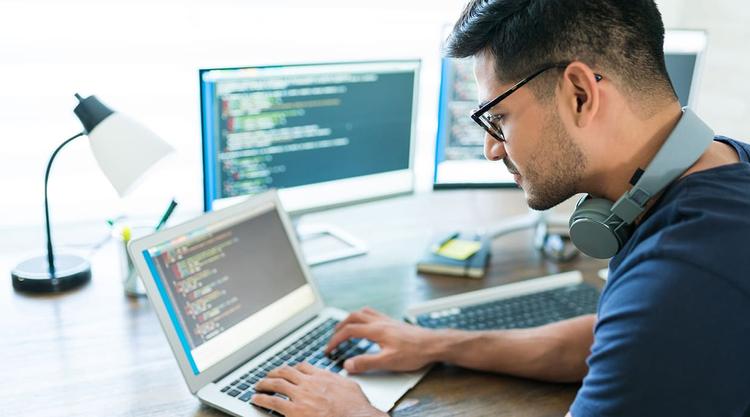 In addition, the traction gained by hybrid monetization models will impart significant momentum to the market for mobile applications. In-app advertisements and in-app purchases should spur further growth and may emerge as a key driver in this market. The mobile applications market should register significant growth in Asian markets such as India and China.
The popular app stores in modern times include Apple's App Store, Google Play, and Windows Phone Store. These stores play a significant role in driving app downloads usage, and monetization. Google Play offers an estimated 2.8 million apps, while Apple's App Store offers roughly 2.2 million apps to global smartphone and tablet users. These numbers include both free and premium mobile applications. They include mobile applications for music, games, instant messaging, news, photos, videos, utilities, calendars, maps, online search, social media, email, weather, etc. Surging global and regional demand from application users and the ready availability of mobile application development tools are some factors spurring rapid growth in the mobile applications market.
The primary operators in the mobile applications market will continue to invest time and resources in concerted bids to attract and engage with mobile audiences. Future trends will include highly secured mobile applications that will offer failsafe assurances to users in terms of data security and smart connectivity. New generations of mobile applications may be driven by artificial intelligence technologies, virtual reality technologies, and augmented gaming and entertainment systems. Driven by novelty, these applications will likely gain significant traction among mobile app audiences. Application developers may also work to adapt existing apps to emerging standards in a bid to match trends in app consumer markets. The monetization of mobile applications may gain further urgency in the future; this may drive the adoption of new revenue models and help the mobile applications market to expand further.
The current state of mobile applications has positioned this market extremely well to receive new technologies such as virtual reality. Application designers and developers are constructing new frameworks that enable the production of VR apps. Some of these are already available on various app stores and enable users to gain an immersive visual experience. We must note certain industries and businesses such as furniture stores, retail operators, and real estate players are exploring the use of VR apps to boost customer engagement. These trends should gain momentum in the future and provide further impetus to the growth of the mobile applications market. Similarly, the concept of instant applications (pioneered by Google) has the potential to power massive disruptions in the mobile applications market.
The demands of modern commerce will significantly boost the mobile applications market. Application developers are witnessing heavy demand for social media applications in the wake of immense popularity of platforms such as Facebook, Twitter, Instagram, and YouTube. Modern travel and tour operators are investing significantly in mobile applications in a bid to boost their businesses and compete for the customer's dollars. Mobile applications also help commercial organizations to market their products and services to huge numbers of individual customers. Further, the Internet of Things is expected to provide a massive boost to app usage and mobility technologies.
We have listed some of the drivers that should cast an outsized impact on the growth of the global market for mobile applications. The high velocity of innovation and developments in mobile technologies will spur the market to grow faster. The rapid proliferation of mobility technologies, consumer computing devices such as smartphones and surging consumer demand for mobile apps will power incremental growth in this market. In response, application developers are gearing to meet the rising demands from commerce and working to meet the insatiable demand for newer apps from app users worldwide.