How to Build an Auction Website or App like eBay?
Sector: Digital Commerce, Digital Product
Author: Nisarg Mehta
Date Published: 05/11/2018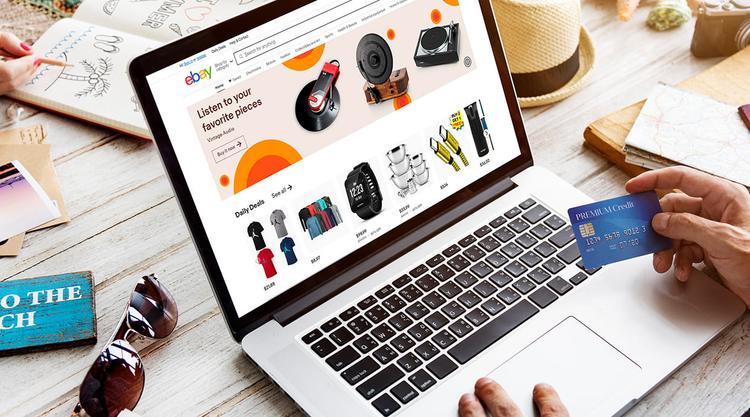 Mobile applications ('apps') represent a commercial enabler in the modern world. These apps operate on smartphones and connect consumer tablets; they help to boost consumer convenience and recreational abilities. An entrepreneur can choose to create an online auction app with a view to engage mobile audiences and operate a profitable business enterprise. We will examine some of the stages below. If you are one of the entrepreneurs who is considering to build similar app like eBay, PoshMark, Mercari, or Tradesy, please consider following points.
Define the Scope
The entrepreneur or online app enthusiast must consult with marketers, business analysts, domain experts, software developers, and project managers to assess the current scope of the online auction market. This will help the individual to create a sustainable business model and analyze the monetization techniques that can be implemented to make the product a viable commercial proposition. These are preparatory steps, which hinge on gathering and analysis of information.
Building Successful Brand
A successful online auction app can help a business gain widespread access to clients and multiple customer segments. The process can empower app owners and developers to explore new market segments, expand the scope of business operations, and widen the customer base. However, app developers and business owners must contend with certain facts such as slow initial engagement. This is natural because millions of apps populate major app stores; hence, a new product may take time to gain market traction. Entrepreneurs and developers must persist in the face of these realities.
Handling SCM & Logistics
Delivering goods to auction winners may pose problems in terms of supply chain networks and logistics. The app owner or operator may need to forge commercial links with professional logistics operators to deliver the goods. This entails co-ordination between the back-end of the app and the IT systems that power the business operations of logistics service providers. A failsafe integration between these elements can smoothen delivery mechanisms and reinforce the faith of the customers in the ability of the new business. App operators may consult with professional supply chain specialists in a bid to create the best operational procedures in these matters.
Security
The operators of an online auction app must reckon with the security challenges posed by this business. The digital framework that powers app operations must be robust enough to withstand potential hacking attempts and unauthorized online intrusions. Servers, firewalls, user interfaces, and payment mechanisms must be hardened in a concerted bid to defeat online malfeasance. The business operator may need to hire the services of full-time online security specialists and professional auctioneers that have significant experience in this line of work. The auction app itself will need incremental upgrades implemented with a view to smoothen the user experience over successive iterations.
Authentic Products
Fake products represent a major threat to the integrity and market reputation of an online auction app. Buyers and sellers must be assured that only genuine products are featured in these auctions. In line with this, the app operator must put in place mechanisms that detect and eliminate fake merchandise from appearing in the app. Every seller must be vetted in a bid to ascertain his or her intentions. Buyers and sellers must gain access to operational guidelines that specify strictures in no uncertain terms. Sellers that attempt to offer fake merchandise must be blacklisted and their membership cancelled at the earliest. The app owners can consult with product specialists to ensure only authentic products are listed for auction in the app.
Law Compliance
Laws pertaining to commercial taxation may differ in each geographical area or region. The operators of the online auction app must familiarize themselves with such legislations because operating a legitimate business must remain a priority. The applicable taxes on each transaction must be paid to the relevant authorities if the business is to operate over the long term. App operators must also make efforts to stay abreast of the latest developments in the domain of taxation in each jurisdiction. In addition, the auction app must remain off limits for prohibited goods and merchandise because listing such items can attract the attention of law enforcement agencies.
Awareness Campaigns
Online auctions are attracting significant levels of attention from entrepreneurs worldwide. The global competition may take a toll on an emerging business in terms of business performance and annual revenues. Therefore, the operators of a new online auction app must invest in publicity campaigns to ensure greater visibility for the new business. They must work to attract buyers and sellers of different product categories and expand the remit of the online auction business. App operators can also consider commercial collaboration with similar businesses and create refined revenue-sharing models. A sustained performance can help the new business to gain new clients and thrive in the long term.