Techniques to Help You Truly Understand Your Customers
Sector: Digital Product, Technology, UI/UX
Author: Nisarg Mehta
Date Published: 10/08/2021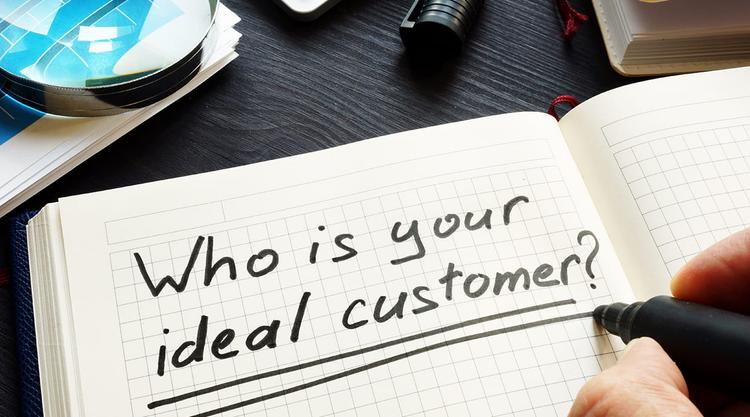 What happens if your Netflix account showcases the videos that you don't like or watch?
You won't watch too many videos, you won't be entertained, you'll start losing interest, and ultimately, uninstall the app.
If that happens, Netflix loses its valuable audience.
To prevent such a case with your digital product, you need to understand your customers.
Customers and their valuable input play an important role here. To develop a powerful and successful product, it is important to learn about them, know their thoughts and perspectives in equal measure. Target clients or managers can also submit their ideas that will help sustain the required needs and commitment. The new business will come in a stream, so to speak.
How to Understand Your Customers Before Product Development?
It is thus very crucial to comprehend your clients at all levels. The following are the methods that can be thought of –
1. Understanding the User Perspectives
Understanding your customers requires you to visualize their perspective and seriously examine the areas in which your customers interact with your product.
If you're working on an MVP or have developed one, you can take up the following tasks to understand your customers' perspectives:
Add empathy for your customers while looking at their demographics
Take the feedback seriously
Keep the communication alive between you and the customers through any mediums or channels
Involve social listening right from the beginning to ensure you don't miss out on good and bad things a customer talks about your product or service
When you understand their perspective behind using your product or service, it makes more sense of evolving your product or service with time.
2. Bring in technology to comprehend your customers
After the first step to understanding your customers, you need to bring in tools and technologies that can help involve your customers to interact or engage with your products and services.
This means bring predictive analysis, artificial intelligence (AI), and machine learning (ML) to not just understand your customers better but even serve them better.
With all of the data including perspectives and customer involvement, you can focus on building a product that's just right for your customers.
And when it's just right, no competitors can outperform you.
3. Four Key inquiries regarding your clients
If you're dealing with a field-tested strategy for another product or brand, set aside the effort to converse with imminent clients as you do statistical surveying. Doing this before beginning your business will assist you with seeing how to launch a product or how to deploy the apps, etc. that has a more grounded potential to succeed.
The more you think about your clients, the more adequately you can market to them.
Who is right? – Are your client's men, ladies, or both? Identify whether they're Millennials, Generation X, Y, or Z? Where are they from? These are all fundamental bits of information that you need to know.
What do they do? – Knowing how your clients make a living and what they want is an amazing way to focus even more clearly on your presentation.
What causes them to feel better? – Knowing what gives a client that valuable positive sentiment shine is critical to ensuring they become rehash clients.
What do they anticipate? – Understanding the assumptions is essential to satisfying those assumptions. Whether your customers want a quick promotion or daily customer support, knowing what they need from you is a big part of the battle.
4. Identify significant buyer sections
Segment splitting, psychographic, behavioral, and geographic are considered to be the four main types of the market split, but there are also numerous different methods you can use, remembering different variations for the four main types. The division enables companies to leverage their advertising budget plans to gain an advantage over competing companies and, more importantly, provide better information on the demands and needs of their customers.
5. Evaluate purchaser inspiration
Shopper Inspiration is an inner expression that leads people to recognize and buy products or administrations that meet conscious and forgotten requirements or wishes. Meeting those needs could encourage them to make a recurring purchase or discover different workers and products that are more likely to meet those needs.
6. Do a cutthroat examination
A serious investigation will help you assess your opposition by realizing its strengths and weaknesses. To find out how open the market is to your business and what works and what doesn't, you need to see how comparative organizations work. Serious research will allow you to assess the strengths and weaknesses of your rival in your mall and use powerful techniques to work to your advantage.
7. Consider your backhanded rivals too
Focusing on detours allows you to fundamentally expand your thoughts and your motivational base. Given that they are interesting to a similar audience, but in a unique space, the chances of discovering effective thoughts or connection openings are much greater than your immediate rivals have yet to tackle at this point. Most of the time, the focus is on sets of similar clients to satisfy a similar need or requirement.
8. How would you accomplish dynamic utilizing User Experience for your image/product?
Having criticism circles set up benefits everybody inside an association—from product development and client accomplishment to deals and showcasing. Gathering consistent criticism assists groups with getting what's working and so forth—and eventually convey something that clients truly need.
Decision Architecture: Many parts of the plan influence dynamic, including the visual design, the number of alternatives accessible, the kind of data given and how it's phrased, and numerous others. The impact of the plan on dynamic is regularly inconspicuous, yet amazing. One of the best approaches to plan for dynamic is to discover approaches to use individuals' normal conduct and existing dynamic methodologies.
Diminishing choices per page: This is called Decisions Per Page. For instance – Take a significant page from your interface and count the number of potential choices a client could make on that page. This incorporates activities (which consistently require a choice) or data that prompts a choice.
Visual signs: People reach inferences dependent on what strikes a chord right away. We give a great deal of significance to things that we review rapidly and things we would already be able to see directly before us.
Conclusion: It can be tricky, but it's possible
A complete understanding of customer needs is an essential part of any business. Tragically, meeting your customers' needs is difficult without putting off work. With the eight brilliant methods above, you'll be well on your way to better understanding your customers' needs and fulfilling their desires.