15+ Important Questions to Ask a Mobile App Developer
Sector: Digital Product, Technology
Author: Shreyansh Shah
Date Published: 04/09/2020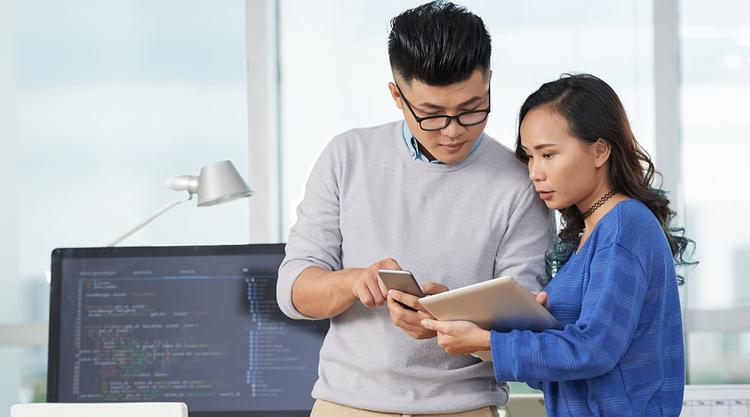 Companies across the world are taking the mobile-first approach to offer advanced experiences to their users. With the way we consume content today changing, developing a mobile app is the only action that will allow us to consistently cater to the increasing demands of our customers.
Though the decision is wise, you're now at a stage where you should take your next step carefully. Doing a Google search of the best mobile app development services could offer you tons of results but the real question lies in which company do you go ahead with.
Before asking question about mobile app development company, you should read some commendable mobile app development stats.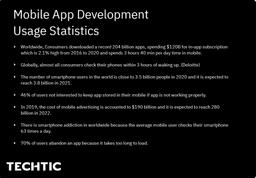 Mobile App Development Usage Statistics
There are a lot of factors to consider before signing a contract with a mobile app development company. And if you're wondering how you could go about doing it, these set of inevitable questions could help you find the service you're looking for.
10+ Questions to Ask Your Mobile App Development Company before Going Ahead
1. How do you Stand Out from the Crowd?
Firstly, there are millions of apps on different stores out there. For your app to stand out from the crowd, the developer should be equally unique as well. When you look at companies' websites and portfolios, you only have a visual clue of how good they are and if they could pull off your project.
But ask them about their USP and you will get more insights on their ideologies, thought processes and how they thrive in the industry. If the company responds with generic statements like customer service, client communication, transparent operation, commitment and more, understand that they are not the ones. Look for angles or approaches on the following aspects:
Understanding of target audience and user requirements
Implementation of modern development methodologies
Design thinking
Faster development time and more
2. The Average Size of Companies They've Developed Apps for
There is a general rule of thumb that you should never work with a company that's too big or too small for your requirements. When you work with a development company that's too big, you become just another client. And when you collaborate with a very small company, you often don't get what you deserve.
The trick is finding the middle ground. A company just the size of your business is the ideal choice. Ask them this question and look for answers on serving both big clients and small clients to ensure they take every project seriously.
3. Industry Verticals and Sectors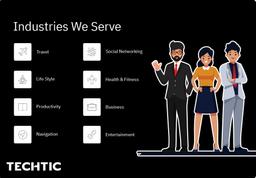 This question is to test the waters on their versatility. Now a company might be brilliant in developing travel apps but when given a project on fintech, they might fumble. A good development company specializes in developing airtight apps regardless of industries or verticals.
When you ask them this question, the most ideal response should be experience working with diverse industries such as edtech, travel, fintech, healthcare and more. This also ties back with our previous question where the companies are just the right size to have worked with ample commendable projects.
4. How do you Handle Projects and Pipelines?
This question will directly influence the development process once you start collaborating with them. Usually, chances are highly likely that companies tend to completely shift their focus on that one particular big project that comes in. When a big company approaches them for collaboration, they tend to put aside all other projects. This is obvious because stakes are higher.
That's why it's on us to be cautious in knowing about their projects and their pipelines to ensure our app development doesn't get delayed by them. If they have enough teams and solid workflows to handle multiple clients at once, it's a good sign. If you receive a generic response, you know what to do.
5. What are the Geographies you Get the Most Projects from?
Exposure matters. No matter how big a client they have, if their geography is limited to one specific region alone, clearly they won't have a global understanding of different markets. That's why they should have a customer base across the world with clients specifically from regions like the US, Japan, APAC and EMEA. The more diverse the regions, the more the exposure.
6. Your App Development Process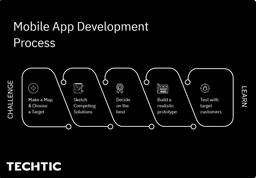 The company that you approach should not only have adequate tech infrastructure to develop your app but be abreast with the market trends and conditions. A lot of changes happen every other month that influence the way apps are developed and rolled out.
Your vendor must be aware of the latest trends and incorporate them into the app development process. From doing market research and identifying tech stack to wireframing and prototyping and testing, the cycle should be clearly defined.
7. Do you Follow any Specific Development Methodologies?
Development methodologies offer the edge and necessary advantages to make the process of app development swifter and more airtight. They offer optimized team collaboration, flexibility, a more efficient development process, added transparency and more.
Because of these advantages and more, development methodologies have become a norm in the app development community. Now, the vendor you approach should have implemented any tried and tested development methodology like Agile, DevOps or Kanban. If they have, it's a good sign and you could consider going ahead with them.
8. How would you Ensure My App is Delivered On Time?
This is one of the most crucial questions to ask your vendor because all other work surrounding your app has to be aligned to this date. Having a tentative launch date is essential and what is more mandatory that your vendor adheres to your deadline and delivers a stable app on time.
Because your marketing and other strategies revolve around this tentative date, you need to ask them about their promise of keeping up with the deadline. The answer you're looking for should involve aspects of the development frameworks we just saw, tech infrastructure, pulling in additional talent, utilization of app frameworks and more to get your app up and running on time.
9. Can you Refer Some of your Clients?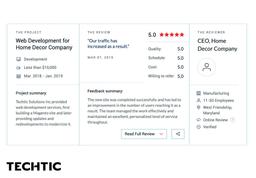 This question can either irk them or make them happy. There are just two outcomes. If they are skeptical about introducing their clients to you, understand that the collaboration had its share of hiccups and they are afraid that the client would share something negative about them. If they really cared, they would have learned from their mistakes and accepted the differences. Going ahead with such a company is a good choice.
If they are happy to introduce their clients, nothing like it.
10. What is your Communication Process Like?
Communication is the conveying of any updates or announcements regarding the development of your app. Communication also involves any anticipated delays in the development process and weekly demos of the progress. As an app development company, it is understandable that there would be a lot of factors affecting the development process.
But what is key is that the company and its associates should be mature enough to communicate any hiccups they face. We work with a lot of stakeholders and we are answerable to a bunch. It's only when things don't get communicated that altercations arise. To avoid this and pave the way for a fruitful collaboration, your vendor should effectively communicate all concerns and aspects of your app's development.
11. Question you could also Ask
The technical expertise of your development team and the frameworks they use for developing apps
How they hire mobile app developers
Whether they would hire app developers additionally to meet a deadline
Average age of the development team and experience levels
Whether you need to get apps for Android and iOS separately
The assistance they would offer to take our app live on respective app stores
Post-development support and more

Wrapping Up
So, these were the priority questions you should ask your development agency over any other question. The answers to these will give you a comprehensive idea of whether going ahead with a company would make sense or not.
Consider these questions as a data point to help you make an informed decision. With the time being right to venture into the app market, choose a company wisely and get going.