What is Staff Augmentation and How it can Help Businesses?
Sector: Digital Product, Technology
Author: Nisarg Mehta
Date Published: 03/11/2021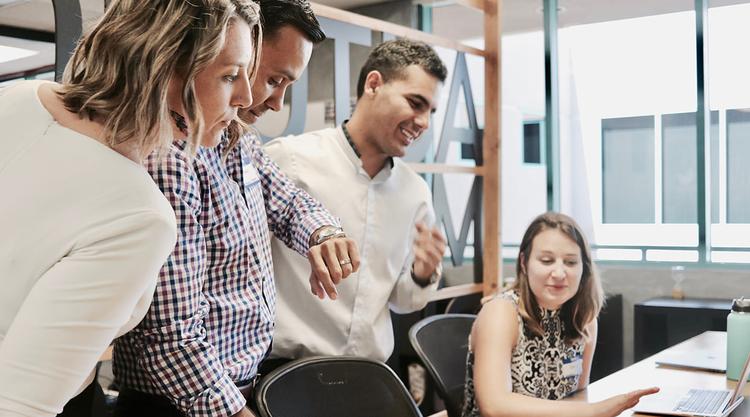 The staff augmentation business model has been transforming across various industries and domains. The reason behind its increasing usage is its highly competent model that bridges the companies' talent gap with cost-effectiveness, making it a profitable scenario for enterprises looking to scale up with the help of technology.
What is Staff Augmentation?
Staff augmentation is a business structure powered by an outsourcing strategy wherein the company's in-house teams are supported by hiring short-term skilled resources to back them and meet explicit business goals.
Having full-time employees for short-term requirements or only for complex projects leads to high costs to your organization, especially seen in the longer run. Furthermore, the conventional outsourcing procedures involve high risk, and you require a precise screening process to outsource your project successfully.
On the other side, staff augmentation can be easily used for short-term projects and blends a full-time team's effectiveness with the benefits of outsourcing a project. With all these advantages, staff augmentation services are in high demand within the software development and IT services enablement domains.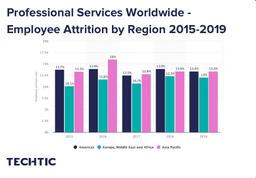 A hastily transforming organizational culture with the amount in the gig economy is creating crucial issues within the industry. During a 2019 survey, respondents from the USA reported an average employee attrition rate of 13.4%. However, the staff augmentation model can assist in reducing this rate.
What are the Benefits of Staff Augmentation?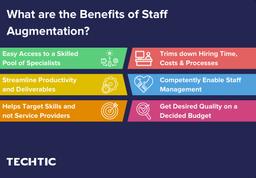 1. Easy Access to a Skilled Pool of Specialists
When enabling staff augmentation, your company merely decides the skills needed for the job, and the staff augmentation company will do the rest with competency and in lesser time. Staff augmentation methodology is the best preference if you want to build a remote team of software professionals. This approach even reduces the efforts involved in training these professionals.
2. Trims down Hiring Time, Costs & Processes
To organize and execute a recruitment drive is a highly time and resource-intensive task. It involves recruitment activities like creating a job description and posting it on diverse job portals, and further shortlisting candidates to have interviews. However, with the IT Staff Augmentation approach, the end-to-end activities of recruiting the best candidates are the staffing company's accountability.
If you partner with the precise technology service provider company, setting up and enabling your offshore development center is swift, cost-effective, and cuts-down many time-consuming processes.
3. Streamline Productivity and Deliverables
In the current scenario, hiring expert developers in the office premises is becoming difficult. IT Staff Augmentation Model can undertake this challenge inclusively. The model offers experienced professionals so unexpected resignations don't interrupt the project deliverables and streamline productivity quickly.
4. Competently Enable Staff Management
When matched to the outsourced services, offshore IT staff augmentation solutions deliver better control over the team activities. Additionally, teams can make better decisions without delay.
5. Helps Target Skills and not Service Providers
When you explore the best software developers, ensure you target skills-sets and not the processes involved to hire them. You can target the skill-sets you need and then select from the offered options.
For instance, if you plan to develop a mobile app using a particular technology, you should merely focus on hiring the precise mobile application developers with proficiency in building the apps with that precise technology, rather than dealing with different service providers.
6. Get Desired Quality on a Decided Budget
3 Ways Staff Augmentation Can Work Precisely For Your Business
Paying full-time salaries, allowances, and bonuses to the in-house staff can be costlier, particularly for small businesses. However, with the staff augmentation model, you can hire skilled professionals with the same quality of deliverables and productivity on your organization's decided budget.
3 Ways Staff Augmentation Can Work Precisely For Your Business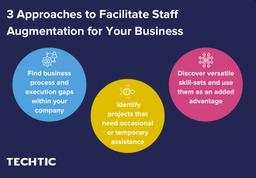 The staff augmentation model is useful when executed precisely. Here are three approaches that can assist you in supplementing your team with external resources on an immediate or temporary basis for business success.
1. Find Business Process and Execution Gaps within your Company
A scrutiny of the company's business processes can be valuable in finding the skill gaps that exist within the company. So, by investigating the current project requirements or planning for new projects, running a skill audit would lend a hand in finding the ability deficits.
After finding the gaps, you require analyzing whether the professional resources are needed for a long-term project basis or if the requisite is merely restricted to a specific project. In the second scenario, staff augmentation is the best approach to meet this type of talent gap.
2. Identify Projects that need Occasional or Temporary Assistance
Recruiting a technical professional on a project basis is a healthier decision as matched to hiring one on a job basis for a project that requires infrequent or short-term assistance.
Staff augmentation enables one-time projects which do not have an in-progress plan of extension. If you want to develop a web portal or a mobile application to meet your business demands, staff augmentation is an enhanced option rather than direct recruitment.
While the sustenance or support of the web or mobile application is a long-term task, it is recommendable to go for staff augmentation even in these use cases.
3. Discover Versatile Skill-sets and Use them as an Added Advantage
The professionals recruited on a short-term basis by the staff augmentation process also have added benefits of being more proficient in dealing with similar projects such as yours and put forward additional skill sets.
The wideness of acquaintance of professionals who face different types of issues by working on diverse sets of projects is beyond doubt more than one who has been working on a solo project for a longer span of time.
Here is How you can Hire a Team from Techtic Solutions
Techtic is known to provide custom solutions in web and mobile app development. We have built success stories for various startups and SME's across the globe by offering dedicated resources OR offer offshore development centers.
With Techtic, you can choose the right pool of resources/skills matching your needs and along with that, we offer robust infrastructure and tools that help to deliver each project successfully.
If this sounds interesting to you then let's discuss your requirement and we can arrange an interview to collaborate further.