How React Native Is The Future Of App Development?
Sector: Technology
Author: Hemant Kumar
Date Published: 11/19/2018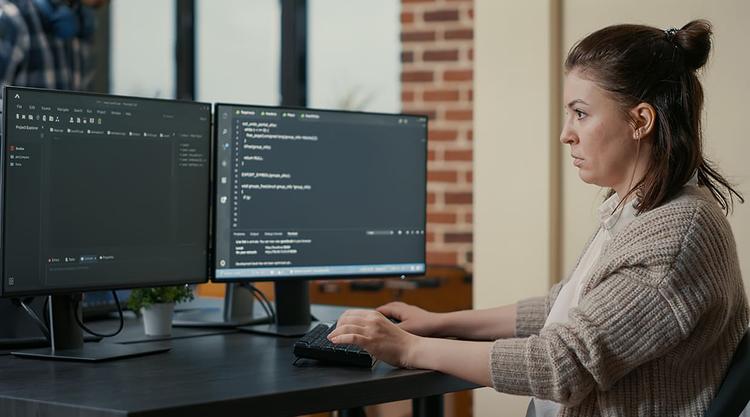 Developing dedicated apps for business has transformed from being a necessity to a priority in the world of competition.  The focus now lies in cutting down time for development cycles, optimal performance and quicker deployment. With hybrid mobile apps using React Native, Ionic & Xamarin penetrating the market in a big way, developers are looking forward for a single app catering to the device platforms as well as user experience.
The foremost advantage of using React Native is to enable the end users enjoy the native experience. At the same time, the same code can be shared between multiple operating platforms. As React Native uses JavaScript as the programming language, the framework has gained massive popularity.
React Native in app development: Its importance
Facebook's News Feed first deployed React native in 2011 and in 2012, it was integrated into Instagram. Leading business firms across the globe have realized the potential of mobile apps developed on this framework, due to its faster development cycle and flexibility. Besides, considering the massive revenues generated by mobile apps, the developers are incorporating this framework in their app building process. By 2020, mobile apps will be generating a revenue of $188.9 billion, through in-app advertising and app stores. Moreover, the continual demand for aesthetic appeal and seamless navigation of mobile apps have made it essential to embrace React Native for app development.
Today, top apps based on React Native include Microsoft OneDrive, Instagram, Uber, Skype and Flipkart, among others.
Key Factors Behind the Large-scale Incorporation of React Native
Integrating native code
Shorter development cycle
Better UI
Compatibility with third-party apps
Live updates
What Makes React Native the Future of App Development?
The massive popularity of React Native can be assessed from its market share. Statistics reveal that it happens to be one of the most starred repositories in Github. Here are the key reasons justifying the expensive integration of React Native as a framework for app development.
Faster Development Cycle
React Native enables developers build the mobile apps much faster. It has gained the support of a huge community of developers in recent years. As the project is open source, it offers a lot of components to be used locally. As a result, the reputed React Native app developers can experience a 30% shorter development time. Besides, it covers both Android and iOS, creating a layer of shared data over these platforms.
Compatibility Across Platforms
Initially, React Native had been introduced for iOS. Facebook realized its amazing features and capabilities and came up with its Android support. Presently, most of the APIs of React Native are cross-platform. This indicates that the developers can build both Android and iOS apps through the framework through a single codebase simultaneously. Moreover, one can conveniently embed the code to provide an authority that is more platform-specific to the app.
Native Functionalism
The nomenclature 'React Native' is based on the fact, that the apps developed in this platform function like any native app. Besides, the developers have realized that the popularity of React Native lies in its keyboard behavior, scroll accelerations, usability and animations. It helps in developing an interface consisting of native widgets for a flawless performance. It ensures a seamless operation of the most complicated apps, outperforming the actual native apps. Along with JavaScript, React Native serves as a framework to develop the most robust apps.
Live Updates
One of the most significant advantages of incorporating React Native in app development is its live update feature. As it involves an extensive integration of JavaScript, developers can push the necessary updates into the handsets of the users. This eliminates the necessity of going through the cycle of app store updates. As a result, the end users are able to get the updated versions of the app, doing away with the glitches of incompatibility due to older versions. The overall procedure becomes simple and streamlined, within the React Native framework.
User Interface
As a business leader, you must focus on the user experience of your apps. In case the interface of your app fails to appeal to the users, your efforts turn out to be futile. The reputed app developers integrate the React Native framework to develop a compelling interface. When you have an enriched interface, they are likely to explore the features you offer.
React Native will be shaping the future of mobile app building, with its flexible and diverse capabilities. You can approach the established react native mobile app developers to develop hybrid apps within the framework of React Native. Easy integration, reduced development cost, simplified maintenance and offline support are just a few benefits to mention. In years to come, React Native is likely to further streamline mobile app development.