Top 7 FinTech Trends for 2022 that Will Change The Landscape
Sector: Digital Product
Author: Nisarg Mehta
Date Published: 03/08/2022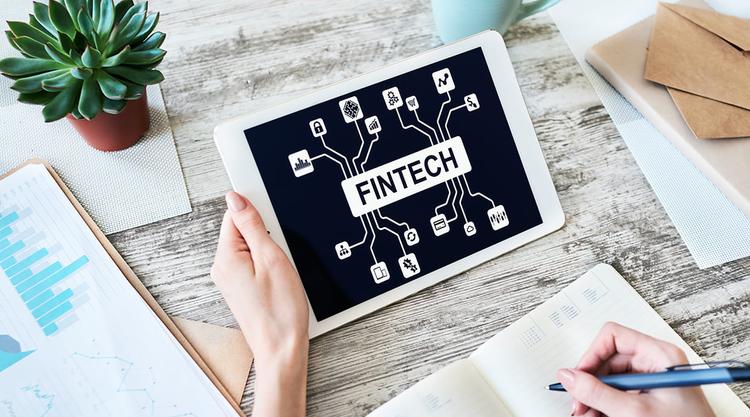 The financial technology (FinTech) landscape is continuously evolving for the last few years. Each passing day brings a significant change in the FinTech industry, and this is why it is crucial for banking and financial institutions (BFSIs) to watch out for FinTech trends for 2022.
The advent of new technologies in the FinTech landscape like AI, blockchain, RPA, have made it possible for BFSIs to enable digitization of their operations. We've already started experiencing countless FinTech transformations like payments via e-wallets, stock trading via mobile apps, and even applying for mortgages online.
2022 Will Only See Upsurge of FinTech
A few years back, when the pandemic hit us hard, many businesses across the world faced a loss of revenues and customer retention. Only a few industries could cope with the pandemic impact, and the banking and finance industry is one of them. The credit goes to financial technologies.
During the pandemic, the FinTech market saw a considerable upsurge. Both businesses and customers started realizing the significance of contactless payments.
A survey by Plaid found that 69 percent of Americans saw FinTech apps as their lifeline during the pandemic. Also, 73 percent of Americans believe that FinTech is the new normal, and they will continue to use FinTech apps even after the pandemic.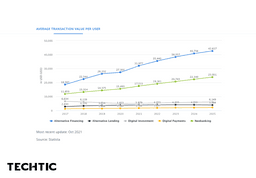 And the survey by Plaid appears to be true as in December last year, Statista predicted that the average transaction value per user for alternative financing and the FinTech trend for neo banking will grow exponentially in the near future.
Top 7 FinTech Trends in 2022 You Should Watch Out for
Although the FinTech industry as a whole is on steroids, several areas of financial technologies will find 2022 as a favorable year. Let's get to know them one by one.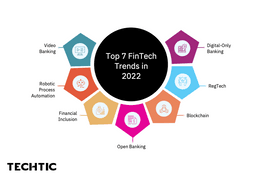 Digital-Only Banking
Digital banking has been around for a long time, but for the last few years, we've seen an increase in the number of banking institutions that operate only digitally.
These digital-only banks offer a variety of services like contactless MasterCards, P2P fund transfers, international remittances, etc.
The availability of digital infrastructure in modern times has made it possible for banks to minimize the customers' need to physically visit the bank to carry out transactions or avail other banking services. And this is the cornerstone of digital-only banking.
In a very short span of time, digital-only banks have gained popularity across the globe. Another reason behind the growth of digital-only banks is their lower operating cost due to less requirement of infrastructure and human resources.
Some renowned examples of digital-only banks are Chime (USA), Finn (USA), Digibank (India), Fidor (Germany), Mashreq New (UAE), and Revolut (UK).
RegTech
The increased digitization of the BFSI industry also makes it easier to conduct fraudulent activities like money laundering, phishing, cyber hacks, and data breaches. RegTech solutions are powered by AI and ML technologies and can help the industry to safeguard itself.
RegTech, aka regulatory technologies, helps banking and financial institutions manage regulatory compliance and processes. RegTech is an umbrella term that consists of several FinTech solutions designed for reporting, compliance management, and monitoring.
Managing compliance is cumbersome without the help of technology, especially when a banking and financial institution operates under different political and regulatory scenarios. For instance, rules such as anti-money laundering vary for every country. Whereas compliance, as simple as KYC and as complex as anti-money laundering, can be simplified using the regulatory technology services.
Blockchain
Research by Markets and Markets states that the blockchain market in the banking and finance sector will grow to 6.22 billion by 2023.
With numerous developments taking place, 2022 will certainly be a milestone year for blockchain technology in BFSI. Here are some recent developments:
Open Banking
Open banking is a FinTech trend for 2022 that was in hype last year too. Open banking facilitates financial transactions and information sharing over a secure network.
This technology is revolutionary and is bridging the gap between FinTechs and traditional banking institutions. Basically, open banking brings FinTechs and banks together by enabling information sharing across the banking and finance ecosystem.
A report published by Allied Market Research in 2018 stated that the open banking market generated $7.29 billion in 2018 and by 2026, it will generate $43.15 billion.
Financial Inclusion
According to the World Bank, 69 percent of the global adult population (roughly 3.8 billion) have a bank account or an account with a mobile money provider. Which leaves the rest of the 1.7 billion adults unbanked.
Moreover, 66% of the unbanked adults own a mobile device that can facilitate digital banking and financial services. Most of the unbanked population comes from developing countries where mobile device penetration is high, creating an awesome opportunity for consumer FinTech service providers.
It is noted that you don't necessarily require a smartphone to avail banking services. Payment services like m-pesa in Kenya can be availed via a feature phone.
Financial inclusion is a consumer FinTech trend that will accelerate the growth of the cashless economy.
Robotic Process Automation
RPA is the form of technologies implemented in a banking and finance environment to automate repetitive and mundane tasks that require human efforts.
Unlike the other FinTech trends that can operate as an individual entity, RPA in banking and finance is a FinTech trend that is already in place to reduce human capital requirements. Which allows BFSIs to offer their services at a much lesser cost.
The banking and finance processes that RPA can automate include customer onboarding, security checks, mortgage processing, account management, trial balancing, bank reconciliation statement processing, customer service, etc.
A very popular example of RPA in the banking and finance industry is FinTech chatbots, which are enabled by conversational technologies like speech recognition and Natural Language Processing (NLP). If you look around, AI-powered FinTech chatbots are increasingly becoming an essential element of BFSIs' customer service.
Video Banking
Earlier in this post, we've discussed that in their quest to increase operational efficiency, more and more BFSIs are reducing their reliance on brick and mortar setups and migrating their services online.
Getting the services online leaves behind a conspicuous service gap – the People and the human touch. BFSIs are bridging this gap with the implementation of video banking. As the customers know that they're talking to a human being, video banking sustains the trust factor between banking and financial institutions and the customers.
In fact, 48 percent of US millennials want their bank to offer video banking services. It is a win-win situation, as offering the services via video banking lowers operational costs by at least 50 percent.
Video banking doesn't only leverage video calling technology, but it also can make use of other groundbreaking technologies like facial recognition. For example, by using facial recognition along with video banking, banks can reduce the loan application time to just 6 minutes.
Conclusion: The Era of Connected Customers is Here
Gone are the days when internet banking could serve all online banking purposes. Modern customers want to avail most of the services via their mobile devices only, be it transportation (via Uber), shopping (via Amazon), or even banking. Hence, the digital and tech-savvy customers require their banks to go innovative and mobile.
Every other industry worldwide has developed an ecosystem of offering products and services via digital channels. And now is the time for banking and financial institutions to welcome the FinTech trends for 2022.