How much Does it Cost to Build Travel App/Portal for Bookings & Reviews?
Sector: Digital Product
Author: Abhishek Singh
Date Published: 02/07/2018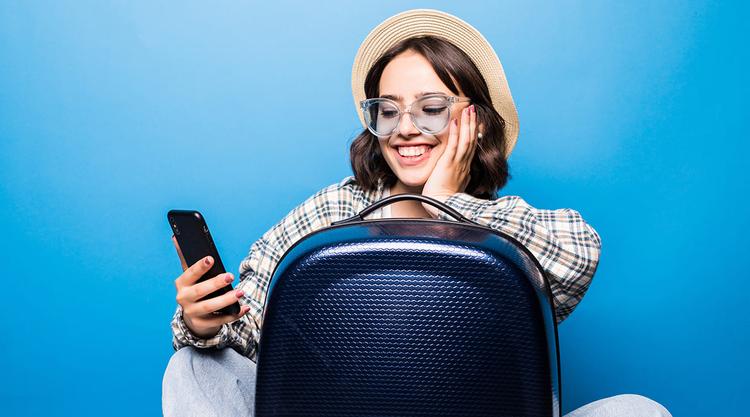 These days with the advancement in technology, we want and need everything within seconds. Now we can book, shop, pay, receive, download and browse with just one click. Even for travel enthusiasts it has become so easy to book hostels, train tickets, flight tickets and hotels.
All this is possible with the emergence of the various travel booking and portal applications. Whether you are planning for a long or short vacation, these applications are quite beneficial as they save your time and effort.
Growth in Travel Industry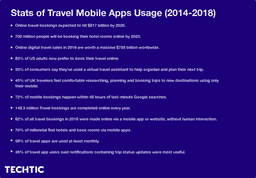 As the travel industry is flourishing day by day, it is becoming a jackpot for all the companies who are already engaged in the field of travel and tourism. Various travel and tourism related companies use travel technology solutions to attract more customers and control their business.
All these top travelling sites like airbnb, makemytrip, ibibo etc. are customer's favorite as they make it fast and easy for them to book hotels or flights. Perhaps, you need the following engines you get your travel portal started:
Hotel Booking Engine
Flight Booking Engine
Car Booking Engine
Tour Packages CMS
XML / API Integrations
Choice of business model
There are two different types of business models that you can choose from – B2C, B2B. One can select the business model according to the target audience.
1. Business-to-Consumer (B2C)
As the name suggest, this model refers to the practices that aim at selling products directly to the consumers. Following aspects come under B2C model –
Advanced search (by popularity, rating / price range)
Coupons and cancellation
Guest User Account
Multiple currencies and language option
Multiple location option
2. Business-to-Business (B2B):
This model focuses on connecting customers to companies and product. In short, it refers to a travel agent. It helps in the growth of your business. For a B2B add 30% to above cost.
Agents can build the package through customization
Multi-currency and language
Online bookable travel services such as Flights, Hotels, Car etc
Minimum monthly cost – pay as per use
Agents availability for 72 hours
Choose your technology
The very important step in the creation of a mobile app is to choose the technology that will be used in order to develop a mobile application. There are three types oft technologies that you can choose from based on their feature:
1. Native technology
In native technology you use native coding in order to build a mobile app. It caters to the needs of smartphones with iOS and Android.
2. Web technology
A web technology is another option to develop an app made using the various web technologies. You can also create a hybrid app by encapsulating web app coding into native container.
3. App Builder
There are various app builder software available these days which require zero effort as you need not to know coding in order to create an app. Get the UX and design you want and choose from a range of services provided by this software.
How much does is Cost to Build a Travel App or Portal?
One can develop travel portal on the various t-commerce platforms like car rental software, hotel booking engine, flight booking engine, bus reservation etc. But for that, you need to know the cost that you might have to bear while choosing the various travel modules –
1. Flight Booking Engine
Flight booking is one the most prominent service in the travel industry and global tourism. You may need XML integration that is provided by API or GDS consolidators. These consolidators are used to automate transactions by the company between the third parties and booking agents.
The cost of a flight reservation system with API integration costs 6K to 15K USD and for booking engine with GDS integration, you can add 25% to above cost.
2. Hotel Booking Engine
Hotel booking is another popular service in the field of travel. The system has stored information of the millions of the hotels all around the world and gives access to the information of any hotel, resort or other lodging facilities that you want to book.
A basic hotel booking engine's price ranges from 5K to 10K USD and any customization to the system can cost you more.
3. Car Rental, Cruise and Bus Booking Systems
Apart from flight and hostel bookings, car rental and cruise act as an addition to your travel booking engine. It helps in expanding your business and doesn't keep it limited to one service.
Usually, car rentals or cruise software costs 4K to 8K USD but the cost can vary if you choose single module system development.
Now skyrocket your travel business and make a brand out of your company. If you already possess the skills and experience required for the travel industry then travel portal software will push your business to the new heights.
Wrapping Up
Honestly, if you're planning to develop a travel app or a website, we really are proud of you. This is probably one of your best decisions as the travel industry is expected to soar to new heights in the coming years. Now is the right time to invest in it. And if you're looking for a reliable travel app/portal building company, get in touch with us. Our expertise is all you need to take your business across the globe and to wherever it deserves.