Xamarin app development company
.
Being the top Xamarin app development company, we build world-class cross-platform mobile applications for iOS, Android, and tablets. Hire Xamarin developers now.
Xamarin targets all platforms with the benefits of tools, cloud services, support, and training. Our team of Xamarin app developers has experience in building amazing applications using Xamarin – A Microsoft Company.
Xamarin app Development Benefits
01
Xamarin is one of the widely used framework owned by Microsoft for building cross platform mobile applications on iOS and Android.
Xamarin offers a seamless user interface
Has amazing controls and behaviour is seamless
Xamarin is an open source framework
Support for Xamarin is amazing
Assures upto 40% faster app development
Xamarin app development to build your own team.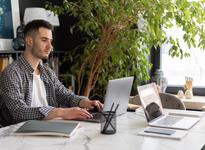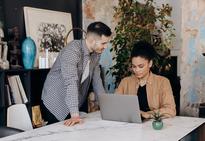 Our team of Xamarin app developers has the drive to create wonders for your business be it a startup or a corporation. We believe in making our presence count in your team by contributing to teamwork, enthusiasm, code quality, & above all, experience. If you have a product in mind and if you want to reduce your cost by hiring a dedicated resource with us, we would like to hear from you and identify how we can collaborate.
Backed by experienced developers, Techtic is a top Xamarin app development company that utilizes this cross-platform framework's abilities to help companies build apps smartly.
FAQs for Xamarin App Development
.
Featured Articles
.
On our blog, we write about trending businesses, digitization, product discovery & technology. Feel free to read through to identify how you can digitize your business.
View All