How can On-Demand Businesses / Apps Survive after COVID-19?
Sector: Digital Product
Author: Hemant Kumar
Date Published: 08/17/2020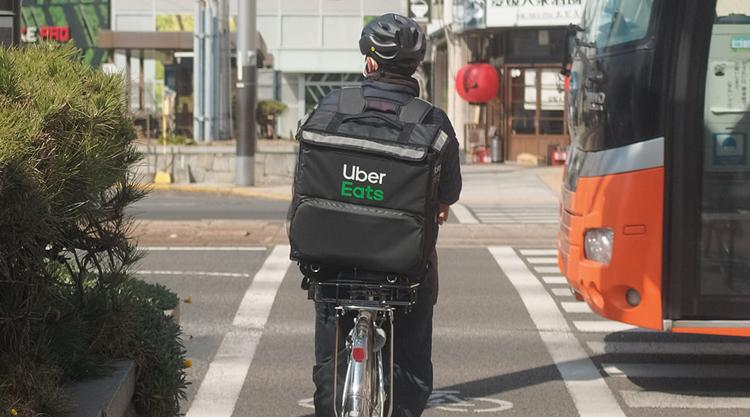 If you look up on-demand services online, you would read tons of articles that are written on the benefits on-demand app solutions offer, the way on-demand apps are valued in the economy, how the on-demand economy tackled the Covid-19 situation, how it is bound to grow in the coming years and more.
What is hardly written on is about the other side of the on-demand industry. Like every other industry, the on-demand sector also has its fair shares of challenges and shortcomings, which it is overcoming by the day.
There are a lot of places where airtight solutions are still awaited and emerging technologies are being implemented to solve some concerns. Well, because this had to be discussed as well, we thought we would dedicate an entire write-up to bring out some challenges faced by the on-demand economy.
If you are someone looking to venture into on-demand app development and launch your own business, it is fair that you should be aware of these as well. This write-up will only help you address such scenarios in your business and use your expertise and experience to come up with solutions to them.
Top 10 Challenges for On-demand Apps
1. Supply-Chain
To understand better, let us consider inventory and supply-chain as one entity with two complementing aspects. A well-maintained inventory acts as the foundation for a good supply-chain and vice versa. When an inventory is well managed, it is easy for associates to keep a track of goods that are about to go out of stock, the ones that are in excess, the ones that are adequate but would take time for fresh batches to arrive, and more. These are crucial for the smooth operations of your business.
If we had to break down inventory management into fragments, it would include –
Forecasting
Warehouse management
Backend technology
And logistics
Unfortunately, 46% of the small businesses in operation do not have a proper inventory management methodology in place or a way to automate this process.
So, supply-chain remains one of the most primary challenges for on-demand businesses. Products and services in the on-demand economy only reach home conveniently because of the proper availability of goods and materials. But when that is hindered, it creates a dominos effect of consequences in the chain.
As a solution, businesses should increasingly incorporate analytics into their supply-chain management systems. Doing so will fetch them a 25% surge in productivity, 30% gain in stock efficiency, and 20% increase in space usage.
2. Manpower
Another fundamental aspect of the on-demand economy is the workforce it employs to deliver its goods and services. This is a crucial aspect as it completes the purpose of the industry and its existence. What has considered a strength in the economy is also its weakness.
According to statistics, close to 22% of the American population has offered service in the economy. Over 70% of the workers are satisfied with their work and 33% of the service providers work for more than one platform.
Despite these numbers, we should understand that most employees are part-time workers, who await more lucrative opportunities. Jobs in on-demand are mostly seen as short stints until something bigger comes up for them.
Also, with the growing number of companies and employees, delivery associates also feel the clutter in their work. And when an associate leaves, the business has to repeat a set of processes like background checks and more before recruiting.
3. Delivery Delays
Delivery delays are extensions or the consequences stemming from poor inventory management. However, over the last couple of months, delivery delays have been brought in because of unexpected reasons like the global pandemic.
Due to the viral outbreak, a lot of countries imposed severe lockdown protocols which restricted the free movement of people and logistics. This resulted in the creation of backlogs, where deliveries across the globe were delayed. Though this is new, this will be an inevitable addition to the list of challenges faced by the on-demand economy in the coming years.
4. Change in Market Behavior
The market is volatile. We have to accept this before we proceed with starting a business as this mindset would ensure we are open to changes all the time. From a consumer perspective, the mind is undecided about a purchase or a brand most of the time.
Ads, campaigns, messages, and brand engagements influence the minds of customers to an extent that makes them visit particular websites. But mostly, consumers open an eCommerce website with an open mind. Here, the major influencers are –
Pricing
Estimated date of delivery
Reviews
Checkout convenience
Deals and discounts
It would be difficult to pinpoint what influences more to a customer or predict what somebody would end up buying. In a given month, if the sales of one particular brand have increased, chances are it would stall the following month. This volatility costs businesses a lot.
5. Competing Apps
Witnessing the boom and growth of the on-demand economy, a lot of people have the idea to launch an on-demand marketplace of their own. They choose a niche closest to their experience and roll out an on-demand service. Digitization of retail stores comes into the picture as well.
If you didn't know, there are close to 30.7mn small businesses in the US and it takes only less than a week to start one with an estimated budget of $5,000.
With this, the market becomes too cluttered, leading consumers into a zone of decision paralysis. It happens when people are presented with too many options to choose from and they end up choosing none.
Also, each new service offers a massive first-time discount and deals that attract people but lead to app abandonment as well. So, the onset of a new on-demand service is a challenge in many ways.
6. Customer Retention
Another layer to the problem we discussed as part of competing apps is customer retention. Distraction is the right word here as there are several distractive entities present from allowing customers to be focused or loyal to one particular brand or business. Deals and discounts sometimes outweigh brand loyalty and retaining customers is not just a concern but a pandemic as well.
Apart from the competition, customer retention is also influenced by several concerns stemming within an organization or business such as poor customer experience. 82% of the consumers in the US revealed that they stopped buying from a particular brand because they offered poor customer service and only 60-70% of the affected consumers would come back if companies dealt with their problems nicely.
Poor customer service is also a reason why people switched brands.
7. UX Design
Another huge challenge faced by the on-demand economy is poor UX design. Sometimes, companies go overboard in terms of their design and make it too complex for customers to make a purchase on the pretext of simplifying things.
A badly designed UX not just causes reduced website traffic but complete brand abandonment as well. Understand that 50% of users wouldn't bother using a brand if its mobile version is badly designed even if they like that particular brand. And 52% of the users would hardly engage with such brands.
8. Cost of Development
One of the major challenges on-demand businesses face is the development of a solid on-demand app. This is usually due to the pricing associated with on-demand app development. A neat application is one that is custom designed and built considering the unique requirements demanded by the niche a business intends to operate in.
However, a lot of aspiring owners have less capital to invest in getting an app developed without realizing that it is the fulcrum around which everything else revolves. Thanks to this, owners settle for on-demand app development companies that offer half-baked applications or websites that again result in brand abandonment by consumers.
9. Maintenance and Uptime
A technical aspect here is the maintenance and uptime of your app or website. For the uninitiated, this denotes the 24/7 availability of your website on the internet. If poorly configured or if a server is not designed for scalability and sudden influx of traffic, it will lead to the app or website taking too much time to load or in the worst-case scenario, not opening at all.
Such instances project a poor brand image in the market and tend to question the credibility of the business.
10. App Abandonment
It is not an achievement for a business to make a potential customer download your app. Success lies in retaining the app and visiting it often. App abandonment is a real challenge, especially in the on-demand sector.
App stores are some of the highly congested areas online. Your business is not competing with other on-demand apps in the first place. It is, in fact, competing with other millions of apps to find a space for itself in the phone. So, when it comes to phone space more than convenience, users wouldn't think twice before uninstalling your app if they don't find it really useful.
According to reports, dropouts start happening after a 14-day mark and extend till three months until users completely decide to remove your app from their phones.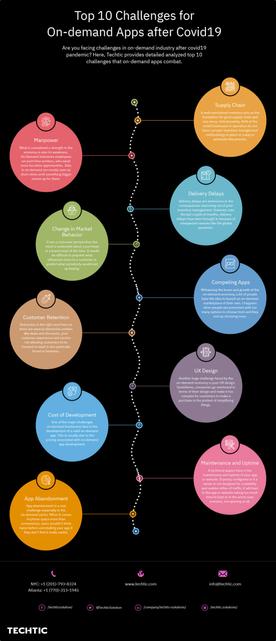 Wrapping Up
So, these were some of the challenges faced by the on-demand businesses on a daily basis. We believe you now have a comprehensive picture of the economy and not just one-sided information.
This will make you think out of the box when it comes to setting up your business and launching it. If you are looking for a solid on-demand app development company, you could reach out to us. We would ensure you don't have to go through most of the points we discussed here.