How to Resolve Several Pain Points in Customer Experience?
Sector: Digital Product, Technology, UI/UX
Author: Nisarg Mehta
Date Published: 05/31/2022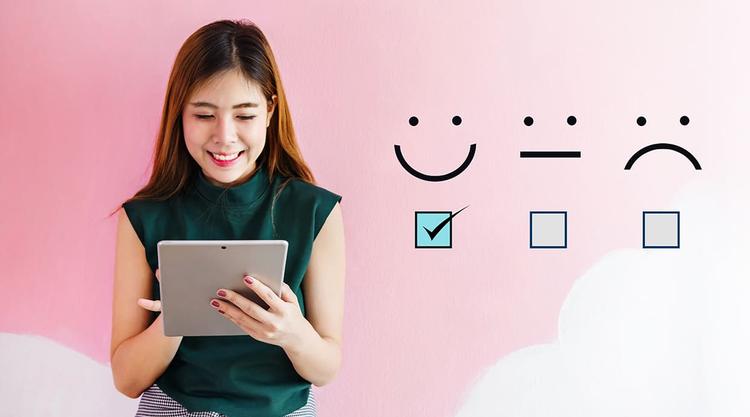 We've been talking a lot about pain points in customer experience recently. It has become more evident that prioritizing customer experience is a primary goal of SMBs (small to medium businesses) to win over new prospects than last year, but a key competitive differentiation in many cases.
But how to mitigate the CX pain points?
One way is to classify customer experience problems. You can start by considering how to upgrade your product or services according to your customers' concerns and what you'll need to keep them pleased.
For example, suppose your prospects' primary concerns are financial. In that case, you could emphasize the benefits of your product in the context of a reduced monthly subscription plan or emphasize the enhanced ROI that delighted customers have after becoming a client.
While this classification method is a solid start, it's not as simple as recognizing price as a pain point and claiming that your product or service is less expensive than the competitors. Many potential clients' difficulties are multi-layered and complex.
That's why you need to look at your customers' experience pain points holistically and promote your organization as a solution to a range of problems, not just one particularly difficult one.
What are the Pain Points in Customer Experience?
Indeed, a pain point is a specific issue that your company's potential clients have. Also, you can think of customer experience problems as difficulties. Customer experience pain points are as broad and varied as other problems with your prospects.
However, not all customers will be aware of their problems, making marketing challenges. You'll have to appropriately help them understand they have a problem and persuade them that your product or service will help them fix it.
Although a pain point in customer experience can be a single problem, big or small, it is best to discuss them into two types to make understanding simpler.
Types of Customer Experience Pain Points and Their Solution
Generic Offerings
According to the research, we've found that over 76% of customers expect companies to understand what they want and to provide their service accordingly. As a result, the very best businesses go out of their way to personalize their service for their prospects and customers.
This boosts conversions and customer retention, with roughly 24% of customers saying they are more likely to do business with a company that provides individualized service. So now, let's look at a few aspects that explain how organizations can achieve this personalization for their customers.
Data:
Almost every company has information about its consumers and prospects in an ERP system. Most current ERPs, like Dynamics 365, have CRM modules with this functionality.However, while many SMBs embrace and implement CRM technology (91 percent of firms with more than 11 workers have one), only 69 percent of them use it to target consumers. Therefore, organizations should employ them efficiently in these situations.
Segmentation:
One method of making good use of consumer data is segmentation. The core premise of segmentation is that you may automatically evaluate and exploit data by segmenting your consumers into distinct groups based on essential criteria like their behavior, geographic location, demographics, etc.Instead of employing a one-size-fits-all strategy, this allows you to get a lot more bang for your buck by personalizing the experience for your clients.
Omnichannel:
Customers can connect with businesses through a variety of platforms. Successful businesses recognize this and use several customer touchpoints, including social media, text, email, website, app, etc., to communicate with their prospects and customers omnichannel strategy allows firms to generate a range of touchpoints throughout the buyer's journey and engage customers to the maximum degree possible.Those with the best omnichannel customer interaction strategy keep around 89 percent of their customers, whereas companies with the worst omnichannel strategies retain only 33 percent.
Poor Website Experience
Around 57% of customers won't recommend a business with a poorly designed website on mobile. So without exception, a modern company must offer customers a positive website experience that is at least on par with competitors.
In this digital era, customers are more demanding in their expectations regarding an organization's website and are unforgiving of poor experiences.
Also, please note that if your site is outdated and needs a refresh, there's no better time to do it than the present. So now let's move toward the solution to this: how are businesses fixing this?
Optimize for mobile:
Optimizing your website for mobile users is crucial—perhaps the most critical component of website development. With so many clients socially separating themselves and preferring online business contacts to in-person interactions, your website is your shop.This has raised the stakes for mobile optimization, with those who can provide a quick and easy-to-use site enjoying the benefits.This component of the consumer experience is so crucial that Google has declared that it will incorporate how well a website operates on mobile into its ranking algorithm, thereby penalizing sluggish and clumsy websites by decreasing their rankings in search results pages (SERPs).
Leverage technology:
After reading the preceding paragraph, I'm sure you're concerned about how to give an excellent online experience to your consumers. Don't be concerned anymore. One method is to serve them promptly and effectively using readily available technologies. Have you ever noticed how frequently an AI chatbot widget appears on a website these days? Many websites implemented their chatbot to offer customers an easy and quick way of dealing with common queries they have.Users are becoming more amenable to communicating with AI technology. It means they can obtain a response fast, which is why chatbots have grown in popularity in recent years. Customers receiving a fast response from a business is the number one projected use case for chatbots.Of course, human engagement in customer service will always be necessary, but simplifying it when feasible through the use of AI has shown to be a successful approach to improving the customer experience.
Offer an app:
Many businesses may believe that apps are superfluous, but the fact is that many SMBs would benefit from providing an app to their customers. In addition to the data gathered by having clients log in to an app rather than visit a website, mobile apps achieve greater retention rates and offer another customer engagement channel for businesses.Furthermore, users are more likely to spend time on an app than a website since apps are developed mainly for mobile devices, which helps with optimization.Apps for even small enterprises on meager budgets can develop mobile apps with simplicity thanks to new technology like low code.
The pain points in customer experience can also be defined on three different levels. So let's dig deeper.
3 Levels of Pain Points in Customer Experience
End-to-end customer experiences that satisfy user goals as effectively as possible are the primary goal of UX specialists.
To that end, we perform user research to learn more about our users, their requirements, and the barriers they may have in meeting those needs. We refer to these obstacles as pain points or issues with a customer's experience with a product or service.
In describing a pain point, the word "customer experience" is critical. In this blog, we've characterized customer experience as including three levels: the interaction level, the journey level, and the relationship level. Consider the following instances of customer experience problems at the following three levels mentioned:
Interaction-Level Pain Point
We've all been there: we contact customer service, explain our situation, and are directed to another department that can handle that request. As a result, we not only squander time, but we also have to explain our problems repeatedly.
Furthermore, the information we are given frequently has inconsistencies. This style of conversation wastes time and leads to misunderstanding.
Journey-Level Pain Point
You have recently purchased a car. After ordering it, you were alerted that the car would be delivered 6 months after your order date. While this wait time was disappointing, it was somewhat expected given the high demand for vehicles during the pandemic.
However, after the 6-month wait, you received a call that a car would be delivered while you were scheduled to attend your convocation. Upon calling customer support to reschedule, you were given a choice to take the assigned appointment or reschedule your delivery appointment for another 4 weeks.
After reading this example, we can observe that the journey's most significant pain factor was the considerable time between starting and finishing.
In addition, the lack of upfront communication regarding wait times, the requirement to call customer service to reschedule the delivery, and the lack of flexibility in appointment schedules are all additional customer experience pain factors.
Relationship-Level Pain Point
Many users pay for a Viu subscription to watch TV programs online. However, they're still required to see advertisements regularly. This is unusual compared to other OTT platforms (such as Amazon Prime and Netflix), falling short of user expectations.
These ads can be a significant hurdle in customer experience with Viu; their faith in the firm can be eroded due to the financial commitment they've made without equivalent value.
This example shows that pain points are diverse; they can be broad or specific, severe or relatively insignificant, and obvious or hidden. So, the first thing you should have in mind is to identify pain points to create solutions that address users' real needs.
3 Simple Steps To Resolve Pain Points in Customer Experience
Identify How to Solve the Pain Point, and Your Customers Know Too
Once you've discovered a client's pain points, you'll need to devise a strategy to address them. The solution will differ significantly based on the customer's problem and what your firm can provide in terms of a solution.
It's also critical to ensure that your customers understand that you're fixing this problem. Therefore, your marketing materials should include information regarding how accessible your firm is for communication and the range of alternatives you provide.
Address Common Pain Points
Many customer issues may be resolved without a significant investment from your firm.
For example, if most of your customers complain about rude behavior by your staff, you can address this issue very easily. Just research what customers consider impolite (apart from the obvious) and train your workers to deal with angry clients without the conversation running out of control.
Provide Transparency and Clarity
There's nothing wrong with guiding customers toward a brighter future. Tell your customer if you're making improvements to solve trouble issues.
If you're already done with the changes, sharing the narrative of how you discovered and fixed the problems is a great way to demonstrate your love for your experience. Customers will have more faith in your brand since they know you value your experience.
Wrapping Up
Customer expectations have shifted in recent years regarding their interactions with businesses. Differentiating oneself from the competition requires a business to recognize these expectations and address them through advanced technology.
Talking about advanced technology, Techtic is a digital transformation company that helps businesses adopt technology to their core.
If you find any technological constraints within your digital infrastructure that are challenging to solve, Techtic is your best foot forward. Reach us today.