What are the Unique Features of Shopify You Need to Know?
Sector: CMS Development, Digital Commerce
Author: Kishan Gediya
Date Published: 11/10/2016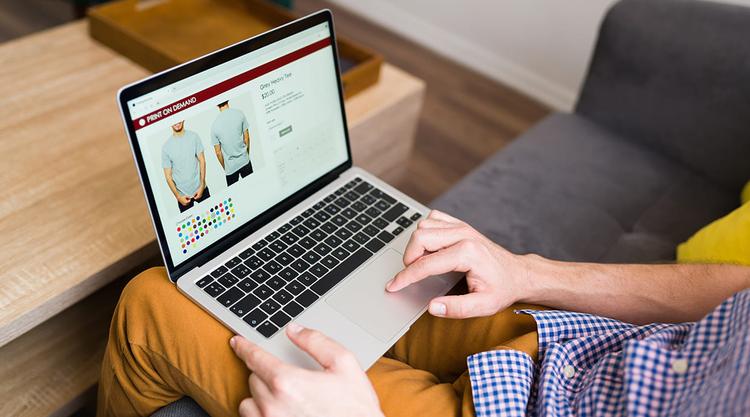 When we are talking about competition and e-commerce platforms together, Shopify is the best idea to boost your productivity and return of your business. Basically, Shopify is an e-commerce idea to develop a customized online store and boost business activities. This customer-oriented approach is user-friendly and takes care of your organizational goals. With zero transaction fees, Shopify plus provides greater storage for products and services. Our clients will get countless product listing facilities along with unlimited bandwidth.
Irrespective of the size and structure of the organization, Shopify plus is suitable for small, medium, and large enterprises to reach their business peak. Shopify is a next-generation facility that offers a cloud-based platform for the integration of online businesses.
Features of Shopify
1. Cost reduction in development:
Competency in the field of marketing and web development is the best way to reduce development costs. There are no bug issues with Shopify plus that lead to conflict. From server to storage, you will get each and every facility at competitive prices. Also, it helps in achieving enterprises' goals and targets. Shopify plus is an integrated solution for online marketing which includes the complete package of storage, bandwidth, numerous product listing that ultimately reduces the cost of development.
2. Clear pricing mechanism:
Prices of Shopify plus have different ranges according to the needs and requirements of the customers. One can opt for monthly, quarterly, or yearly price packaging. Various value-added features are inclusive in the set price range that offers smooth functionality at the same cost.
3. Constant technical support:
Shopify plus has a skilled team to assist the client 24 by 7 and resolve the queries. This technical assistance and support have no additional charge because the idea behind this thought is to furnish the maximum customer satisfaction and incorporate their suggestions in our work. Get easy access along with maximum support.
4. Agile marketing:
The agile approach is easy to use. Even a non-professional person can handle the agile-based marketing idea. This base is equally good for small and medium enterprises to immune their online business from the competition. We use agile marketing in Shopify plus to get rid of SEO problems and to enable users an easy understanding of the work. Shopify Plus makes your online store effortlessly smooth and functional.
5. Vivid and bigger platform:
Shopify plus simplifies international transactions and builds global marketing and goodwill. To popular your brand or create brand value, Shopify plus provide a vivid and bigger platform to work in a better way. It is a perfect e-commerce platform and equally competent with global brands.
6. API measure:
Shopify plus facilitates a distinct choice to generate an easy yet a customized business solution for online stores. To incorporate new features in an existing online portal, Shopify plus is liberal enough to customize things according to the expansion requirements. Applying the global practices, Shopify plus is the most scalable and flexible idea to grab.
Things that make Shopify different from other platforms:
There are numerous points that make Shopify different from similar platforms. Some of them are listed here:
Better storage at no transaction fees on the use of stripe.
Development of the Facebook page.
A diverse range of third-party applications to beat the intensive competition.
Oodles of continuous updated and responsive templates.
All and all, Shopify plus is the best platform to stay one step ahead always from the competitors as it makes the activities hassle-free along with the better growth rate every year. Accelerate the engine of your business by grabbing Shopify plus platform for your online business!