How to Remain Agile While You Structure Your Product Team?
Sector: Digital Product, Technology
Author: Nisarg Mehta
Date Published: 12/31/2021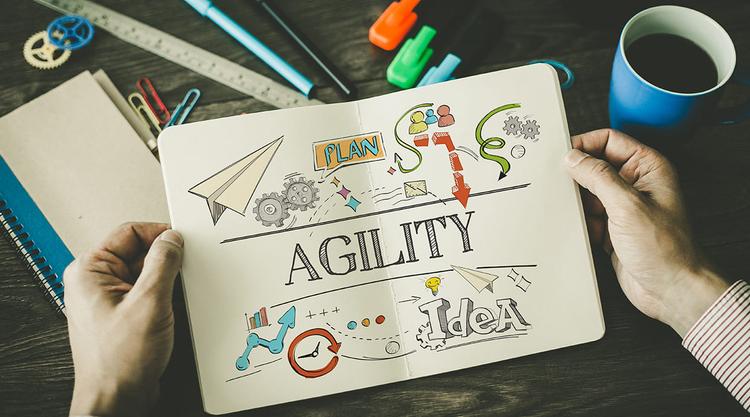 When it comes to product agility, team structure matters. You want your team structured in a way that facilitates quick decision-making and rapid iteration. But you also don't want to be so rigid that you can't adapt as your product evolves.
So how do you find the right balance? Check out our guide on how to remain agile while you structure your product team.
We'll help you make sure you have the right team structure without sacrificing flexibility.
Why your product team structure might be required to advance?
Successfully advancing a product team needs more than hiring product managers. For instance, you must know how all the professionals with different skill sets in your teamwork mutually for common objectives? Also, how can you assist them in running the complete show as competently and resistance-free as possible?
This scenario is where you have to bear in mind that your product team structure requires advancements and scaling up. So, we have developed two significant plans where advancements can be catered.
A) Introducing new features, functionalities, and processes
If you want to empower your product and advance your team structure, you must continuously take feedback, reiterate, and launch new features.
As your organization matures and the product grows, you can comprehend your team's working style. You can define an explicit team structure that fits your client's transforming requirements with all the key metrics.
For instance, if your client base has advanced five times in profitability through your product in the last year, you may require a new team structure that can cater to their advancing requirements this year, rather than continuing with the same functionalities, processes, or strategies.
B) Exploring new and innovative approaches to execute things
You will also look for more innovative approaches to execute things and enhance your existing product as you see business growth. This scenario may need hiring new roles with better skill sets or shifting positions from one department to the other for product maturity.
Choose a business model that offers new roles and advancements to your loyal employees. Try to iterate with your team structure as you move forward, similar to your product growth model.
Team structural alterations are unavoidable and specify that you are maturing. So don't be anxious. Concentrate on crafting a team that can accept innovative approaches to execute things and bring enhanced results. This way, you can build a people-loved product and provide excellent product experiences to your client base.
When to re-organize and scale your product team?
One of the critical components of continuous growth is knowing when a challenge must be resolved. Think of this as re-organizing and scaling your existing product team. You can better set early warning arrangements for some of the most significant problems that will affect your organization.
So, what are the clear signs to decide that it's time to re-organize and scale your product team? Let us explore a few kinds of stuff so you can spot where your team currently stands.
a) You have attained a product fit.
Identifying their product fit is their foremost priority for many Startups and SMEs. You may have a blurred idea of what sort of marketplace your product will match or serve. However, spotting that ideal fit amid the two is a more extensive instant for any company.
However, arriving at a product and marketplace fit leads to fresh challenges. While your product may have been initially developed to resolve an issue you have encountered, a larger marketplace with added clients may require intensifying it more for meeting new requirements.
By restructuring your current team, you will have better insights on new challenges to resolve and adapt your product to serve added users.
While attaining product and market fit, it is even one of the few scenarios where you can take more risks. Realizing you have tested and validated your product concept with revenue coming in can promote further scaling and mounting of your product team!
b) You are introducing a product or switching to a market.
Even if your current team is undertaking and doing a good job, that doesn't offer 100% assurance they would successfully deal with new product features and marketplaces.
Entering into a new marketplace is a huge step that takes substantial time, funds, and effort. It also typically means exploring new proficiency to steer industry deviations.
It is a more intelligent decision to scale up rather than introduce all the added load onto your present team members. An addition to your product team at this phase would assist in lightening the workload for your current team members. Not only that, but it will also enable you to bring in expert players who might comprehend the product and market you are entering in an enhanced way.
c) You have realized a significant milestone.
As inspiring as attaining a milestone might be, it can turn out to be offensive if you don't have an immense or adequate team to manage the subsequent stages. More clients mean more technical support tickets, the addition of bugs, and further challenges to deal with at the end.
If you are stressed to handle the product, shift your product delivery model efficiently. Else, if you have constant growth with defined milestones, ensure your product team has needed resources to deal with the enlarged workload.
d) Your team is facing exhaustion.
As more teams were forced to adjust to remote working styles, we have seen scenarios of stress and exhaustion. Professionals in all kinds of businesses and positions have faced problems working from home. With working longer and for added hours, executives find it tough to craft boundaries amid professional work and personal life at home.
However, handling a product is demanding even at the best of time periods. Formulating for a launch or dealing with product maturity is similar to taking credit for your team's forthcoming outputs. The last thing you want is your organized product team to turn out strained and fed-up with work.
If there is too much burden for your present team to handle the work, it is vital to act swiftly to avert the severe problems that can result from exhaustion. Scaling up your team can avoid too much of that burden from loading up on a few professionals.
e) What worked earlier isn't result-oriented now
If you want to grasp new business heights, you can't always twig to the standing quo. You may have been clever to organize an MVP, as a comprehensive product launch will likely need more professionals with specialization. Even complementing the current product may necessitate more professionals in diverse roles and responsibilities.
Whether you opt to enter a new stage, have unique objectives, or continuously face new issues, you will reach a phase where what worked earlier won't get you results in the current scenario.
It can be appealing to keep embarking upon your product glitches with the same technique you always have when outcomes start to go down, but you will have to transform sooner or later. If your long-standing tactic isn't working to any further extent, it might make more wisdom to scale up your product team with more knowledgeable and experienced professionals who can get you to that subsequent phase.
Remember, identifying what you require to scale your team is merely the foremost step. Once you have spotted the need, you will have to work out how to organize and structure the current squad for better product outcomes.
How to structure your product team with the best approaches?
A product team cannot be designed or structured with a single strategy. It needs cross-functional alliance amongst product management, digital marketing, data analytics, user experience, and business development teams.
Your team's structural advancement relies on several factors, comprising current and future business urgencies.
Here are the prevalent product management team structures you can opt for business success:
1) Structure by product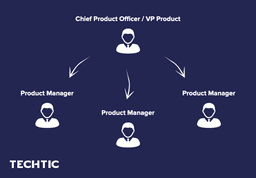 If you have a group of products or a single product with composite functionalities that require special attention, allocating one product manager to cover all the stuff can be pretty complex.
One of the greatest conducts to deal with this scenario is to allow one product manager for a single product or individual product features. These product managers can then be accountable for multiple tasks with teams that deal with market research, analytics, making financial arrangements, sales, digital marketing, and product-based management.
A better practice to make sure product managers work impeccably with their individual teams and attain decided product goals is to allocate the head of the product management team.
The usefulness of this product structure lies in constant engagements, so product evolutions should be followed with client reviews and feedback for swift goal attainments.
2) Structure by segment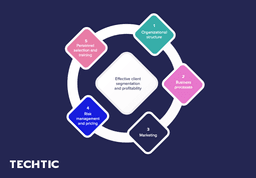 If your product aids the requirements of several client segments, you can organize and structure your team to accommodate the needs of diverse stakeholders. The product team can further develop relevant solutions, functionalities, and features explicitly for these various segments.
Here, your team requires you to focus on comprehending every segment's triggering challenges and which solution should be projected and lined up for better solutions. This scenario needs an all-inclusive understanding of specific roles and segments with data-supported analytics to drive product success.
3) Structure by alliance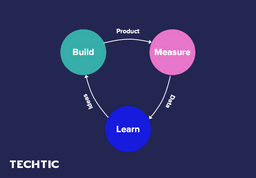 If you have been structuring and scaling your team hastily for continuous product deliverables, it's time to take a little more flexible approach.
Here, you can make small-sized teams of product managers, programmers, data analysts, and designers whose tasks are to build individual features swiftly and effectively. These teams work with a high level of independence, which allows them to release functionalities to the marketplace directly, without numerous approvals from different stakeholders.
This scenario is particularly boundless for big brands like Shopify or HubSpot, who want to quickly act on user reviews and feedback rather than getting fixed up with severe approvals.
4) Structure by client journey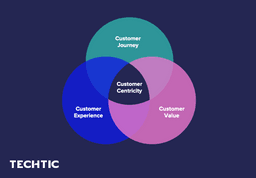 If you have a well-defined and direct user journey map, it might work to structure your team based on the diverse stages of a client journey.
With this structure, you can allot a diverse product manager to every stage of the client experience to emphasize specific activities. For instance, you are enhancing the product trial experience in the diverse product phases.
Each team must comprehend the client journey phases in detail to customize and iterate functionalities that lead clients further down the sales funnel.
5) Structure by performance aspects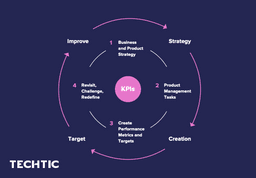 You can allocate teams to work on performance-based metrics if you have vibrant product key performance indicators (KPIs) that captivate business and customer-based results.
Every small team can have a single product leader, designer, developer, data analyst, sales professional, or marketer who directly reports to the product Vice President (VP).
Every team executes tasks, explores, and enables functionalities that assist them in improving their target metric values. Whereas the teams work discreetly, the VP can organize phases for product success.
Leading companies like Uber utilized this self-regulating structuring technique to craft feedback loops and monitor their progress based on recommendations. Following this approach, they introduced perfections wherever there was a decline in business numbers.
How to preserve customer-centricity while product team structuring
For us, we distinguished that the most acceptable product decisions come from those who are adjoining to the client. As an organization matures, it turns tougher, not more straightforward, for those individuals to make independent decisions. So, we came up with the following views to preserve customer-centricity across product development team members:
Trim down dependencies – The product team structure should be self-governing and have all the resources they prerequisite to make independent decisions. So, this team structure has a different product, design, and technology head, with access to the product analytics they require to make informed decisions.
Follow the vision and not the current direction – Every product team structure pronounces their 6+ month revelation, 6-week objectives, and significant metrics they are attempting to make them move ahead. They bring into line with headship on that but have the self-sufficiency to own their work backlog, determining whether they should develop 1.1 of features or initiate something fresh.
Lessen interaction overheads – Preserve small-sized product team structures; no more than 4 to 5 professionals will better assist you.
Moving Forward: Better Structure Your Product Team
Crafting a winning product management team structure is not an easy task. Comprehending your team's requirements is multifaceted as you are continuously determined to enhance processes that assist you in providing the best experience to your clients.
However, it is imperative to choose a team structuring model that turns the setting of what you're doing presently, what you might necessitate in the future, and what your product vision entails to make your product highly successful.
Don't think of structuring your product team as a simple addition to your regular tasks, as it can positively make or negatively break your product. Please remember, only a structured, agile, and scaled product management team can assist you in building your product from scratch and take it to the subsequent level you have envisioned.
By identifying the requisite signs to scale up your product team and being aware of the accompanying encounters, you can formulate your team for every stage of business maturity. Then, by safeguarding the product teams, you now have the precise tools and processes in place to make product advancements a likely success.