Delivering digital transformation for progressive brands.
See Our Work
The latest technologies + talented team members = state-of-the-art digital solutions.
We offer our complete support from ideating to maintaining your digital product.
Our lean and agile methodology helps efficiently manage projects and timely delivery.
As a partner to companies ranging from startups to global consumer brands, we focus on three areas: digital product development, eCommerce strategy & implementation and staff augmentation.
As a partner we're consistently focused on aligning business goals with consumer needs to create cutting-edge solutions.
About
We focus on building exceptional digital experiences
.
We help start ups, enterprises and SAAS organizations navigate the digital landscape with a collaborative approach to design and development.
Digital Commerce
We create beautiful commerce experiences that inspire, educate and convert.
Learn More
Digital Products
We design and build simple digital product experiences that users love and remember.
Learn More
B2B and B2C Websites
We build elevated web experiences that connect with consumers at a higher level.
Learn More
Together we can push the future of technology
.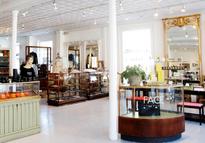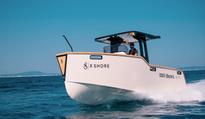 Our work shows real results from a wide range of clients spanning from digital products to eCommerce solutions.
Our proven solutions use innovative and efficient process development, project management, operations, and solutions to create state-of-the-art projects.
Work
"The platform has received positive feedback for its performance and versatility. The team is innovative and well-suited for long-term partnerships. Coding is stable and deliveries are timely. They use a wide range of communication tools to keep the partnership effective."
- Hashem Omran, Co-founder
YEARS
13
While we're proud of our history and our accomplishments, we're loyal to our future and not our past.
PEOPLE
120
We're a world-class team of diverse individuals who are here to do great work as well as be great to work with.
STARTUPS
63
Strategy. Brand Experience. Digital Experience. Technology. We're dedicated to the brands we partner with.
PROJECTS
509
We're proud of the work we've completed ranging from ecommerce to digital products and fintech to travel.
Stories, News, and Thought Leadership
.
We share our findings about design, development, research, and anything else that inspires us.
Thoughtspace