Impact of Blockchain Technology in Mobile App Development Segment
Sector: Digital Product, Future Tech
Author: Nisarg Mehta
Date Published: 12/06/2018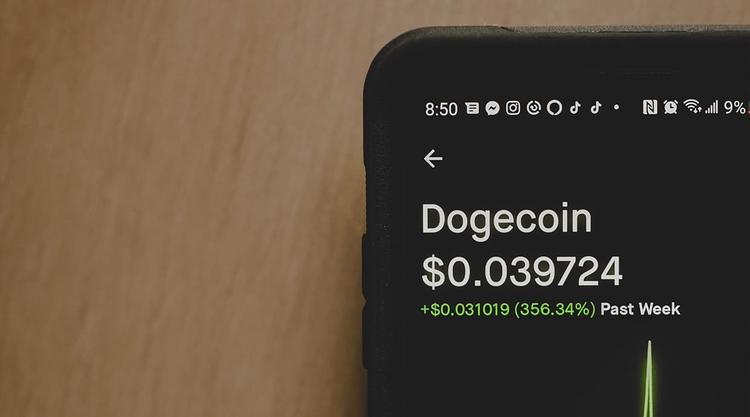 Embracing the general trend in a given industry keeps a business competitive. Mobile app development has been evolving over time, and the buzzword called 'blockchain' has made its impact in this segment too. With the efficiency and security of mobile apps being at the top of the pyramid, the established app developers are integrating blockchain into their mechanisms. Of course, blockchain will disrupt mobile app development in the years to come, and for the good.
A completely decentralized database, as in blockchain, will be maintaining a distributed digital ledger to maintain records. Established mobile app development companies have been collaborating with business firms, developing dedicated blockchain-based solutions for them.
Industry leaders have been actively integrating blockchain technologies to leverage their business. Reports reveal that Microsoft will be launching an enterprise blockchain service, while LG is presently working on a project named 'Monachain', which is based on blockchain. Fujitsu, too, has come up with a new technology that is used in extending blockchain functionality. Evidently, blockchain technology will be penetrating all the major industries, and mobile app development is not an exception.
How is blockchain different from traditional technologies?
Although you might contextualize blockchain with transaction records and bitcoin, it has an amazingly wide array of applications. It serves as a data structure, which other technologies lack. This allows digital information to be distributed without being copied. When the mobile apps become decentralized, the management, storage, and organization of data will not depend on any single authority. These will be stored in the form of blocks, which, in turn, will be spread on a ledger.
Blockchain in mobile app development ensures a greater degree of transparency, traceability, and most importantly, the inability to alter data. The system operates autonomously, and once integrated into your business model, blockchain-based apps can greatly streamline the applications. However, the changes, if required, need to be made by seeking the consensus of all the stakeholders, as no single individual owns it.
Pros and cons of distributed databases in mobile apps
The effectiveness of blockchain is evident from the statistics in various industries. In 2017, the blockchain market stood at $945 million, while it is predicted that by 2021, it will cross $9.7 billion. As a tool in the development of mobile apps, blockchain consists of blocks of data in a distributed database. Each of these data elements has its own link to the last block and timestamp. No single user can update the database, although it is readable. As it is a client-server architecture versus peer-to-peer architecture, you can carry out secure transactions without a third-party validation.
The benefit of having a distributed database is that the actions get coordinated as the messages are passed through a shared memory between applications. As a result, this becomes more available, as compared to the non-distributed ones. Besides, it can isolate certain parts of the network, and perform better in case of failures.
However, you should note, that keeping the information inconsistent in the distributed database is a drawback. When you want to update any particular feature of the app, it does not indicate that the update will be made throughout the system.
What type of mobile apps is blockchain suitable for?
You must note that blockchain will not be required for apps that do not have any active interface for transactions. However, if your business needs an app that has got a transaction interface or payment gateway, it needs to be secured with decentralized database technology. Apps with mission-critical databases also need support from blockchains. It can strengthen the value proposition of your mobile app to a significant extent. Whether you need a dedicated mobile app for supply chain management, or financial or security apps, incorporating blockchain technology will make them fool-proof and robust.
Common types of blockchain-based apps that are in use
Asset traders and miners use cryptocurrency exchanging apps, which makes the process much more simplified. These are similar to stock market apps, that allow the users to have complete control over the digital assets. Blockchain-based cryptocurrency apps like Abra are being largely used for all kinds of transactions and payments these days.
Electronic wallet apps used to store money and digital assets involve blockchain technology and allow the users to spend on transactions.
You may also want to develop a powerful app for tracking digital assets. These involve exchanging critical information about cryptocurrency trades, rates, market dynamics, and so on.
Blockchain is also being used in retail apps, that allow the customers to make payments through bitcoin or other digital currencies.
Self-executable or smart contract protocols that can automatically respond to certain predetermined triggers form another important area where blockchain-based mobile apps are used.
Evidently, blockchain-based apps have been a huge asset for companies in the financial industry. Business firms can boost liquidity and minimize fraud and keep their systems secure through these apps. However, blockchain lies beyond finance, considering its integration into mobile app development. The forward-thinking business firms are collaborating with reputed mobile app developers to live up to the trends in the industry.
Integrating blockchain into your mobile apps
The business process becomes much more efficient with the integration of blockchain. As a ledger, it proves to be more beneficial, due to its adaptability. Blockchain-based mobile applications are in their infancy, and reputed developers like Techtic are working on the challenges to make them easier to be integrated into business platforms. As blockchain has already proven its value, the mobile application industry is bracing up for a revolution. In fact, the change is already here, as evident from the blockchain-based trading apps being used across the globe. The early adopters have been immensely benefitting from these applications.
With competition increasing in the industry, it is time to incorporate blockchain-based apps for your business. A dedicated app, secure and efficient, can play a crucial role in establishing the success of your business. Reach out to the reputed mobile app developers for a strategic solution. Keeping yourself abreast with the latest technology defines your success in the digitized business space.