4 Powerful Tools We Love for Improved Project Management
Sector: Digital Product, Technology
Author: Chintan Bhatt
Date Published: 09/23/2019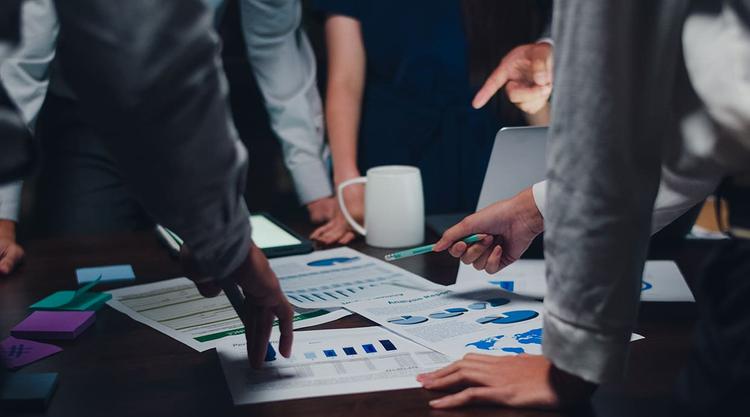 In this article, we give you a sneak-peak into the different tools Techtic Solutions has been effectively using to ensure better management of their client's software development projects. This definitive resource will not only introduce you to the best practices that is helping us deliver better results for our clients, but also help you understand how you can implement them for your business.
When you think of popular apps, do you think of AirBNB, Tinder, Uber or perhaps some gaming or social networking app? Do you think creating similar applications with interactive features can help brace your business to boost engagement? Yes, you are absolutely right!
But, how do you think is a successful mobile app built?
Building an impeccable and engaging app is as important as developing a functional app. But in both cases, things need to be planned and executed properly. Mobile app development nowadays, besides becoming strategic has been more process-oriented. Does Project Management matter here?
Yes, they do, and this is where project management tools play an integral role in managing your software development projects. Techtic Solutions work closely with clients worldwide in a collaborative style to make sure each project is built with clarity, care and attention to detail. A good collaboration facilitates inter-team communication, seamless management of client projects with minimal iterations and cost savings on the way.
Seamless Project Management – How Techtic Implements it Successfully for Clients
We follow a strategic roadmap and use advanced project management tools to build websites and mobile apps at Techtic. Some of the prime benefits are:
Brings clarity to the development team
Minimizes iterations by enabling better communication
Streamlines feedback process and ensures both parties are on same page
Delights our customers and ultimately the end users.
Transparent management of projects with set timelines and responsibilities
How We Do It
Before starting on any development project, we at Techtic create a prototype to understand the user journey. And to leverage the clarity on user journey, we create accurate timelines, tasks lists and agile sprints. Once the strategic development plan is ready, our team of experts and experienced app developers start chasing their sprints to complete the tasks as per the industry standards.
From Wireframing, Design, Development and finally mobile app Testing, we use different tools to make sure each task is completed with efficiency, precision, and complete attention to detail. This exercise is critical to ensure a successful app launch in the market. But make sure you partner with an experienced software development company, well-versed with the modern tools and processes ensure you get the ultimate product.
4 Major Tools We Use to Manage Software Development Projects for Businesses
1. Draw.io for Wireframing
Flowcharts, process diagram, and network diagram are created to simplify complex business processes and workflows for successful implementation. Draw.io is an awesome tool to create wireframes for building an app or a website.
At Techtic, we use Draw.io to create compelling mock-ups (for the user interface) for our projects. We believe that wireframe is the foundation on which a website or mobile app is built. It helps us to define the information hierarchy – how information would be outlined on a mobile application or website. Not only does it help in understanding the layout for a webpage or mobile screen; with better clarity of layout and navigation features, app development becomes easy and more meaningful.
The 'wireframing' stage helps to avoid project delays arising out of last-minute crisis and heartbreaks when a customer finds the actual product and their features doesn't resonate with what was discussed during project briefing.
We stress on the execution of a detailed wireframing process where we keep the client requirement and user experience at the forefront and build from there. As an experienced mobile app development company with defined software development process, every step of the wireframing stage is executed under the able supervision of a dedicated project manager.
Once the product wireframe is properly executed and gets approved by the client, the team gets a clear vision of the deliverables and we move to the next sprint, Designing.
2. InVision for Prototyping
The way you present your business can really make a difference in how your customers perceive the quality of the project you are delivering. At Techtic, we give great attention to the details in each design we create. We use InVision, the world's most powerful screen design tool to help us create designs better and faster.
We use the 'Invision' Boards to share initial ideas and goals, capture inspiration and for showcasing the user flow. That's how we turn ideas into powerful screen designs with the help of intuitive vector drawing and flexible layers.
We harness the power of the tool to create prototypes that helps present the team's best ideas on a digital whiteboard easily. Moreover, we use this handy tool to effortlessly animate transitions and add micro-interactions. This way it becomes easy to transform static screen into a working prototype.
Using the InVision tool also helps both us and our clients to be on the same page by offering instant feedback and suggestions. This comes as a great asset considering how seamlessly you can navigate the entire design process from one place, facilitating timely delivery of the product while keeping everybody engaged and informed.
Now that the initial two phases (Wireframing and Prototyping) are done, our team look forward to collaborate with other team members to move further down the development process and build a delightful product.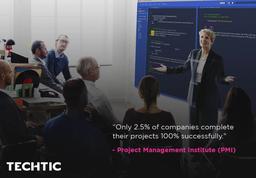 3. Zeplin for Design Specifications
The gap in thinking or lack of transparency and co-ordination between designers and developers can cost you a dime. That is why it becomes essential to develop and deliver each design from the perspective of designing.
At Techtic Solutions, we use Zeplin for design specifications to help our development team in mobile app and web development projects. This collaborative tool makes design and development teams work seamlessly on various website and mobile app development projects – ensuring that each design is implemented perfectly with precision.
We create styleguides to organize different components, colors, and text styles, empowering the execution of our client projects by helping us link styleguides to multiple projects. Moreover, it enables our engineers to refer design system wherever it is applicable. We harness the tool to streamline development, while keeping everybody on the same page and everyone involved to easily get notified of each development.
Collaborative work using tools like Zeplin has always helped produce better products, save time and delight our clients all the way from ideation to final output. It has been an essential weapon for our development teams to gather visual clarity and offering our frontend and backend developers with clear guidelines and easy transition to deliver superior experience.
4. Trello for Seamless Project Management
While the above 3 tools provide absolute transparency to help our teams to bifurcate the projects in modules, you surely need a tool for managing the project timelines, sprints etc. In Techtic, we use Trello to help us track task statuses and easily pull the right stakeholder at every phase. From assigning the right tasks to the right resources to tracking the time spent on each task, we can bring better productivity and high precision to our client's projects.
Using tools like Trello has empowered our team to deliver projects on time and enhance the accountability for the people behind and projects. Collaboration with multiple and diverse teams is made easy by creating different boards to keep up with the development sprints. Any change gets easily notified by the team members involved in the project. Also, it makes tracking of do-to-list effortlessly efficient and makes our clients happy with product delivery.
Moreover, the tool helped our team to collaborate on a single screen for multiple projects; share files, comment on cards to update resources and set colored label on priorities. Our project leaders make sure to pull and handover the responsibility by addressing the issue to the right stakeholders and complete the project as per detail (within timeline).
Over to You…
Businesses need to choose the right development partners, who have proven development methodologies to incorporate with modern business requirements. If you're looking for a Mobile App Development Company to build your next app, then you're in good company. The mobile app development process at Techtic Solutions is consistently evolving and has become more agile. We'll be happy to assist you in building your product.
Get in touch with our development manager to discuss your project in detail. Drop your inquiry and we'll get back to you within 1 business day.
Let's collaborate and create the NEXT BIG THING.