Startup to Scale Up Challenges: Find Out How to Avoid Them?
Sector: Digital Product
Author: Nisarg Mehta
Date Published: 07/29/2022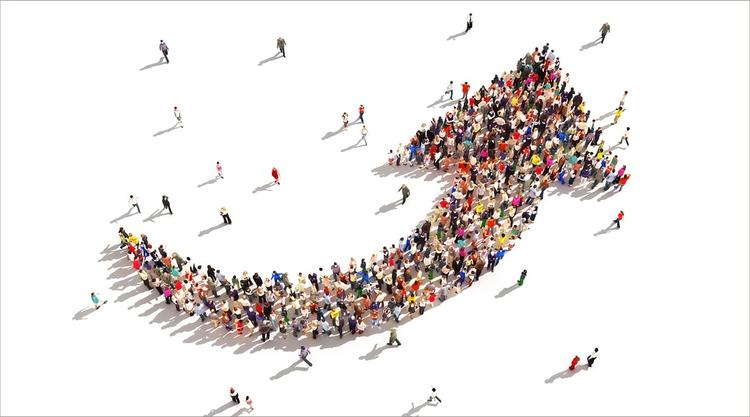 20% of the businesses that start as small ventures fail within the first year. What's scarier is that only 34.5% of the businesses have survived the past decade.
Now you might wonder what the trick is to survive. What challenges do startups face with their effort to scale up?
I remember starting Techtic in 2009. Then, we were a couple of engineers working on a shared vision to revolutionize industries with technological capabilities. It's been about 13 years since then, and we've scaled up to a team of hundreds of engineers who have served fortune 500 companies.
When scaling up, we came across several managerial and non-managerial challenges that are still relevant in the current IT business scenario. Also, we've seen that many IT companies find it hard to scale up while keeping their productivity and work quality at par.
Basically, you're shedding the agility of the startup phase as you scale up, but you have not yet achieved the stability of the grown-up phase of maturity. You are establishing structures for predictable growth, but what you lose in reliability, you gain in flexibility and freedom. This stage is full of compromises, and a delicate balance must be achieved.
Following are the most common scaling-up challenges IT startups face in the current business environment:
1. Changing Management Structure
We've seen that the management philosophy and structure that used to thrive a startup often don't work at scale.
Your management philosophy and structure likely drove your success and scaling up, but now you must adapt to a larger, more complex structure.
For example, you may have had an internal IT department or a team with managers who are also individual contributors, but this structure cannot sustain.
Hence, your company's organic growth should be reviewed regarding roles, responsibilities, workloads, and additional management resources.
2. Imposing Rules and Restrictions
The most difficult part of scaling up in terms of social systems is often imposing restrictions. You must impose restrictions when leading a company through the scale-up phase.
For example, it's no longer feasible to have six different communication platforms of everyone's choice. Also, you can't compensate people inconsistently.
A company's culture and norms must be standardized across the board. Although imposing rules is vital for scaling up, imposing them on a company that has thrived on the freedom of the startup phase is a major threat to the status quo of the existing culture. As a result, company veterans will probably resist and have resentful feelings.
Such feelings bring the next scale-up challenge to IT companies.
3. Mismatch of Skills
As company veterans push back and have resentful feelings about the new culture, they become a threat to the new culture.
What we've seen so far is that when the company starts scaling up, the people who were a great match for the company aren't the best people to be working with. The reason is a mismatch of skills from the startup phase to the scale-up phase.
Moreover, the longer the company has been in the startup phase, the more difficult it will be for veterans to adjust.
A leader must ensure that the right people are in the company at the right time, and sometimes that means letting go of people who were there from the beginning and have played an important role in the company's success. These departures are rarely simple, but the company is evolving, and the people must adapt.
Companies face more challenges in terms of the employee mindset. So take a look at the next one.
4. Alienating Employees During Scale Up
Early hires at a startup are often generalists who perform a variety of tasks. As the company grows, it requires more specialists. It is often challenging for companies to find talent that fits the role.
Companies can include existing employees in the hiring process to make early employees feel like stakeholders and more satisfied, lowering employee churn. Also, this way, founders can ensure that those initial hires stay invested in the company despite all the changes.
5. Managing Borderless Teams
Remote work is a new reality, and we cannot escape it. As tech companies scale, they often realize the lack of talented resources specialized in specific technologies. And this leads to the only solution of a borderless team.
Either now or later, you'll eventually have to hire resources from locations different from your headquarters. This brings new challenges like team collaboration, remote employee motivation, productivity, etc.
During this stage of business, IT companies need to introduce next-gen technology-enabled collaboration tools in addition to standard development tools like Slack, Jira, and Microsoft Suite. Hence, investing in the right collaboration technology solution becomes imperative for IT companies.
6. Scaling Up Leadership Style
The last one is for the top management.
When they're dealing with ten or more times of clients than they used to deal with, managing a vast organization isn't a piece of cake, keeping the increasing workforce into consideration.
When considering the level of service they offer their clients, top-level managers should also consider whether or not they can maintain this lifestyle as an individual. How do they scale themselves as the company grows? There will be more people who need them as a founder or leaders. Can they sustain this lifestyle?
Being a considerate employer is an important part of scaling a sustainable business. Caring about employees' and co-workers' well-being and providing for their well-being is crucial in ensuring that a business scales sustainably. In addition to embedding infrastructure about diversity, inclusion, health, and making a positive impact on their core DNA, managers will likely be faced with people debt later on down the road.
Lastly, make sure that you future-proof your operational processes, management practices, and rules so that you don't have to revisit your upscaling strategies.
Always keep an eye on IT staffing trends because your IT resources are what you depend on. In addition, external factors impact how businesses operate, and you should evolve with the changing IT world.