5 Quality Skills of Full Stack Web Developers for Startups to Hire
Sector: Digital Product, Technology
Author: Nisarg Mehta
Date Published: 07/17/2019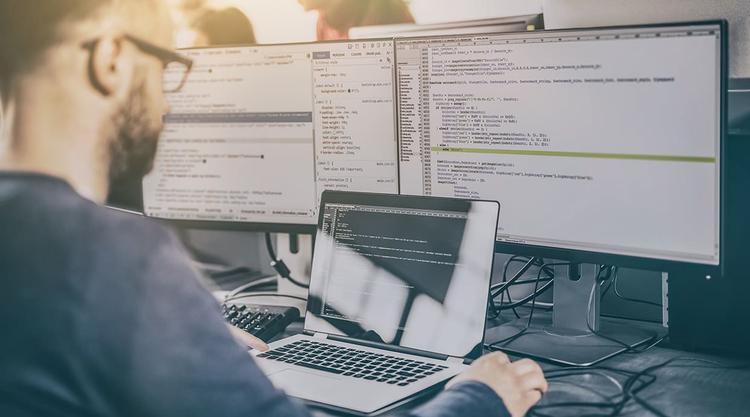 The web development domain is evolving with each passing day. Every company looking to make a mark in the online domain needs a reliable web developer by its side.
Web developers serve an important purpose for any startup. While every kind of developer is important, there has been a growing demand for full stack developers in the industry. For that you need to understand, What is Full Stack Developer?
What is Full Stack Developer?
Full stack developers are software experts with skills in front end and back end web development. The professionals understand most of the programming languages and can help to bring your minimum viable product home automagically.
According to an industry report, there has been an increase of 206% in the demand for full stack developers from 2015 to 2018.
Hire a full stack developer on your development project or creating a minimum viable product for your business ideas and have these 10 business advantages by your side. Before hiring full stack developer, you should know which skills full stack developer should know and when you need to hire a full stack developer.
What Personality traits do Full Stack Developer have?
Be able to work with media queries and single page applications.
They should understand web frameworks like Django or Node JS.
They should have worked with MySQL and Mongo DB for a long time.
They should have some basic understanding of hybrid mobile app development.
Can context switch from one domain to another, and still be able to finish tasks in the time.
When You Need to Hire a Full Stack Developer?
A full-stack developer in a team can make all the difference in product development and delivery. In case you're unsure of when you need to hire a full-stack developer in your team, consider the following scenarios:
When you need to develop an MVP for your projects
When you require a project manager who knows what clients want and how to handle them
When you are working on a tight budget because when you have full-stack developers, you don't need specialists
Even Google Trends for full-stack developers are on the rise for the past five years.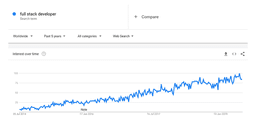 Why full-stack development is being more popular among startups?
A full stack development company or an individual developer is capable of handling front as well as backend requirements effectively.
For startups and SMEs having limited funding, this means lower cost of development owing to the requirement of fewer resources.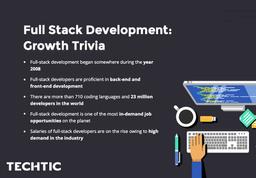 There is a lot that a startup can achieve with the help of a full stack web developer. As full-stack developers are responsible for both, building the interface as well as engineering the software, they effectively bring down the cost of development.
Essentially, startups and small businesses hire full stack developers to:
Handle web development requirements
Code web apps and programs
Take care of design aspect associated with front end
Coordinate with internal and external team members
Troubleshoot development issues
Identify useful testing techniques for web apps
Full-stack developers are proficient in all modern technologies and frameworks that can help in finalizing the design, features and functionality of a solution.
Equipped with the knowledge of HTML, JavaScript, CSS, MySQL, Node, MongoDB, Angular, Apache, PHP and other technologies, full stack developers serve as a valuable development resource for any startup.
5 Reasons Why Full Stack Developers Are the Most Valuable Asset for Any Startup
1. Full Stack Developers Are Experts in Problem Solving
Full-stack developers have experience of working on multiple technologies and concepts. They can build a solution from a crude concept and can work independently towards solving critical development and design problems.
As they can deal with all the aspects of the project, independently, small businesses and startups can rely on them for affordable and efficient development.
2. Full Stack Developers are Extremely Versatile
Startups favor and hire full stack developers because of their versatility and capability to work on a wide range of development frameworks and technologies.
They can handle the work of both a front end as well as backend developer meaning they are proficient with JavaScript, HTML, CSS as well as several modern CMS systems. This gives companies better value for their investment in a resource and a versatile developer who can handle any task.
3. Full Stack Developers Can Look at a Project from a Broader Perspective
Full-stack developers define the entire structure for a project that gives them the power to look at the bigger picture. Such a capability allows them to provide valuable and useful insights into the development and optimization of existing ideas.
Moreover, as full-stack developers work on both backend and frontend, they can streamline both aspects to provide a better end-user experience.
4. Engaging a Full Stack Developer is a More Budget Friendly Option
As said earlier, it is cheaper for an early-stage startup or a small business to hire a full stack developer. As a single developer can take care of both back end and front end, a company doesn't have to hire different people which saves money.
Also, as full-stack developers single-handedly take care of all the aspects, it speeds up the development process which further brings down the development cost.
5. Full Stack Developers Can Efficiently Handle Troubleshooting Issues
Full-stack developers can identify the issues beforehand and can recommend an effective solution for optimizing a web app or website.
They can easily take care of inherent issues and troubleshoot a problem swiftly to ensure everything works as intended.
The Best Shot for Startup Entrepreneurs Planning on MVP Development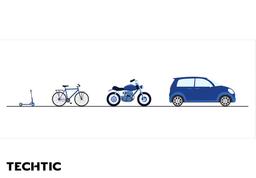 Full stack developers are suitable for startups who are looking to develop a minimum viable product (MVP). Full stack developers are all-rounders and they can handle all the aspects related to MVP development without much trouble.
They can take care of front-end, back-end, database management and link everything to create a functional product. Their knowledge base is broad and deep, making them suitable for startups trying to build MVP on a tight budget.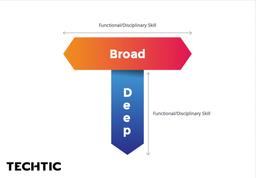 As they single-handedly take care of the complete project development process including design and coding, it promises completing of an MVP without wastage of time, resources or finances.
Wrapping Up
Full-stack development has paved the way for startup and small businesses to get efficient development solutions at a low cost. Not only does this bring them at par with global enterprises, it also gives them the capabilities to lead the change.